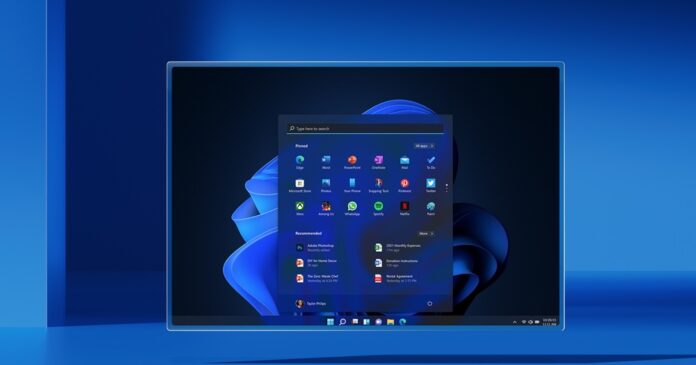 KEY POINTS
Windows 11 23H2 ISOs have been spotted on Microsoft's servers, suggesting an imminent public rollout. This version is significant as it resets the Windows Update cycle, offering extended support for all compatible hardware.
This update is crucial since Windows 12 is expected to be announced in 2024, making 23H2 the last major release for Windows 11.
Windows 11 23H2 will include all features from the "Moment 4" update of 22H2, plus new additions like a System Components page, notification center enhancements, and more.
Windows 11 23H2 ISO files were briefly spotted on Microsoft's servers as the tech giant prepares for public rollout. While Windows 11 23H2 may not be a significant update in the history of Windows 11, it is still essential as it resets the Windows Update cycle.
A Windows Update cycle reset means extended support for all supported hardware, which is important considering the company plans to announce Windows vNext or 'Windows 12' in 2024. This makes 23H2 the last major release for Windows 11. Of course, Microsoft may still release new versions of Windows 11, but they won't change anything dramatically.
While our sources had known from earlier evidence that Windows 11 23H2 will begin shipping sometime in October or November, a new leak confirms the update could start rolling out any day. As first spotted by Windows Latest, ISOs have been pushed to the servers over the weekend.
Windows 11 23H2 ISO files appear online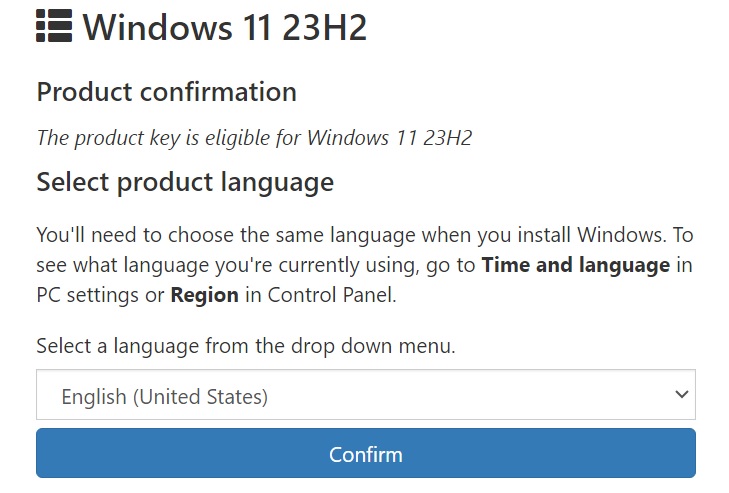 As you can see in the above screenshot, Microsoft internally published two versions of Windows 11 23H2 ISOs – English (United States) and China on its servers. This means the update is 'done' and 'ready' for commercial rollout.
We'll likely learn more about how the tech giant plans to release the update over the next few days.
What we know so far about the next big update
As mentioned at the outset and in our previous reports, version 23H2 is essential as it resets the update cycle and gives you more time to use Windows 11 with regular updates until Windows 12 becomes ready.
The 'version 22H2' is currently the most recent version of Windows and has regularly received monthly updates since its launch in September 2022.
According to Microsoft's lifecycle policy, Windows 11 22H2 Home, Pro, Pro Education, and Pro for Workstations editions will be supported until October 8, 2024, while Windows 11 Enterprise and Education editions will be kept until October 14, 2025.
This means that after these dates, Microsoft will stop releasing new security updates or critical bug fixes for unsupported versions. As a result, it is recommended that everyone eventually upgrade to the next major version '23H2′ of Windows 11, which should become available as an optional update soon.
Windows 11 22H2 received its most significant update "Moment 4" on September 26 with many new features, including the highly anticipated Microsoft Copilot.

The features bundled in this release also ship with 'Windows 11 version 23H2'. This includes Windows Copilot, taskbar ungrouping, labels, and more.
In addition to all features from Moment 4, version 23H2 will also add a new System Components page, a new Microsoft Teams (free) app that would replace the Chat button on the taskbar, notification centre improvements, the ability to rename your device in 'Nearby' settings, and minor bug fixes.
Here are the top features of the update:
Windows Copilot is a new AI-powered feature that lets open, manage and play with apps on Windows 11 2023 Update. You can use Copilot to summarize content, generate images, and more. However, you won't see Copilot in European Economic Areas like Germany or Poland.
Taskbar ungrouping: You can finally ungroup apps on the taskbar and show labels, similar to Windows 10's taskbar.
System Components: A new page in Settings that lets you manage system apps, such as Calculator, codecs like HEVC, extensions, and more.
Microsoft is adding a modernized File Explorer powered by WinUI. While this means a more modern interface, the new Explorer will be slower, and some of you may run into performance issues, including File Explorer crashes.
The official support document for Windows 11 Moment 4 confirms the update includes a new Backup and Restore app, new Emojis, Windows Spotlight for desktop, a new homepage for Settings, and other changes.