KEY POINTS
Microsoft is working on new features for Copilot in Windows 11, including its integration into the Task Switcher and support for multiple monitors, even extending to devices like the iPad.
Windows 11 Build 23570 introduces several changes: the Xbox Game Bar is now simply called "Game Bar", File Explorer performance has been improved, and there are fixes to the Start menu.
Microsoft is testing plugin support for Copilot, which could enable better AI integration with features like Task Manager, allowing users to perform actions such as closing apps using AI.
Microsoft is testing several improvements for Copilot in Windows 11, ranging from Task Switcher (Alt+Tab) integration to support for multiple monitors. This move comes ahead of Microsoft's planned rollout of Windows Copilot for more users in Europe and Asia. For those unaware, Copilot is not available in most of the Europe countries.
Microsoft has been exploring support for Copilot integration in Windows 11's Task Switcher (Alt + Tab), allowing users to quickly switch between the AI and apps. This feature is 'optional', and Microsoft has confirmed Copilot won't appear in the Task switcher interface when it is not being used.
Another new feature being tested is support for multiple monitors. In Windows 11 Build 23570 or newer, you can now use Copilot on multiple or shared monitors, including your iPad, if you extend your Windows screen to Apple's hardware. To start, click the Copilot icon on the monitor's taskbar where you want the AI.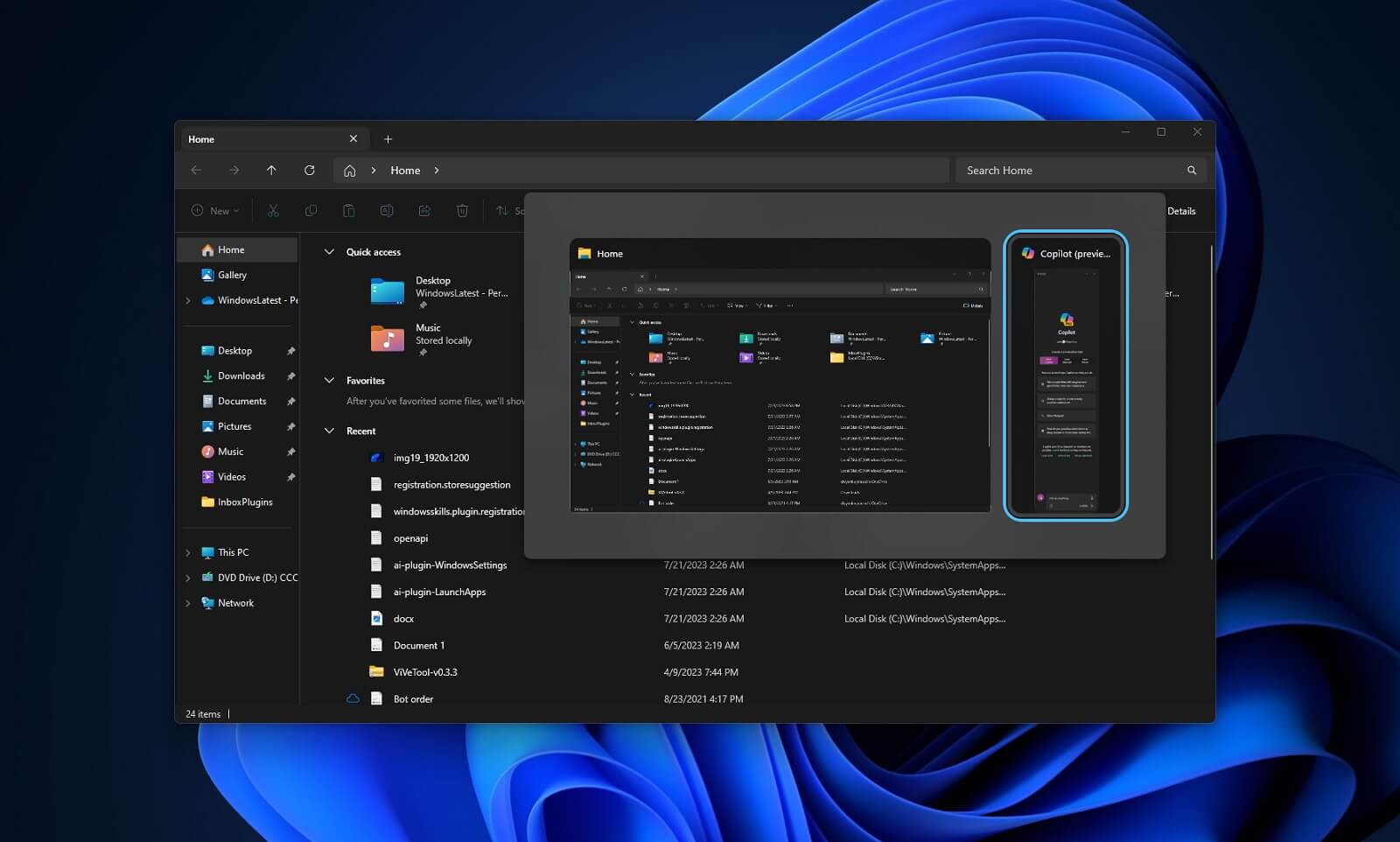 You can use the WIN + C shortcut to show Copilot on the last monitor. Although Copilot is web-based, it still works like any other Windows app, so you use the traditional Win + T keyboard shortcut to switch focus to the taskbar and play with the AI on any monitor you choose.
The new Copilot improvements are available in Windows 11 Build 23570, which also comes with other changes in the Dev Channel:
The Xbox Game Bar is becoming "Game Bar". Microsoft is dropping the "Xbox" branding as it tries to simplify gaming in the OS.
Microsoft has fixed an issue that slowed down File Explorer.
The Start menu is getting fixes, including fixing an issue where apps wouldn't get sorted in the all-apps list.
Microsoft is testing plugin support in Windows Copilot
Windows Copilot is set for a much-needed upgrade as Microsoft has begun testing AI plugin support. The plugin support goes beyond integrating third-party services like Adobe into Windows 11's AI.
The plugin support enables deeper integration between Windows 11 features and Copilot. According to our sources, Microsoft could soon let you control Task Manager using AI.
We have previously found references to "TaskManagerService-ai-plugin.json", a plugin for Task Manager in Copilot. For example, Task Manager support for Copilot could allow users to close apps via AI.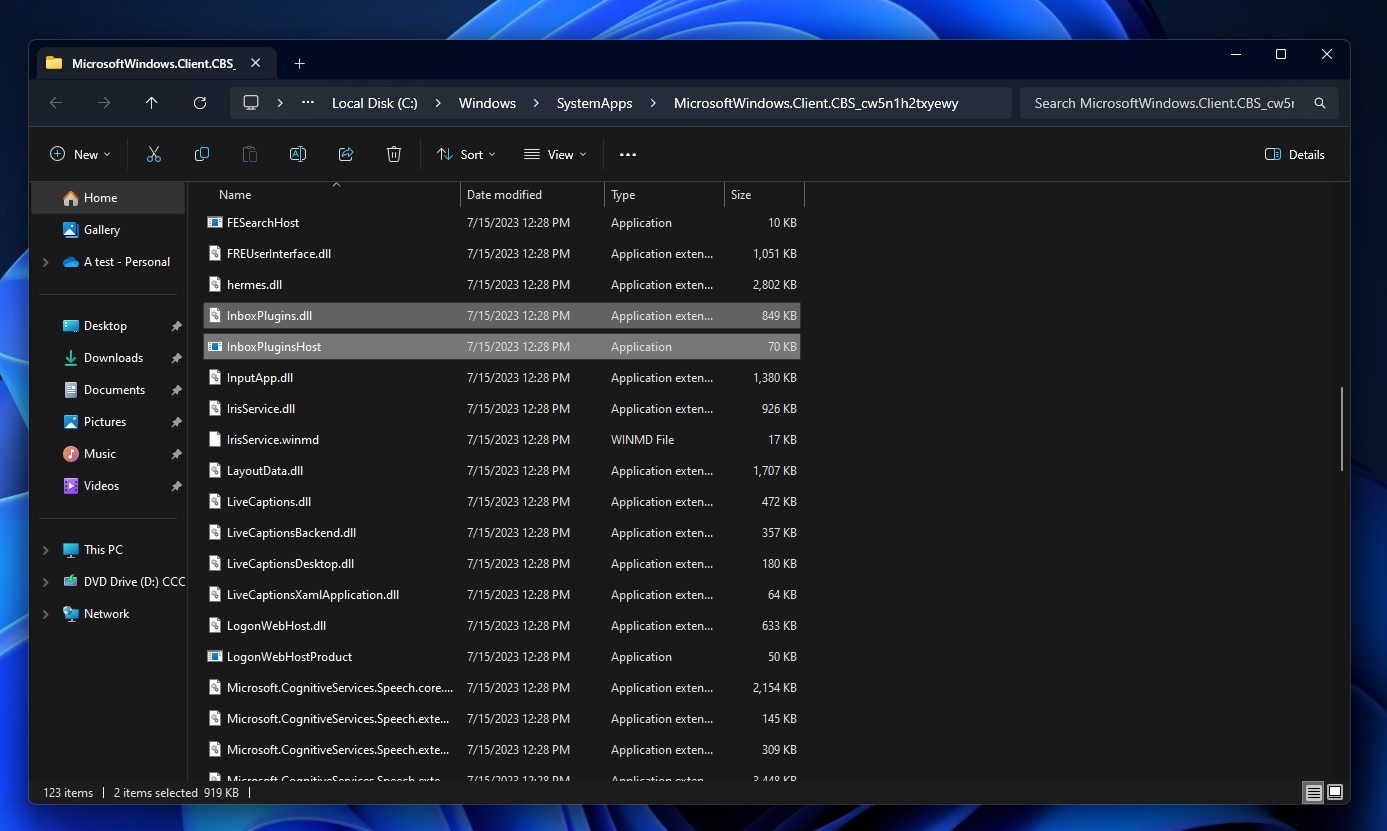 Other AI plugins include accessibility tools, controlling necessary Windows settings, setting alarms, launching more apps, Smart file Actions, and more.
It is also worth noting that Windows Copilot is not available for everyone, as users in some European and Asia regions are still waiting for AI.
A Microsoft source previously confirmed Copilot availability is limited for the time being.