KEY POINTS
The new version of Windows Copilot will offer deeper Windows integration, support for plugins, and Alt+Tab integration.
With Windows 11 Build 23560, Microsoft has already rolled out the Alt+Tab feature to allow users to switch between apps and Copilot AI easily. However, Copilot will only appear in the Task Switcher if opened from the taskbar.
While Windows Copilot has the potential to be a revolutionary assistant across various Microsoft products, it currently has limitations and issues. It lacks plugin support and faces performance and compatibility issues.
Microsoft Bing Chat-powered Copilot AI is at the front and centre of this year's most significant Windows 11 Moment 4 update, and it's currently in preview with a limited set of features. The good news is Microsoft is actively working on a new update with support for plugins, deeper Windows integration and Alt+Tab.
Windows 11 Build 23560, available to testers, comes with a nifty change that enables Copilot support in Alt+Tab. Like the rest of the Windows apps, Copilot will also appear in Windows 11's Task Switcher (Alt + Tab), so you can easily switch between apps and AI.
If you use Copilot, this would be a nifty addition to your multitasking needs, but remember that the feature is optional. Windows Copilot appears in the Task Switcher only when opened from the taskbar. According to Microsoft, it does not show in the Alt+Tab experience automatically.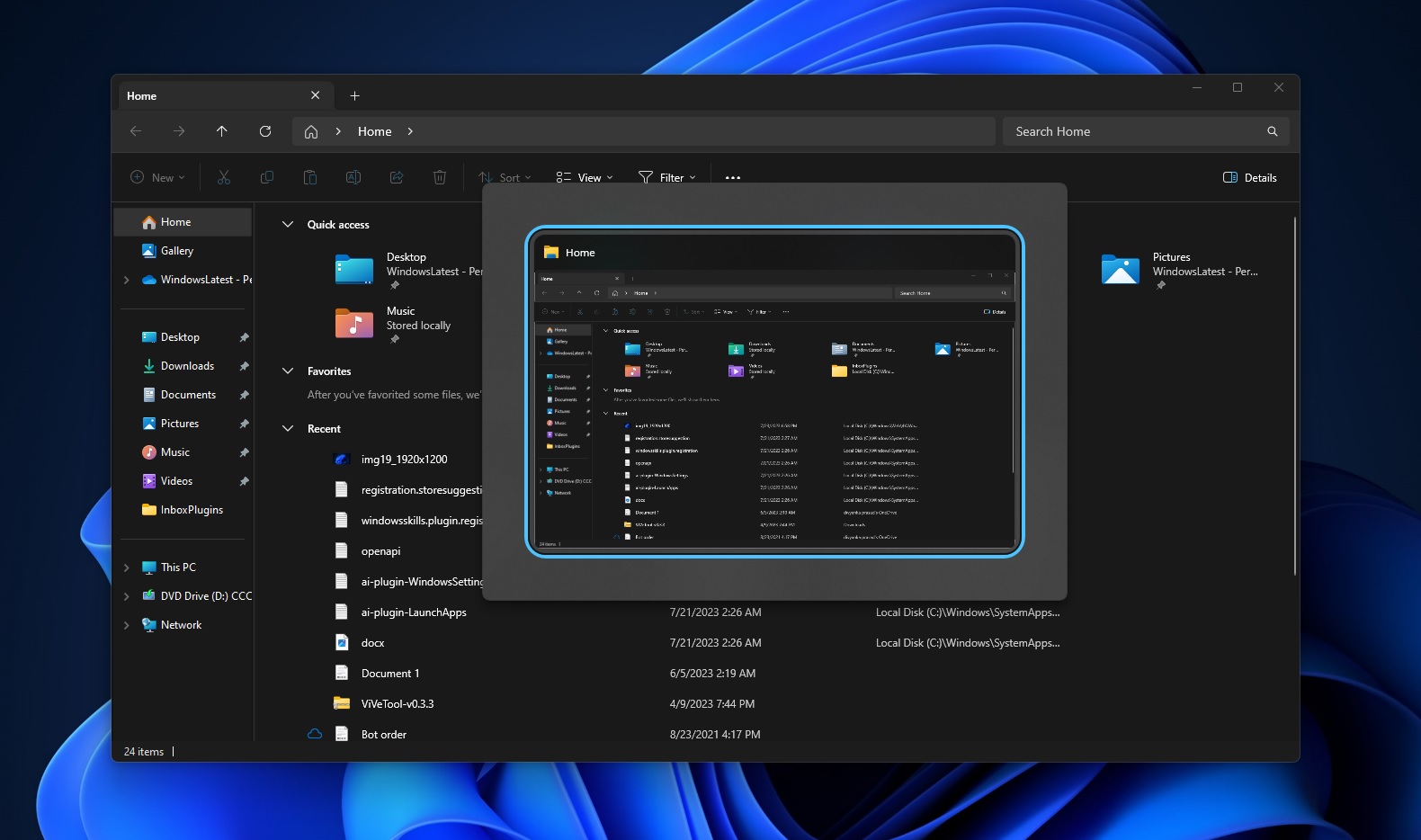 As you can see in the above screenshots, there are no changes to Alt+Tab behaviour if you don't use Copilot.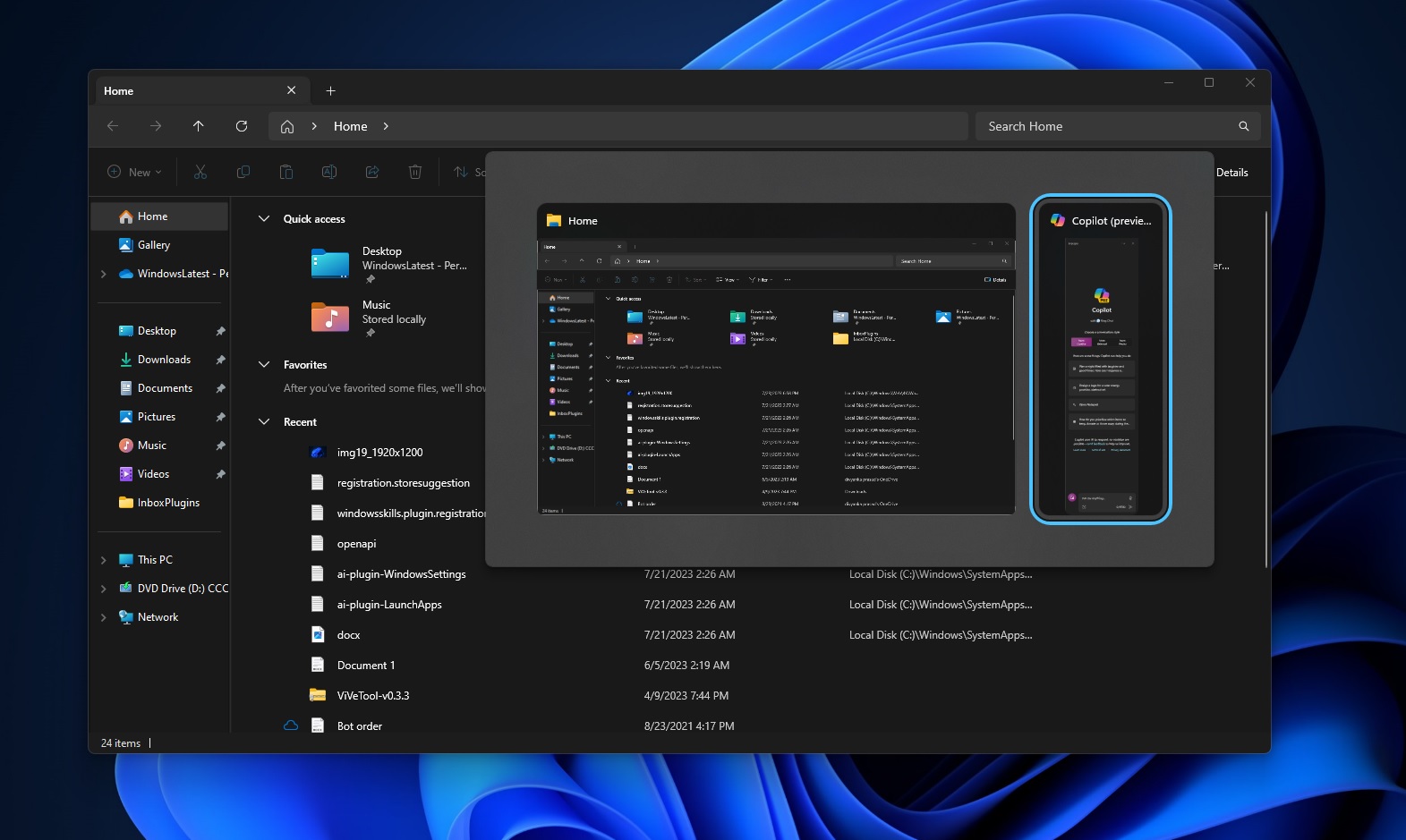 But if you open Copilot and do the Alt + Tab, you will see Copilot alongside the other available apps.
The Alt+Tab and Copilot integration is available only in Windows 11 build 23560.
Copilot could be a game changer, but it's far from perfect
In theory, Windows Copilot is an intelligent assistant that works across various Windows and Microsoft products. You can use it alongside apps like Word, PowerPoint, Microsoft Edge, Windows Settings, Spotify, and more.
It should also have deeper integration with native Windows features like Paint and Snipping Tool. This means you can capture a screenshot using the Snipping Tool, paste it into Copilot and ask the AI to edit it in the Photos or Paint app. And with Alt+Tab integration, you could easily switch between Copilot and other apps.
Unfortunately, many features are missing due to the lack of plugin support, and Copilot isn't ready for production.
It cannot do most tasks demoed at the Surface event and has performance issues, including compatibility problems with AMD software. Additionally, users have reported that their desktop wallpaper automatically reverts to default when they open the Copilot panel, which adjusts the screen.
One exciting thing about the integration is that Microsoft Edge WebView powers Windows Copilot and can receive new features via Windows Web Experience packs.
As a result, features like plugins and integration with other apps won't require a full cumulative or feature update.
What's fixed and improved in Windows 11 Build 23560
In a blog post, Microsoft highlighted other Windows 11 Build 23560 fixes besides Copilot and Alt-Tab integration.
This includes a new look for the Windows license pages in the Microsoft Store, fixes for File Explorer's bug in the Moment 4 update, and performance improvements when expanding the menu in the new Task Manager.