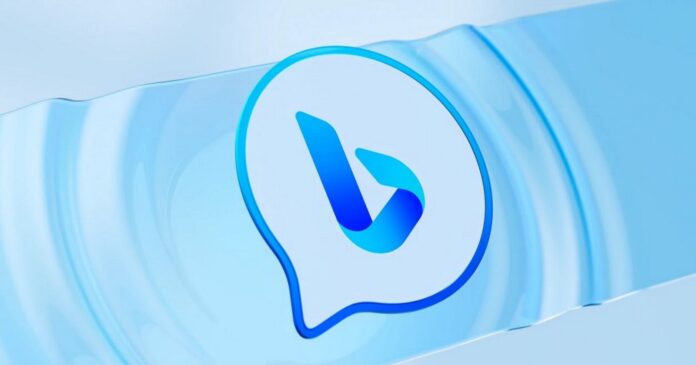 Microsoft has finally started rolling out Bing.com to Google Chrome and Safari and is also A/B testing a native dark theme for the ChatGPT-powered. We received a pop-up on Windows 11 and 10 that enabled Bing AI access in Google Chrome. Seemingly, some users have access to Bing AI in Safari too.
Bing AI, powered by ChatGPT-4, is one of the most advanced and best language models for consumers. It's been available for Microsoft Edge users since late February, and Microsoft has now started rolling out the Bing.com AI support to all browsers, including Google Chrome and Apple's Safari.
A new pop-up has started appearing on Windows 10 or 11's taskbar, allowing anyone to try Bing AI in Chrome. In our tests, we could access Bing AI in Google Chrome with native dark mode support. As you can see in the screenshots below, the white background switches to a black hue that matches Microsoft Edge's new dark theme.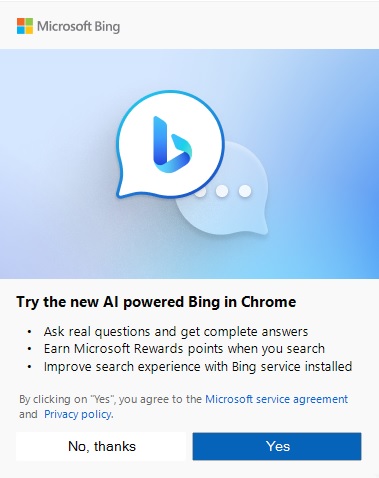 Bing's logo is blue, and all colourful icons representing the different features, buttons and areas are white or blue.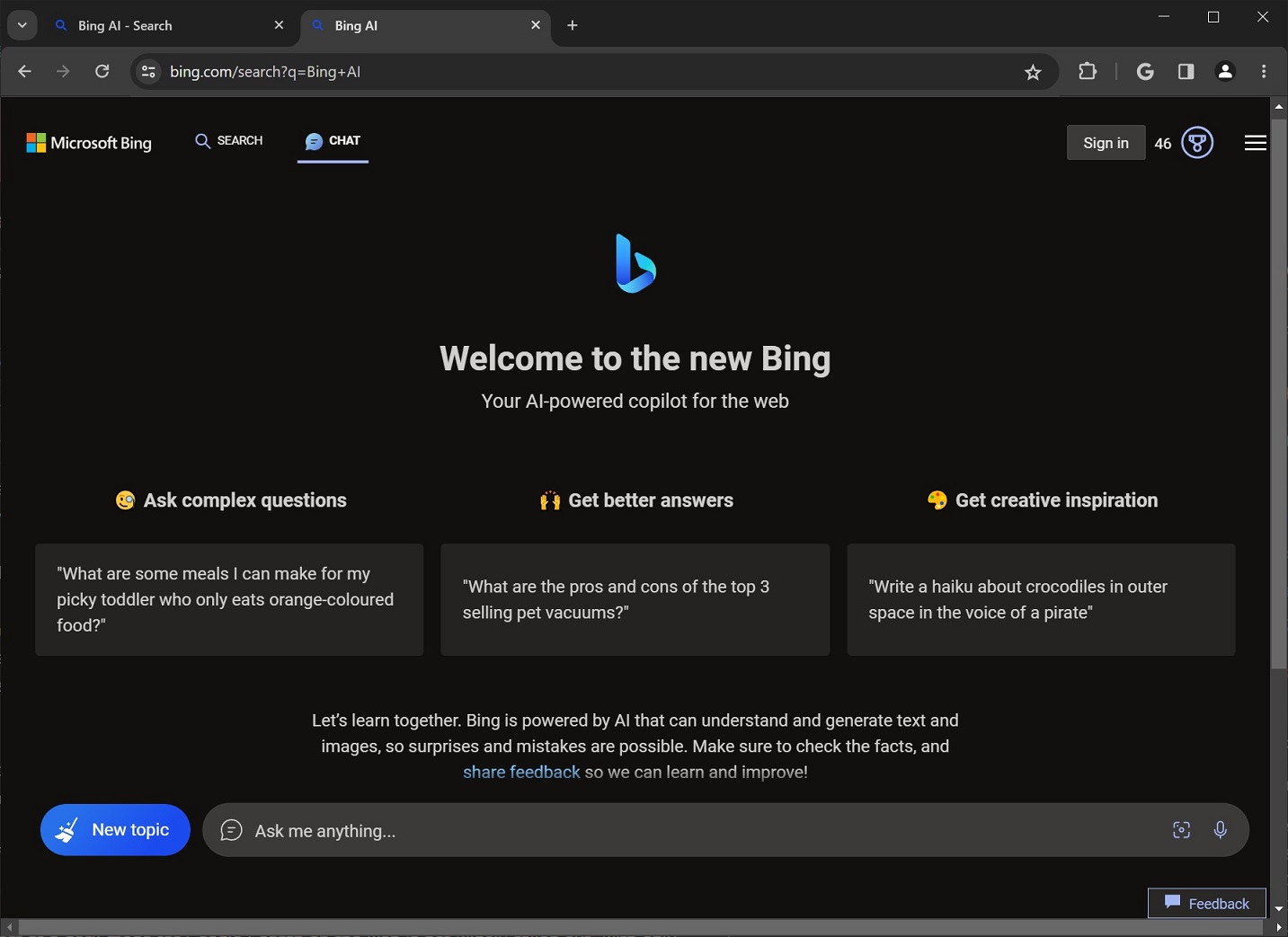 You can also easily switch between the dark and light themes from the hamburger menu on Bing. Bing supports three theme settings – light, dark and system default (automatically detects the OS' preference).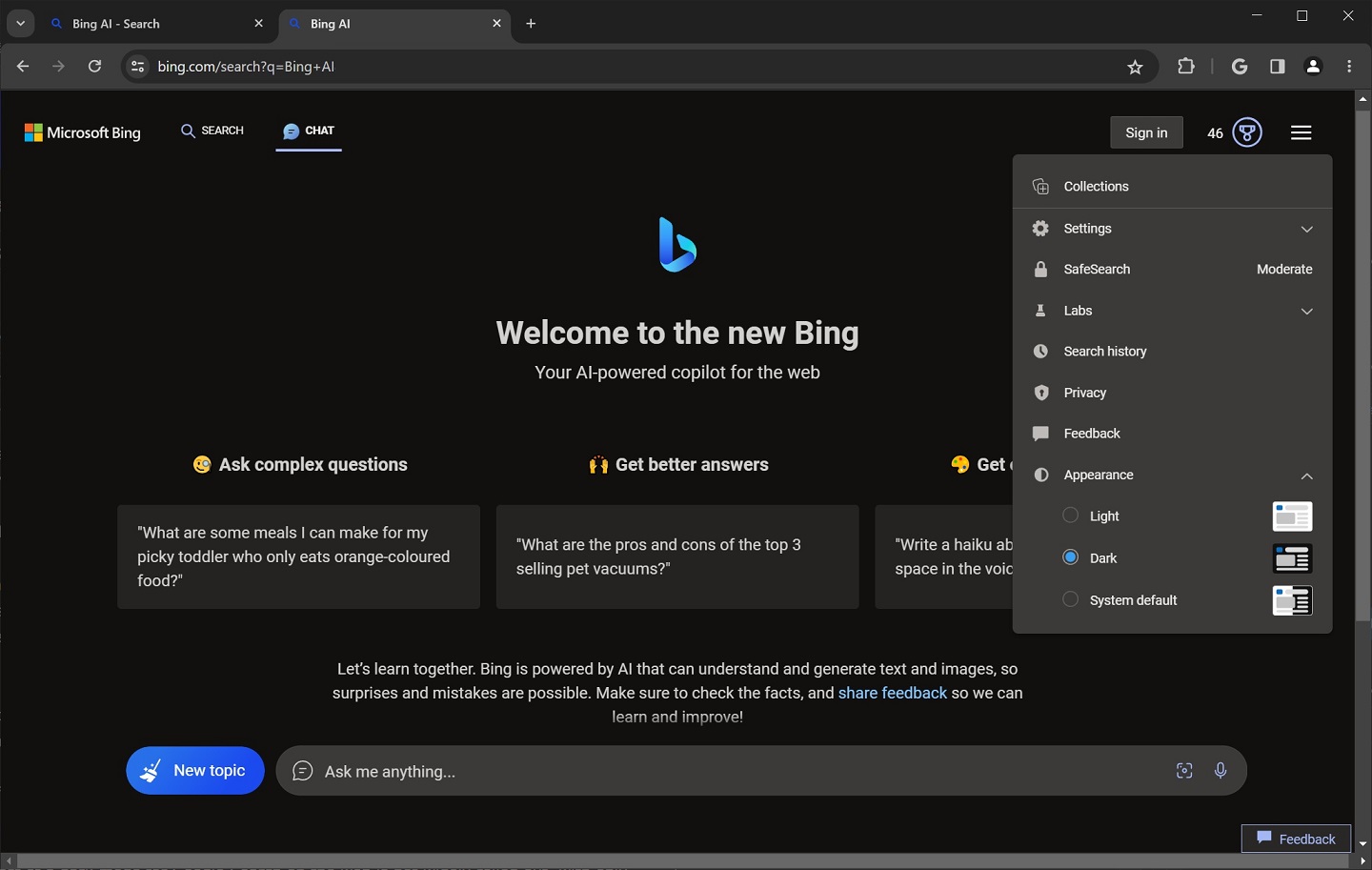 Interestingly, Microsoft is limiting Bing Chat capabilities in Chrome. Our tests showed that Chrome's Bing supports only five messages per conversation instead of 30 in Microsoft Edge. Similarly, Bing in Chrome limits character count to 2,000, while Edge supports 4,000.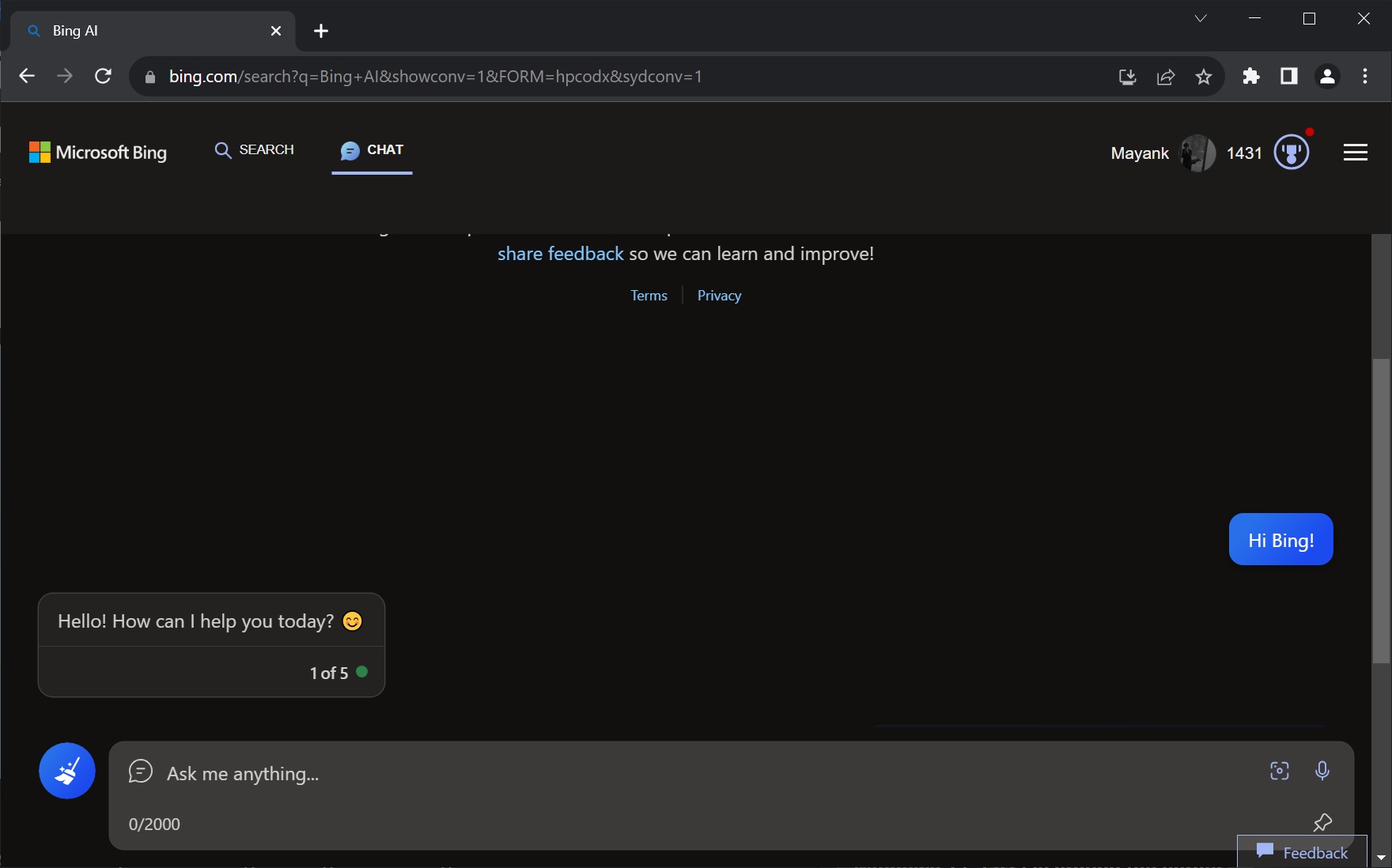 Microsoft repeatedly shows a "Start exploring in Edge" pop-up when I open Bing.com's AI in Google Chrome. The "Chat now" button launches Microsoft Edge.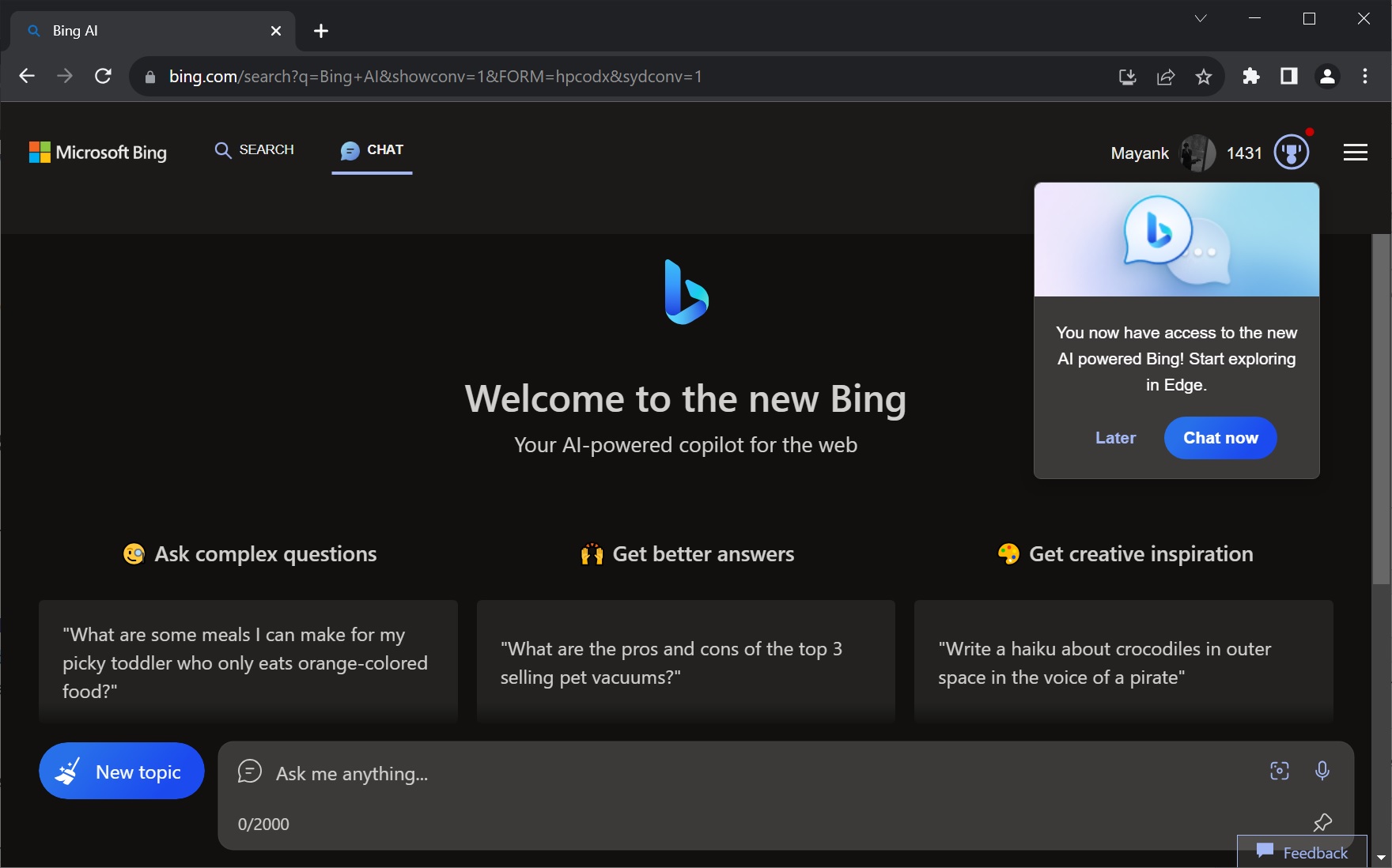 As mentioned, Bing's support for all browsers is still rolling out and is only available to select users. A Microsoft source confirmed to Windows Latest that "Bing AI will arrive in Chrome and Safar in the coming days or weeks for everyone".
In a statement, a Microsoft spokesperson also confirmed it's rolling out Bing Chat to Chrome and Safari to select users.
"We are flighting access to Bing Chat in Safari and Chrome to select users as part of our testing on other browsers," Microsoft said in a statement.
No search is the next big update for Bing AI
Microsoft is actively working on a new feature called "No search" or "ChatGPT-like mode" for Bing AI, allowing users to interact with Bing faster. Currently, Bing searches the web whenever you ask the AI any question.
Unlike ChatGPT, which doesn't have a search engine or web browsing feature, Bing AI relies entirely on the web. In most cases, Bing attempts to scrape data from multiple websites and summarize the answer from scrapped content, which could make an answer potentially less 'human'.
Some users dislike Bing's reliance on the search engine, and Microsoft wants to fix it.
With 'no search' support, Bing could behave more like ChatGPT and respond to users using its AI capabilities rather than crawling the web most of the time.
In case you missed it, Bing AI was recently updated with many new features, including visual search. Microsoft's visual search uses OpenAI's image recognition to describe, interpret images and provide answers related to the picture.
In a statement, Microsoft also promised Bing would remain free and the enterprise edition of Bing would operate independently.
Update: Added statement from Microsoft