Notifications on desktop or mobile – and the internet generally – can be annoying and disruptive. Like mobile phones, Windows 11 relies heavily on push notifications for first-party or third-party apps and websites. Nearly every app on Windows 11 tries to send notifications, and often, they're unhelpful.
For example, the Windows Security app regularly sends alerts after running a security check on your device. Likewise, notifications sent via the Weather app, websites subscribed via Microsoft Edge or Chrome and other apps are undeniably a problem in Windows 11.
Microsoft has already made some changes to Windows to reduce the daily alerts you receive. For example, Windows 11 comes with "Focus Assist", which lets you focus on specific tasks by reducing distractions, including toast notifications from apps like Outlook, Edge, etc.
Now the tech giant is trying a different approach to reducing notifications spam so you can focus on essential alerts. According to references in Windows 11 preview builds, a new called "Smart opt-out" will lessen the notifications spam in the OS.
Smart opt-out isn't AI, but it should do the trick
Microsoft is working on a new approach to minimize notification spam and help you focus on essential alerts in Windows 11. This feature is a notification that will recommend disabling notifications from apps that users do not engage with regularly.
For instance, if you haven't interacted with Outlook notifications for a month, you will receive a notification titled "Turn off notifications from Outlook?" which will offer two options: Turn off and Don't change.
This change is expected to positively impact the user experience for most Windows 11 users, as excessive notifications can be distracting. Email filters have utilized a similar approach for years, making it a logical step for Windows 11 to detect ignored notifications and suggest disabling them automatically.
The smart opt-out feature shouldn't affect the notifications from apps that you interact with a feature daily or weekly.
Since Smart opt-out is a minor new addition to the operating system, it should arrive in the production channel in a couple of months via Windows 11's new configuration updates.
Urgent notifications feature in Windows 11
Another notification-related improvement in Windows 11 involves giving users more control over high-priority notifications from first-party and third-party apps. These urgent or important notifications can bypass Focus Assist (Do Not Disturb) settings.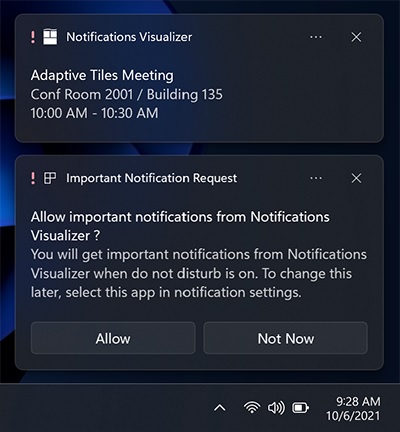 For instance, apps can send a notification titled "Allow important notifications," allowing users to allow high-priority notifications from a specific app, such as Visualizer, even when the Do Not Disturb mode is enabled.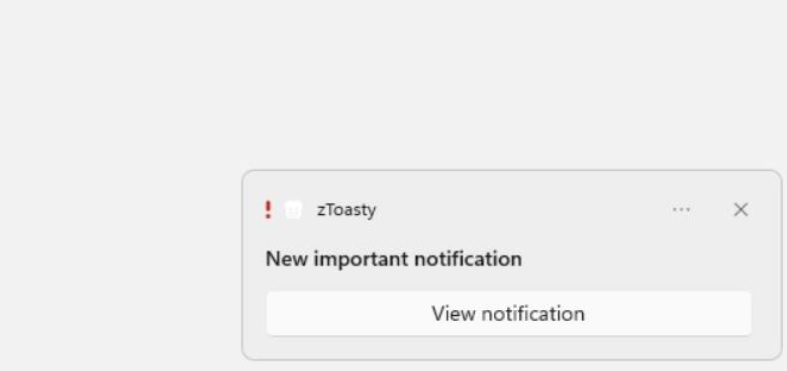 Microsoft is improving its urgent notifications feature with a new control, "view notification," to view the content of the notification for privacy while using full-screen apps.