Microsoft has confirmed it has begun testing "Windows configuration updates" for Windows 11 in the production channel. These updates bring non-security updates, fixes, and improvements, such as search bar support in Task Manager or an "End Task" button for the taskbar" to devices through various servicing technologies.
As you're probably aware, Microsoft has been using Controlled Feature Rollouts (CFR) technology to enable features for Windows 11 gradually. As each feature is validated, it will be introduced to new devices and eventually enabled by default in a later monthly security update.
Microsoft has previously confirmed that it is committed to periodically delivering new improvements and experiences through monthly updates. This monthly updates process involves CFR technology (an approach similar to A/B tests), where some users receive new features, and others don't.
If you don't want to wait for your turn, you can now try a new feature, "Get the latest updates as soon as they're available", in Windows 11 22H2 or later.
You'll receive new features when the toggle is enabled as part of a new "Windows configuration" update. This option ensures users skip the A/B testing and get new features as early as possible.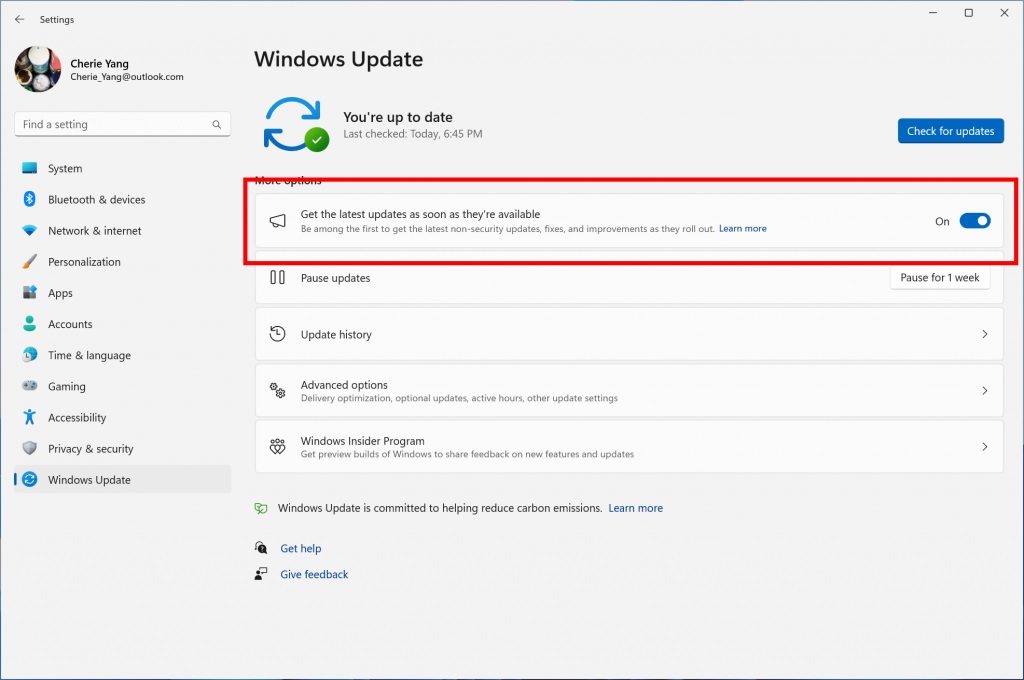 To enable it, navigate to Start > Settings > Windows Update and toggle "Get the latest updates as soon as they're available." This ensures that your device will receive priority for future updates while still getting regular security updates. Once done, you'll notice configuration updates on Windows Update's history page.
This was confirmed in a support document published by the company earlier this month and noticed by Windows Latest this week.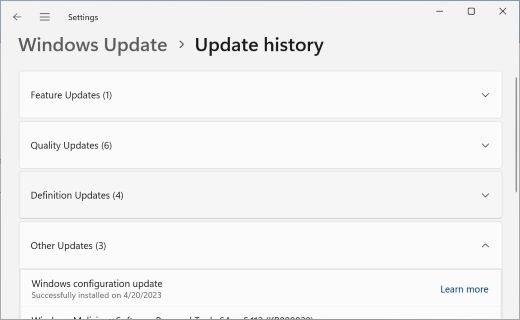 You can view the history of installed optional updates by navigating to Start > Settings > Windows Update > Update History. On the history page, you will notice a mention of new configuration updates.
To learn about specific configuration changes, expand the "Other updates" section and click the "Learn more" link to open Microsoft's support bulletins.
Here's everything you need to know about the Configuration updates:
Microsoft will respect your Windows Update settings and won't restart your device without a notification. This means the company will respect your active hours.
You'll continue to receive security updates whether you have the feature enabled or disabled.
Enabling the feature means your device will require more reboots per month, as you'll get more fixes and improvements requiring reboots.
Like every Windows Update feature, turning off CFR bypass and returning to the A/B testing process is possible. However, Microsoft warned that new features added via configuration updates would stay on your device unless you perform a system reset.