A reliable source confirmed Microsoft to push the Windows 11 22H2 "Moment 2" update through the production channel in the coming weeks. According to sources familiar with internal plans, Microsoft is about to prepare its update channels that will push the Moment 2 features to all production PCs.
This process is set to begin in a matter of weeks, said the source, who added that rollout is expected sometime in March. This would be the initial push of the Windows 11 22H2 Moment 2 update, with the second push (automatic rollout) will reportedly kick off much later in April or beyond.
For those unfamiliar, Windows 11's update strategy is different from Windows 10. It aims to deliver "innovative updates" to users regularly. Microsoft's frequent feature updates are internally known as "Moment" updates, based on the last major Windows 11 feature release (i.e 22H2).
The first Moment update for Windows 11 22H2 added features like tabs to File Explorer, suggested actions to Edge and other apps, and more. The second update for Windows 11 22H2 is called "Moment 2". It is set to begin rolling out in the coming weeks as part of the March 2023 optional preview update.
Moment 2 is a much-awaited update for Windows 11
Unlike Moment 1, which shipped with a few new additions for Windows, Moment 2 is a big update with something new for everyone.
For example, Moment 2 is finally bringing a "tablet-optimized" taskbar. This new taskbar will adapt depending on the form factor, allowing users to manage their tablet and desktop experience on the go easily.
This tablet-optimized taskbar also brings a modern system tray flyout with it. This new modern flyout can be managed directly via the settings app. And yes, it supports drag and drop this time!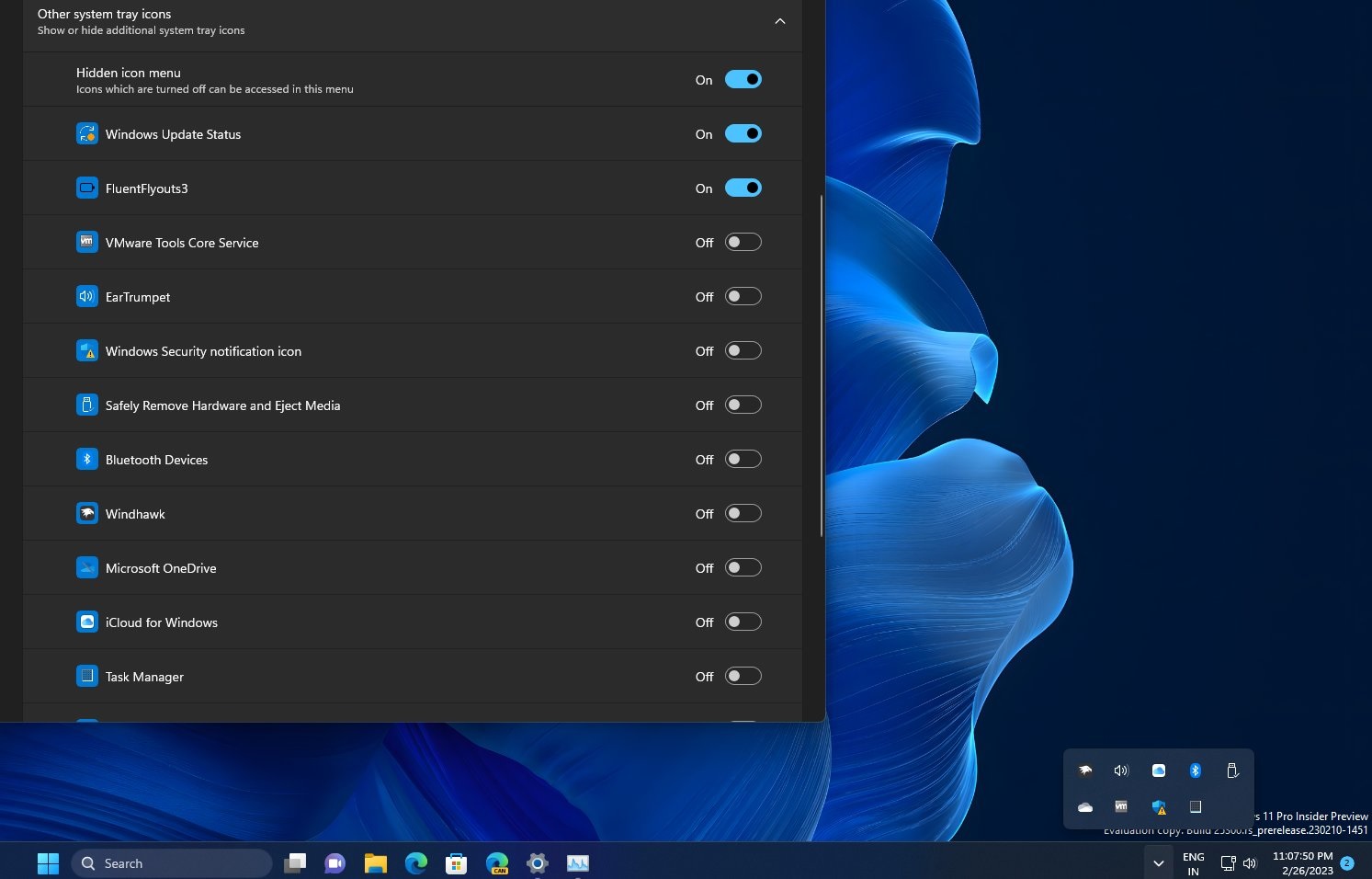 Another new addition is support for a search bar in Task Manager, which lets you locate any particular app and end its process without having to scroll through the long list of running processes.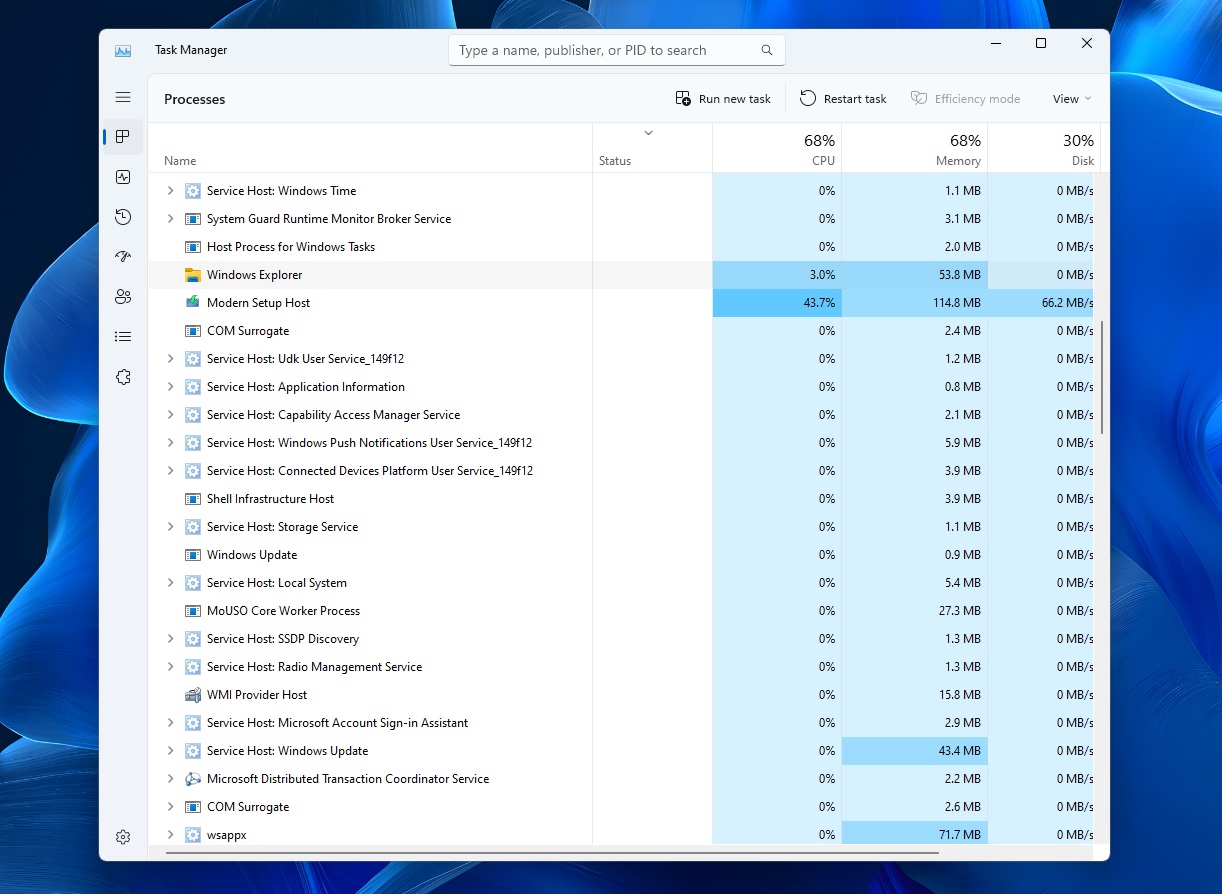 Other improvements energy recommendations in Settings, tabs in Notepad, full-screen Windows Widgets panel, Voice Access improvements, third-party widgets support from Facebook and the likes, screen recording in Snipping Tool, Studio Effects in Quick Settings of the notification center, and much more.
Microsoft is also working on seconds support for the system tray clock, but the feature is not included in the Moment 2 update. We expect this feature to arrive via another cumulative update, likely in April or May.