According to posts in the Feedback Hub, Windows 11 updates are failing to install for some folks, a problem that has been going on for several months. This issue can also be reproduced when installing Microsoft's monthly round of patching released last week and earlier this month.
KB5022303, the mandatory security update and essential for Windows 11 users, is failing with mysterious error messages, with 0x800f0831 being the most common error code. This bug is also hitting KB5022360, which is the latest optional update for Windows 11.
"My HP laptop has been unable to successfully install the most current update: 2023-01 Cumulative Update for Windows 11 Version 22H2 for x64-based Systems (KB5022303) in which the following message/error code is given: "Failed to install on 1/15/2023 – 0x800f0988", one of the affected users noted in a Feedback Hub post.
"The =update has been trying to install for over a week and continues to the down error 0x80070005. I have tried restarting, signing off, shutting down, purging caches etc. The same issue continues," another user added.
Windows Update installation failure is proving real trouble for Microsoft
What is worrying is that similar Windows Update problems were reported in December, November, October, September and even August. In worst cases, PCs are going into a reboot loop, but this issue doesn't appear widespread, according to reports we received.
These failures have been evident for some time now, and Microsoft has been into the issue of updates regularly failing for some users.
There's a five-month-old post on the Feedback Hub highlighting issues with Windows 11 update installation process. The post is titled "The cumulative update I'm trying to install on Windows 11 failed with error 0x80073701", and several users confirmed similar issues in the comments.
The post was recently updated with a note stating that the problem is being investigated, but we don't have any details.
While these strange errors can be annoying, it is worth noting that they hit Windows 10 installations a long ago. It remains a problem on Windows 10, and the company has been struggling to fix it.
As part of its efforts to fix Windows Update issues, Microsoft also started bundling SSU (servicing stack updates) with the monthly cumulative update, but this approach also did not work.
How to deal with Windows Update issues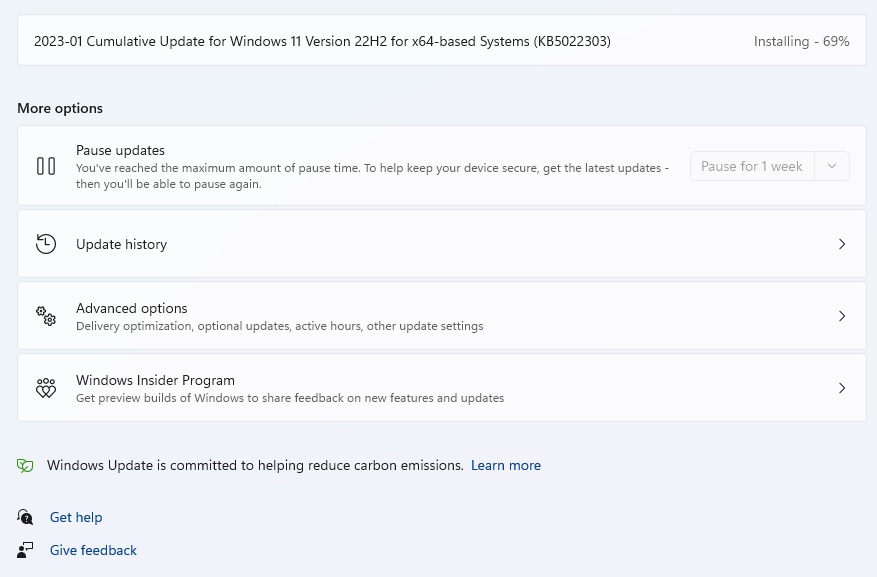 Suppose you cannot download or install any Windows 11 update. In that case, we recommend .msu installers offered via the Microsoft Update Catalo, which has proven an ideal solution for those affected.
Another workaround is an in-place upgrade via the Media Creation Tool, but this can be a long and frustrating process.