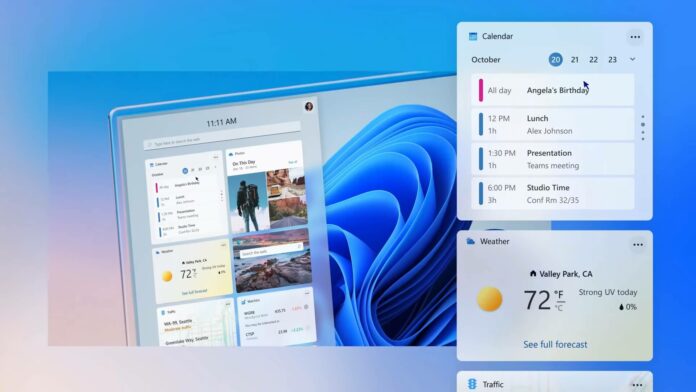 Windows 11 KB5022360 is now available for users in the production channel as an optional preview update with notable improvements. This is the first cumulative preview update for version 22H2 in 2023, and Microsoft has also published direct download links for Windows 11 KB5022360 offline installers.
KB5022360 is an optional update, and it won't download automatically on your PC unless you manually allow it to go through the process. It doesn't come with too many noticeable changes since Microsoft officials have recently returned from the long holiday due to New Year and Christmas in the west.
So what's new with Windows 11's January 2023 optional update? Per the release notes, Microsoft is introducing a new experience for .NET Framework updates (preview). All optional .NET Framework updates will appear on the Settings > Windows Update > Advanced options > Optional updates page.
This applies to the preview optional update only. Your mandatory updates will still appear on the main Windows Update page. You can navigate to the Windows Update settings, click on the Optional updates link, and finally click on the .NET framework updates you want to install.
You can always skip the update and receive the improvements in the next month's Patch Tuesday update, which is set to arrive on February 14. In case you're not sure, remember that this patch is titled "2023-01 Cumulative Update Preview for Windows 11 Version 22H2 for x64-based Systems (KB5022360 )".
Installation requires at least one reboot, and it could take between two to seven minutes to finish applying the changes.
Download Links for Windows 11 KB5022360
Windows 11 KB5022360 Direct Download Links: 64-bit.
You can also open the above link to launch Microsoft Update Catalog – the Windows Cumulative Update library. Click the 'Download' button to start and run the .msu installer.
Windows 11 KB5022360 (Build 22622.1194) changelog
Microsoft has fixed several issues with Windows 11 22H2, including a bug where the search indexer (searchindexer.exe) blocks users from signing in or signing out. This can happen randomly, but it has been finally fixed with today's update.
Another bug has been fixed where conflict between two or more threads resulted in an app crash. This bug is also referred to as "deadlock" and affects COM+ applications in most cases.
Here's a list of all critical bug fixes:
Microsoft fixed an issue where Domain Name System (DNS) suffix search list feature does not work correctly. When you configure it, the parent domain might be missing.
This update fixes an issue where FindWindo() or FindWindowEx() might return the wrong window handle.
This update fixed an issue affecting specific systems with firmware Trusted Platform Modules. (TPM).
This update fixed an issue that affects the Resilient File System (ReFS) MSba tag and another bug that depletes system memory.
A bug has been fixed where some apps stop responding or do not open, including Office and Adobe Reader.
As you can see, it's mostly bug fixes and improvements, and this makes perfect sense, given the purpose of the optional preview update is to test the changes ahead of the mandatory Patch Tuesday updates.