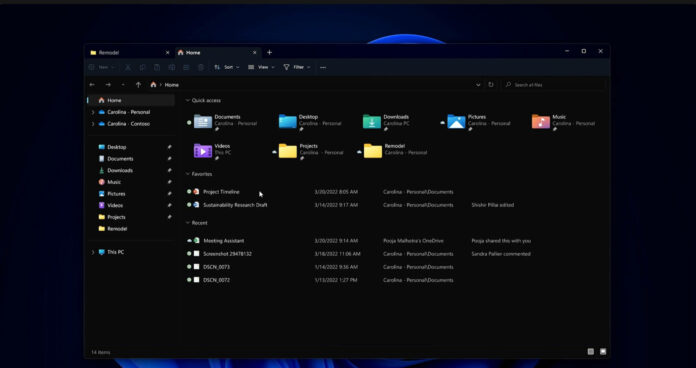 Tabs support in Windows is one of the most requested features in Feedback Hub. In the past, Microsoft has tried to bring it to users with Windows Sets. The work on Windows Sets was eventually abandoned, but the company hasn't given up on the idea of tabs in File Explorer and Microsoft started the work on File Explorer tabs once again.
At the Hybrid work event, Microsoft officially confirmed with future preview builds will be coming with a new File Explorer. The highly-anticipated tabs are now enabled in Explorer in internal builds and we're expecting a public rollout later this year, with testers getting access to tabs soon.
Microsoft is yet to add a new File Explorer to Windows 11 preview builds, but the company has teased its new design during the event. As you can see in the below screenshot, Explorer's tabs are similar to Microsoft Edge tabs. You can create new tabs, drag and drop tabs, and you will now have the choice between tab or window when you right-click.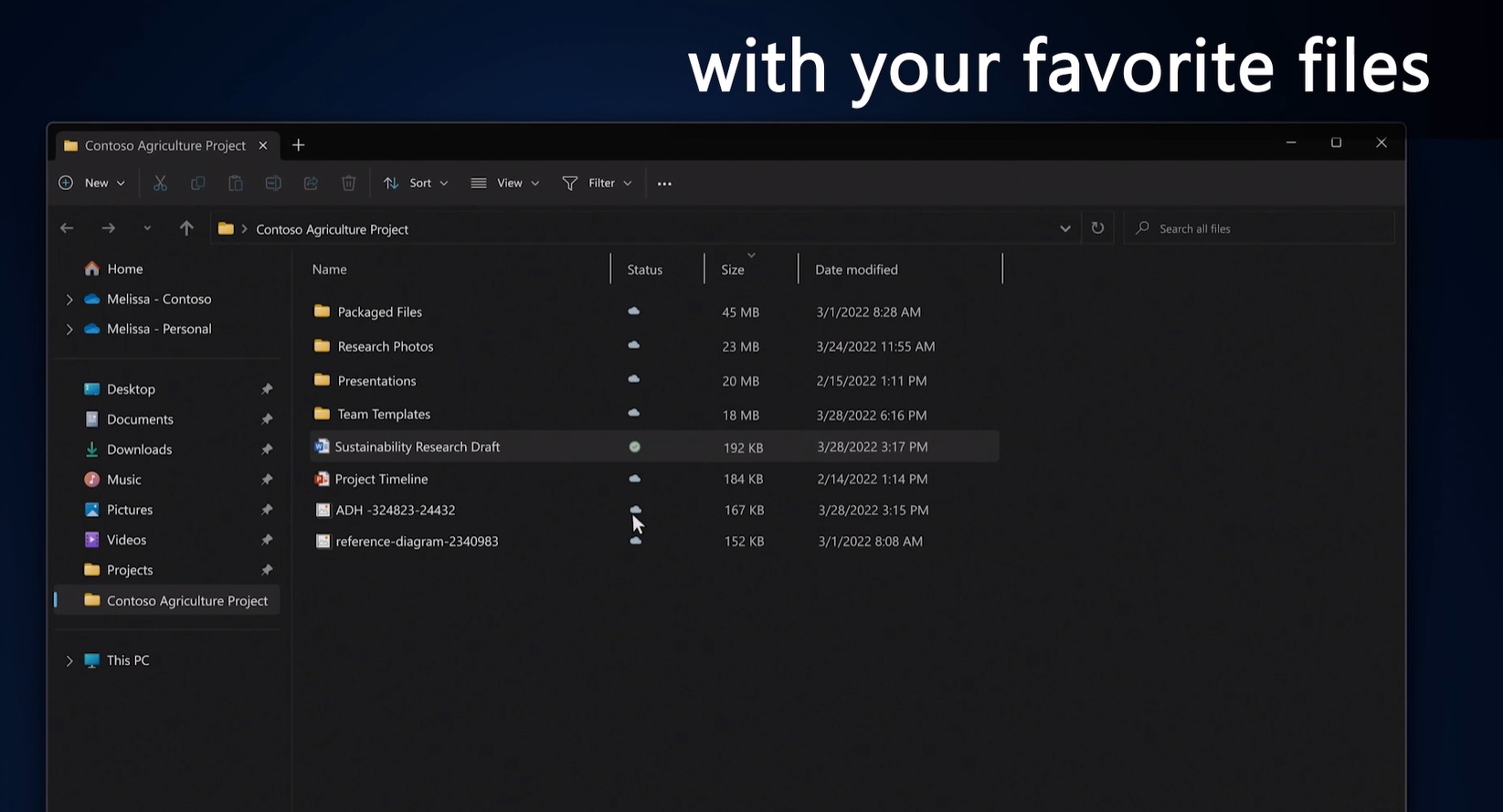 Tabs are enabled by default and we don't know whether you can disable the feature or not.
Microsoft says File Explorer has been designed and it's now cloud-powered, so you'll be getting file suggestions from your Microsoft 365 account. This makes it easier to find what you're looking for, and see all files in one place provide you have Microsoft 365 license purchased.
These improvements are expected to ship with Windows 11 version 22H2 (Sun Valley 2) and Microsoft is also working on a few new features for the taskbar and Start Menu. For example, Start menu will be getting folders support and the taskbar will be updated with drag and drop support.