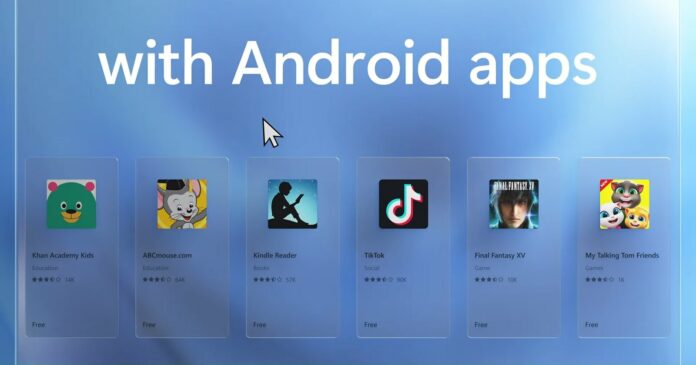 The upcoming Windows Subsystem for Android, which adds Android apps support to Windows 11 and Microsoft Store, has been delayed by Microsoft. An early version of the feature was first teased during the June 24 event, but it was never offered for public beta testing by Microsoft.
Microsoft has confirmed that Windows 11 will be rolling out on October 5 to consumers with supported hardware. It will ship with all changes currently available to testers in the Beta channel of the Windows Insider program.
Windows 11 Build 22000.168, which was shipped recently, comes with all features that will be will be included in the final October release. It appears that due to unfinished Android support and performance issues, Microsoft has decided to pull the Android apps and Amazon Appstore integration in Store for now.
Android apps support in Windows is now expected to appear in 2022. It is not yet clear if the feature will arrive as an update to Windows 11 version 21H2, or if the company will bundle it with the next big update called "version 22H2" or "Nickel" which is expected to release in the second half of 2022.
Windows 11's Android apps support to enter public beta testing soon
Windows 11's Android apps support is still expected to arrive in the Windows Insider program this year and these apps will be supported via the Amazon App Store rather than Google Play Store.
Your favourite Android apps which are available in the Amazon store will be discoverable through the revamped Microsoft Store after approval from Amazon developers.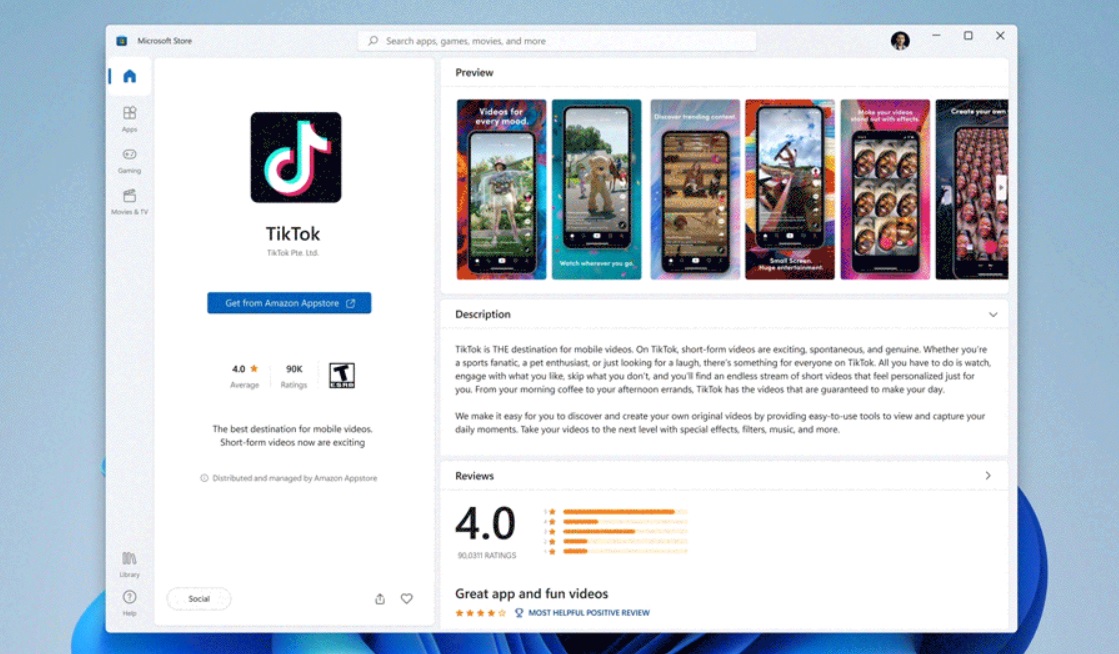 According to Microsoft, Android apps support will allow your favourite apps to be locally installed. As a result, you'll be able to launch the installed mobile apps from the Start menu, taskbar, Windows Search results, Share menu and other places. Like Win32 or UWP apps, Android apps will integrate into the operating system.
Amazon Store has approximately 500,000 Android apps and it's not even close to what Google could supply. Thankfully, users will be allowed to sideload the mobile apps using the APK files available on the internet.
How Android apps support works in Windows 11, arriving soon
As we mentioned at the outset, Microsoft is bringing Windows Subsystem for Android to Windows 11 and it is similar to the existing Windows Subsystem for Linux (WSL). The subsystem, which will be integrated into the operating system, will be used as a "proxy" gateway between the native app container and the Android app model.
In theory, Microsoft will be using a virtual machine for compatibility with the Android Open Source Project (AOSP). That's because Windows 11 doesn't come with support for Google Play Store. The tech giant is using the Android Open Source Project (a custom variant of Android that doesn't require Google Play Services).
Unlike traditional emulators, Windows 11's Android Subsystem is expected to be faster and Microsoft is collaborating with Intel on the Bridge Technology, a runtime that would allow anyone to run mobile apps on x86 devices.
However, Windows 11's Android support won't be exclusive to Intel products. According to Microsoft officials, Intel Bridge is not required on AMD or ARM devices.
There isn't much information given about Android apps integration in Windows 11, but we understand that this implementation is based on previous work done by Microsoft for Windows 10 Mobile's Project Astoria.
We'll learn more about Android apps integration in Windows 11 when it will begin rolling out to Insiders in the coming weeks.