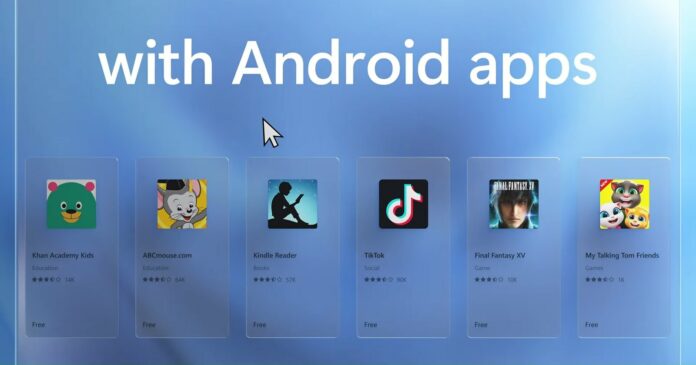 Windows 11 was announced earlier today with a range of new features and improvements, including a new Microsoft Store and Android apps support. Microsoft has confirmed Android apps support for Windows 11, but there's more to the story – the company is apparently working with Amazon to enable Amazon Appstore integration.
With the upcoming Windows 11, the Redmond-based software giant is introducing support for Android apps in a partnership with Intel and Amazon.
Microsoft is not using emulation technology. Instead, your desktop platform would be able to run Android apps downloaded from the Microsoft Store natively, though the actual download process is powered by Amazon Appstore. In other words, Microsoft is bringing Amazon Appstore, already available on Android, to Windows 11.
The Android section in Windows 11's native store will be powered by Amazon and the integration of Appstore will unlock new opportunities for Amazon developers, according to the company.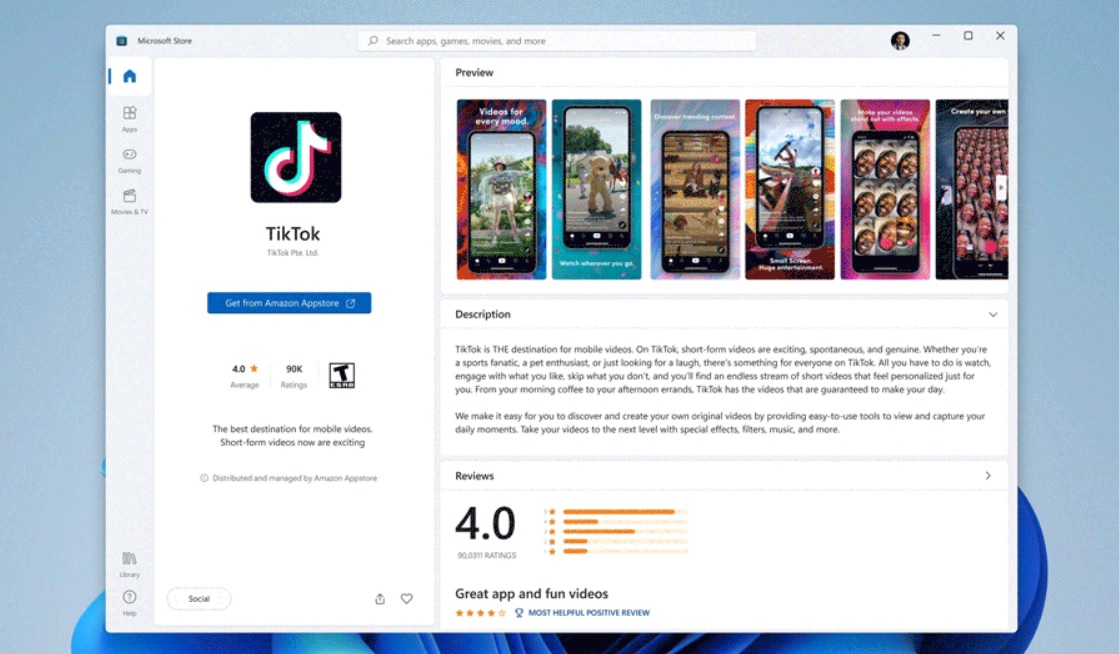 "The expanded mobile app selection in the Microsoft Store is powered by the Amazon Appstore," Amazon said. It's not yet clear if developers can submit the apps directly to Microsoft Store, but initially, users can only find Android apps through Amazon Appstore in the Windows 11 store.
It's worth noting that not all Android apps will work on Windows 11. For example, apps using Google services will simply not work.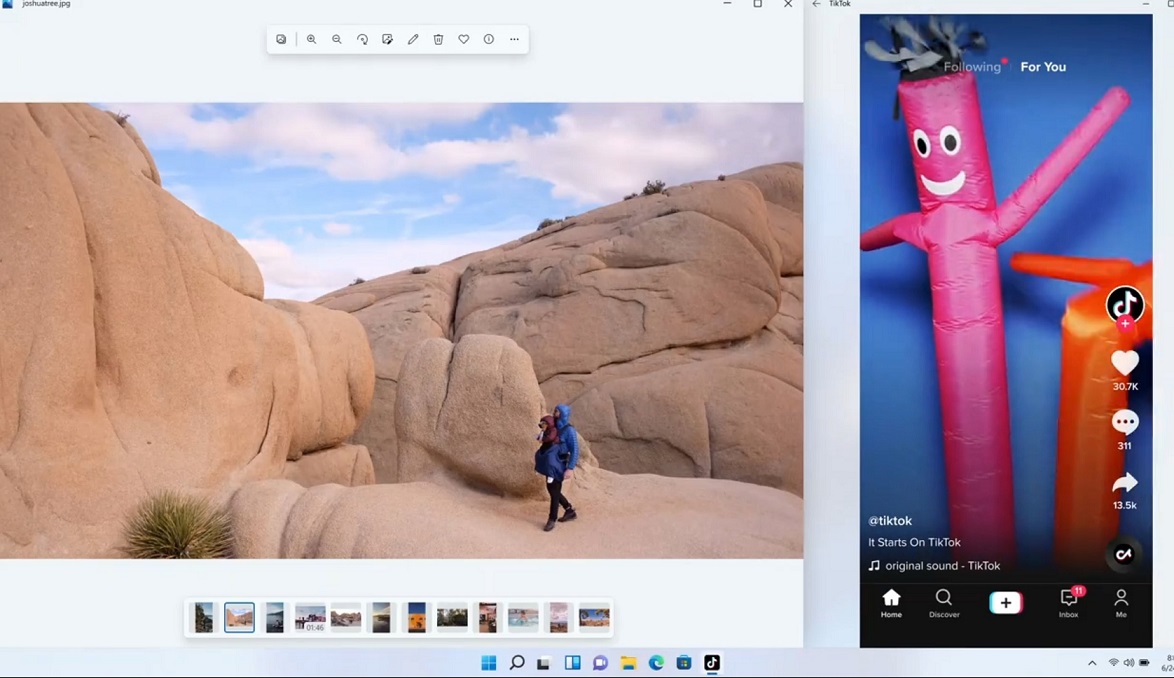 Likewise, not all existing Amazon Appstore apps will be included on Windows automatically. The process will require action from Amazon developers and more details be shared this year.
Currently, Android apps support requires Intel Bridge Technology. This technology is a "runtime post-compiler" that enables mobile apps to run natively on x86-based devices from Intel and AMD.
In addition to the compiler, Microsoft is using Intel's multi-architecture XPU strategy to improve the experience by sharing workloads between Android and Windows programs. It also enables deeper integration with Windows graphics and CPU loads.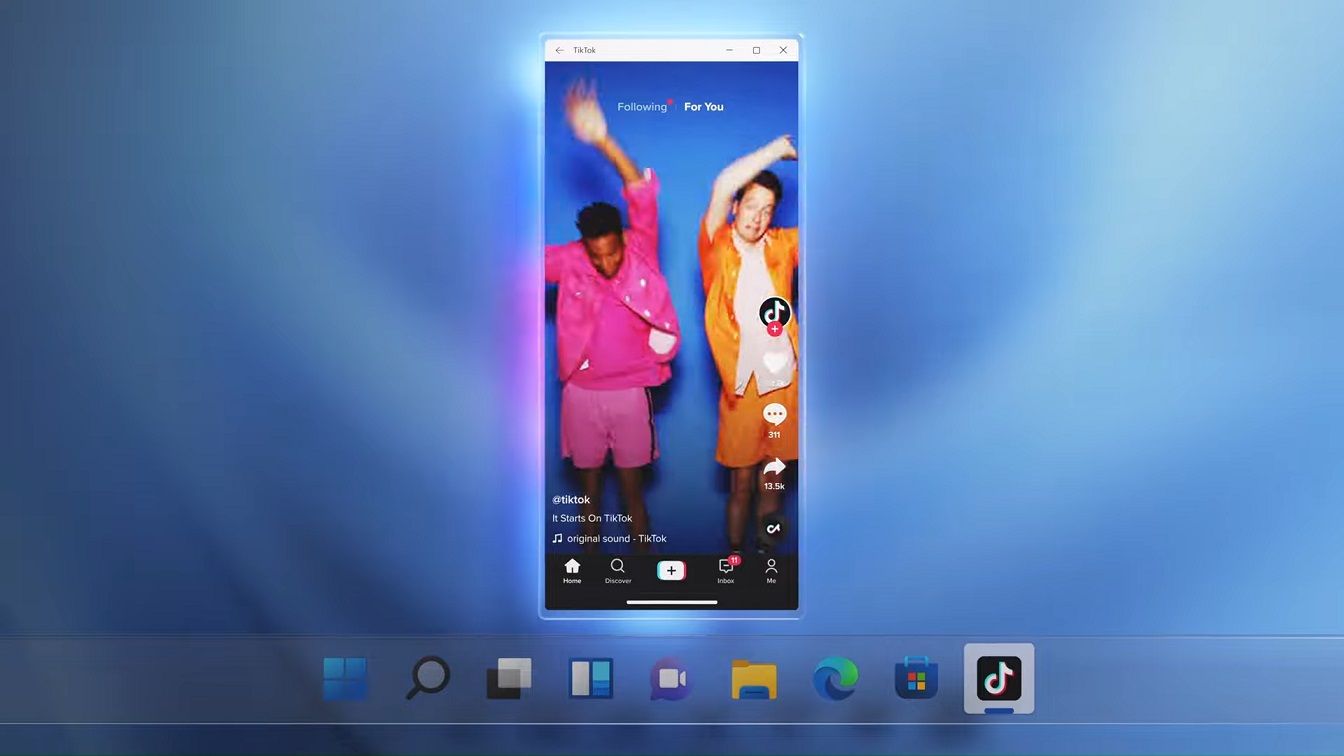 It's possible that the Windows Subsystem for Linux technology will be used in the background to improve Android apps experience on Windows.
Very little has been revealed about technical requirements to run Windows 11 Android, so we don't know how WSL is involved in the implementation. Microsoft and Amazon have promised to share more information later this year.
Windows 11 is currently projected to launch in the fall and it comes with a brand new interface, including a new Windows Store. During the event, Microsoft confirmed Windows 11 is a free upgrade for Windows 10 users and it will begin rolling out to Insiders in the last week of June.
Android apps support will arrive sometime later this year.