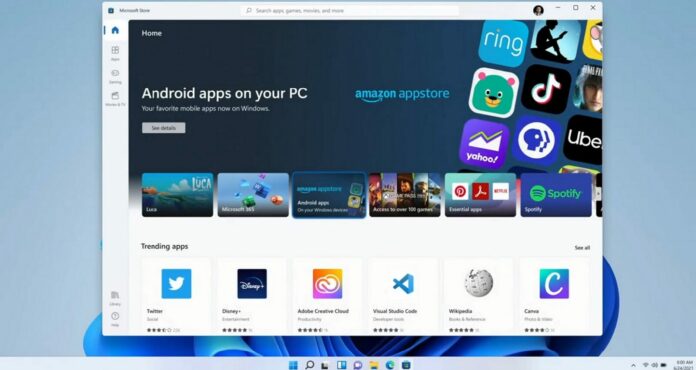 Microsoft has confirmed that it's looking into ways of bringing Android apps to the Microsoft Store on Windows 11.
During the Windows event, Panos Panay confirmed that this move could help increase the number of apps currently available for the platform. These Android apps will run native on desktop and Microsoft is not talking about a new streaming or cloud-based virtualization technology.
"Starting later this year, people will be able to discover Android apps in the Microsoft Store and download them through the Amazon Appstore," Panos Panay said during the event.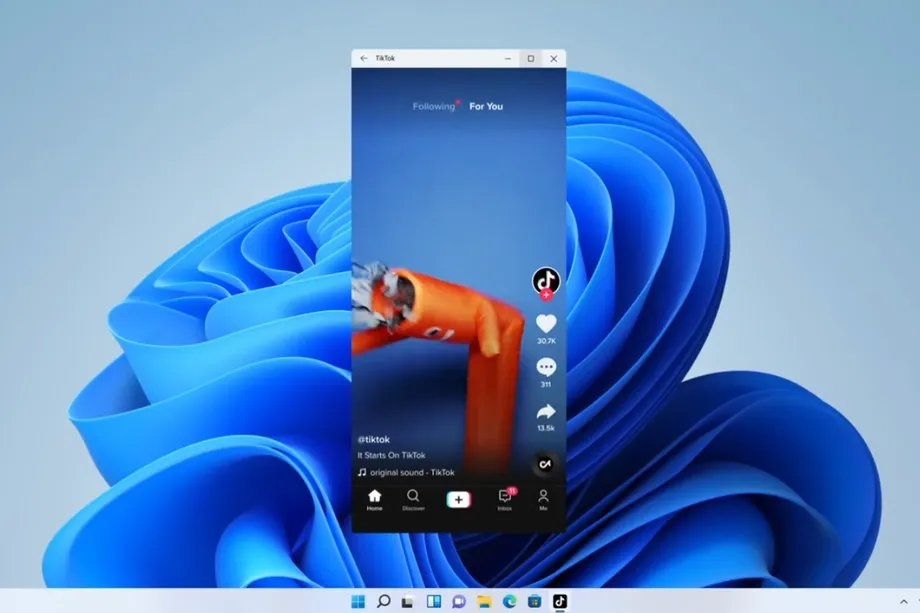 This feature will be made available sometime later this year. To enable Android apps support on Windows 11, Microsoft is using the underlying engine of Windows Subsystem for Linux (WSL). In addition to WSL, Windows 11 will also use Intel's Bridge technology to run Android apps.
Windows is not getting Google Play Services support, which means apps like Play Store and Gmail that rely on Google Play Services integration may not work.
Unsurprisingly, Android apps on Windows 11 can be pinned to the taskbar and you can run them alongside traditional Windows apps. Android apps will also support Windows snapping, task view and other desktop features.
Android apps via Microsoft Store and Amazon App Store
Your Android favourite apps can be downloaded on Windows 10 via both Microsoft Store and Amazon Appstore. Since Play Store support is not possible, Microsoft has partnered with Amazon to improve the quality of mobile apps.
Native Android support would be a big addition to Windows and Microsoft said that it could provide a major boost for developers. Devs can publish their mobile apps in the store to reach users of both operating systems instead of maintaining and developing two versions of their app.
Initially, these apps will be downloadable from the redesigned Windows app store that's included in the operating system.
Android in Windows ecosystem
If you've ever used a Windows Phone, you're probably aware that this is not the first time that Microsoft has looked at ways of bringing Android apps to its ecosystem. Back in the days of Windows Phone, Microsoft was working on "Project Astoria" to address the app gap problem in Windows 10 Mobile Store. The project was ultimately discontinued.
With Windows 11, Microsoft is trying to revive its Android efforts and native Android support would be a big addition to the Windows desktop platform.
Unfortunately, we don't know if users can run mobile apps on AMD or ARM platform as this implementation currently requires Intel Bridge technology.
More details will be shared later this year.