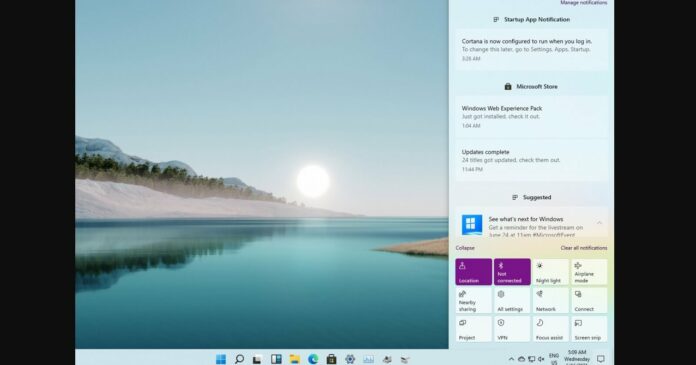 Windows 11's leaked preview brought in some interesting new additions – including improved support for multi-monitor setups and touchscreen gestures. It appears that there are some nifty features hidden away in the leaked build, including a redesigned volume flyout for media controls.
For those unaware, volume flyout or music flyout is the little box that pops up on the top-left corner when you change the volume on your device using keyboard shortcuts. When you're playing media via apps like Chrome, Groove Music and Spotify, it shows media controls and playback information.
These media controls allow users to change track and pause/resume the media content playing within the first or third-party programs. The volume flyout wasn't redesigned when Microsoft introduced Windows 10 in 2015. As a result, it still uses the outdated "metro" design from the Windows 8 era.

In addition to the old design, the volume flyout is a mess and some users have described their frustrating experience on Feedback Hub.
With Windows 11, which is the next generation of the operating system, Microsoft is finally planning to replace the outdated volume flyout with a modern version that supports rounded corners and new controls.
The new volume also supports "vibrating" and "ringing" controls because it has been ported from Windows CShell, a platform originally designed for Windows 10 on mobile. The final version of the volume flyout will not include these two controls as Windows 11 is not being optimized for mobile form factors.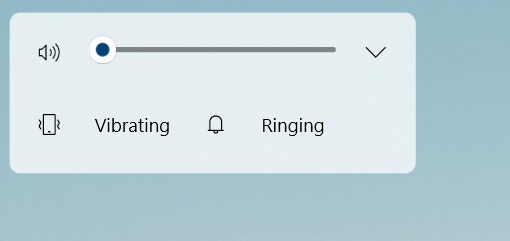 As you can see in the above screenshot, there's a new design for the volume flyout and it will also support media playback controls.
The new feature is currently disabled by default and it is under development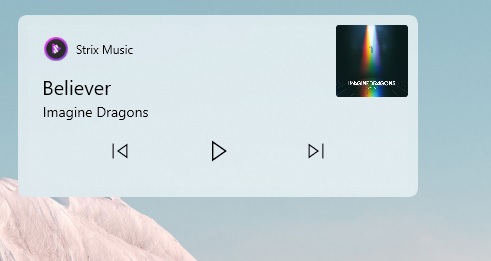 Microsoft is currently testing various size options. For example, there is "SmallUI",  "MediumUI", "LargeUI", "ReducedMarginsUI", "CompactUI", and "ExtraSmallUI" too.
The flyout will be offered in two modes: NormalMediaLayout" and "AttributionOnlyLayout", and it would be possible to hide the thumbnail. Since the flyout is hidden, it's possible that it will feature a different design when it exits beta testing later this fall.
This overhaul has long been requested by many users, so this will certainly be a welcome change.
For most folks, it will be enabled by default when Windows 11 launches on June 24 in the Windows Insider channels.
It looks like the company is also working on improvements for the media flyout which pops up from the taskbar when you adjust the volume.