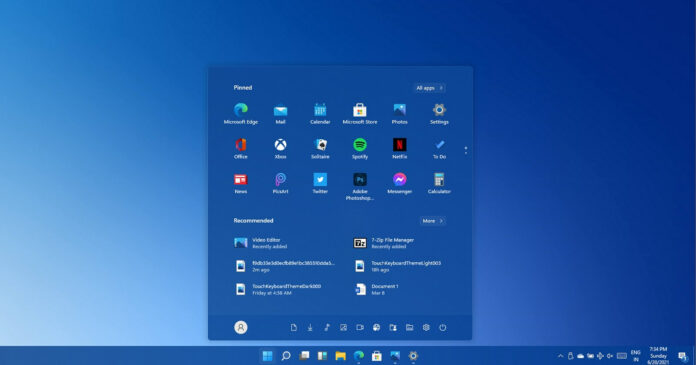 We know Microsoft is poised to unveil a whole host of Windows features over the next few days. Windows 11 has already leaked online, but there's more to the show, as suggested by the company's Twitter handle. According to updated documentation and job listings spotted by us, Microsoft is working on new gesture controls for the OS.
Microsoft is planning to "innovate and develop exciting sensor technologies" for future releases of Windows. As part of Windows 11 or upcoming Windows updates, popular features like "user presence detection", gesture detections, and ambient light will be improved to "enable a dazzling user experience on Windows".
The tablet experience is one of Windows 10's weaker points, especially when compared to Windows 8. With Windows 11, Microsoft is also rethinking Windows 10's tablet interface for 2-in-1s and tablets. The next-gen OS includes various changes to how the user interface is displayed when using a 2-in-1 in tablet mode.
Microsoft is apparently working on a new default gesture experience that would sit on top of the user interface (and your apps) to allow trackpad-like gestures on a touchscreen, according to sources familiar with the company's plan and a document published in September 2020.
"Microsoft is considering introducing additional touch-based gestures in Windows to make it easier for users to complete a variety of tasks using touch," Microsoft's Azure program manager Pranav Hippargi wrote in a support document.
New touch gesture for Windows 11
Microsoft apparently wants the OS to control touch-screen gesture that consists of more than two fingers even when apps are open on the screen.
As part of this proposal, three-or-more finger gestures will be routed to the OS by default and apps that have their own gesture controls will not receive input in the default configuration because the gesture will be routed to the OS itself.
Microsoft officials believe this would be the default behaviour for Windows devices and it will ship as "on". However, users will be able to turn off system-wide gesture controls and restore the current behaviour. When the feature is disabled, apps that use more than two fingers for a gesture will be able to get the input.
"The introduction of a variety of new touch gestures into Windows would be intended to accelerate common & important tasks for customers," the company noted in the documentation.
Since the company wants to maintain app compatibility, Microsoft is working with the developer community and exploring "different pathways" like allowing users to switch between multiple configurations if they use more than two fingers to trigger a gesture on a touch device.
"One example is to provide applications with the ability to query for the setting and prompt the user to navigate to settings and change it," Microsoft explained.
The rumoured 'gesture layer' that would ship with Windows 11 will also allow trackpad-like gestures on a touchscreen.
In addition to tablet improvements, we're expecting new gesture controls for touchpad/trackpad too, but details are scarce at the moment and we don't know if all of these changes are planned for Windows 11 / Sun Valley.