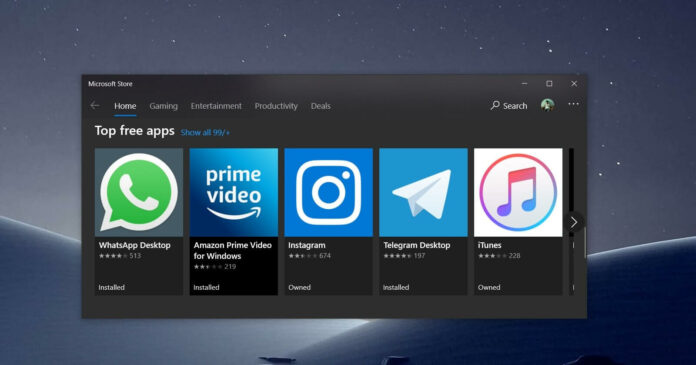 Microsoft is fully committed to Progressive Web Apps (PWAs) and it's already bringing the web apps to the Microsoft Store and Windows 10.
As you may be aware, Progressive Web Apps (PWA) are simply websites that behave like native apps and used just like a normal app. Web apps use Service Worker, Push Notifications, Windows 10 Share UI, and other features to create a native app-like experience.
Microsoft is currently testing a new experimental flag called "Web Apps Post Install Dialog" that will enable a new launch experience for web apps. After the flag has been enabled, you'll see a new pop-up when you launch the recently installed web apps. The pop-up will allow you to instantly pin the app to Start and taskbar menu.
You can also create a desktop shortcut or allow the app to launch when you login.
Microsoft is currently testing the flag in both stable and Canary builds of Edge and it can be enabled on all supported versions of Windows 10.
It's worth noting that no platform-specific code is required for these options to work and existing apps are compatible with Windows 10's new PWA experience. And, of course, one of the major benefits for users is that Microsoft is slowly getting ready to add fresh web apps in Windows Store with native apps-like experience.
Window Controls Overlay to improve PWAs
In addition, Microsoft Edge is also getting support for Window Controls Overlay, which aims to make web apps more like standard Windows app. The plan is to add additional features to the web app's title bar and Microsoft will be giving developers the ability to customize the title bar with a logo, search box, etc.
Currently, web apps only have basic controls (minimize, maximize and close. This will allow apps with additional controls, instead of leaving the title bar with empty space.

Users can already test the Windows Overlay Feature in Chrome/Edge by enabling experimental flags, but it'll work only when the feature has been added by the developer of the web app.
These changes will definitely improve web apps running via Microsoft Edge and you'll be able to grab more quality apps from the Microsoft Store soon, as the company plans to bolster the numbers of available apps in the coming months.
More details will be shared during the Build 2021 developer conference, which is expected is take place in the last week of May.