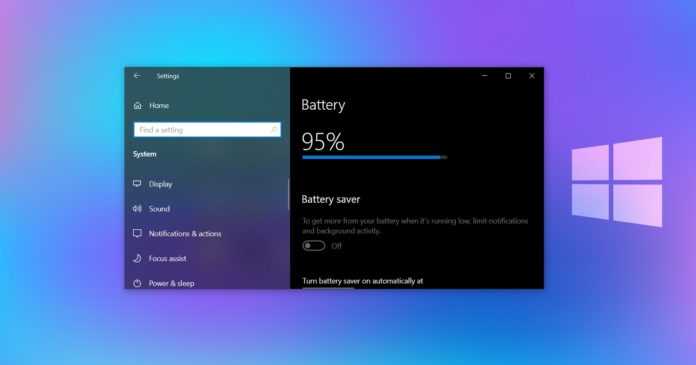 Late last year, Microsoft started testing new features for Windows 10 Settings app, which is set to serve as a replacement for more Control Panel pages.
Microsoft also appears to be working on a new battery settings page with support for graphs and other options to show you more detail about the battery life of your laptop/notebook or 2-in-1 devices, such as Surface Pro X or Dell XPS.
The Redmond firm's new tool for Windows 10 will basically help extend your laptop's running time by allowing you to analyze the daily power usage.
The first item to check when you are experiencing short battery life is your app usage. If you've got too many apps running in the background, then you'll need to turn off the background and Settings app will now help you do it easily.
Note that Microsoft has always allowed users to look at the apps which are using the most power from your computer. After the update, Windows 10 can now highlight the battery usage based on a certain time period and data is now presented in a full graph.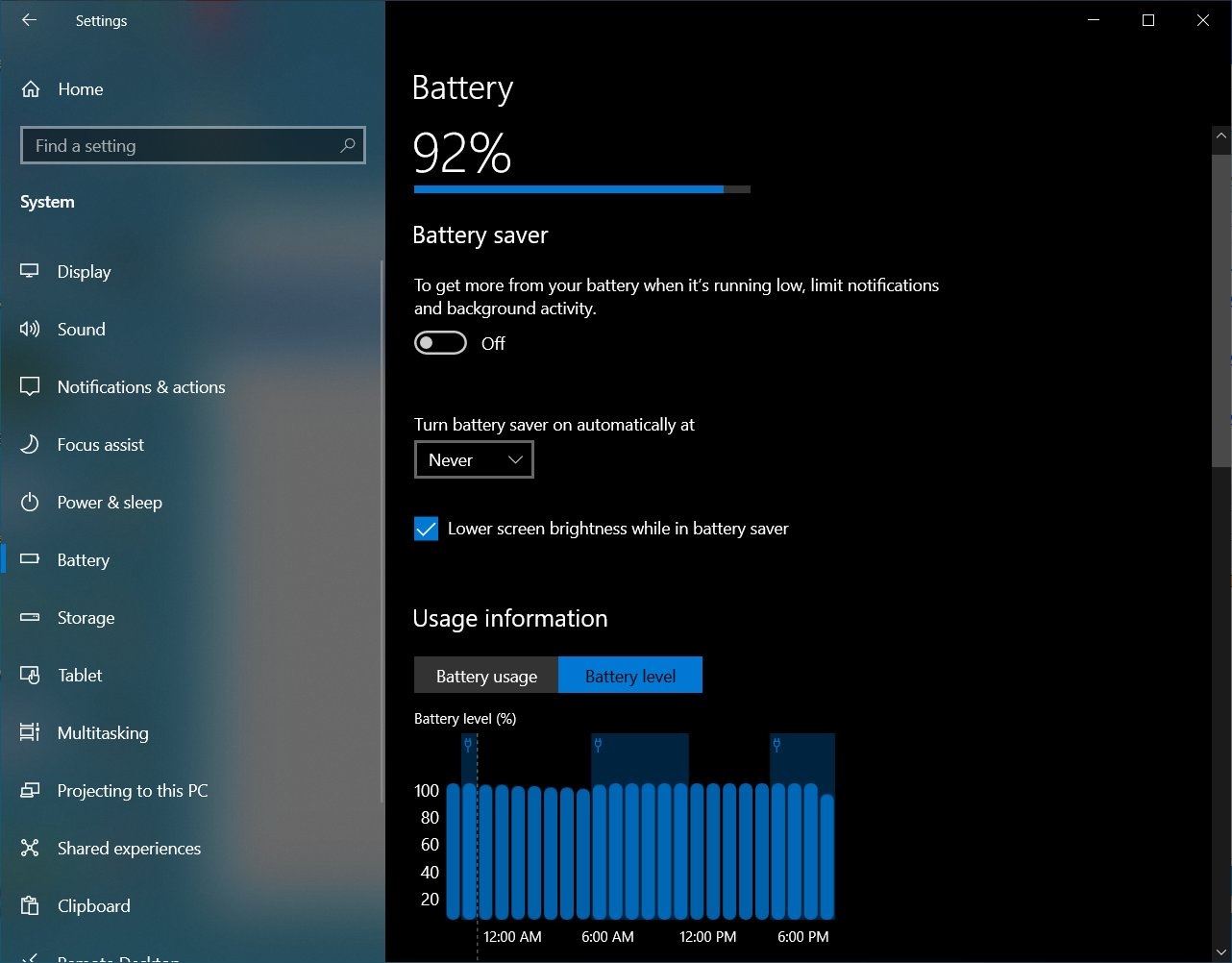 From there, you can further view and adjust your battery settings. As you can see in the above screenshot, users can now also see much percentage of power was used during a particular hour. Likewise, you can now easily find greater details on your battery history and other data, which were previously offered by command line tools only.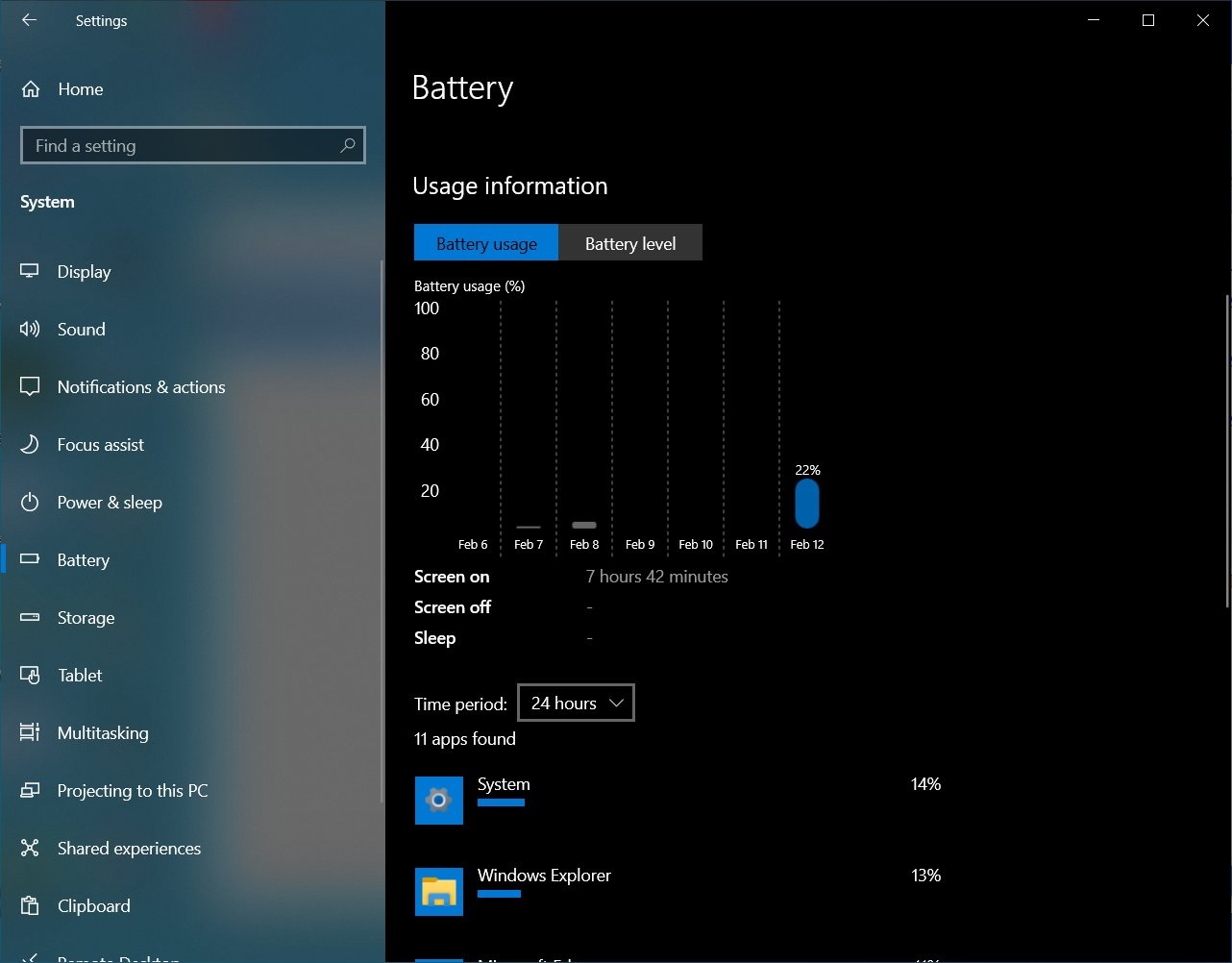 Based on the hourly breakdown of the battery usage, you can see how much your battery was being used when you play games or watch movies. This will allow you to find out the most aggressive background process and kill the task to increase the battery life.
It comes with other options too. For instance, you can now see the time when you last charged your laptop.
In addition to new battery settings, Windows 10's next feature update is expected to introduce a new Storage Sense experience and redesigned Start Menu.