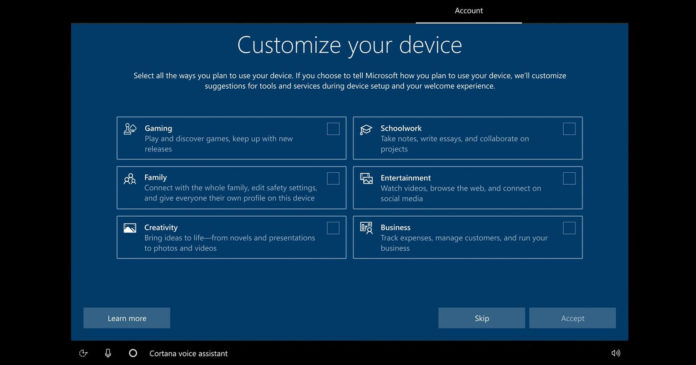 In October 2020, Microsoft started testing an updated OOBE (out of the box experience) screen with new options to help users set up their new or old device after Windows 10 feature updates.
The company is still 'exploring' the idea and it looks like the Settings app is also getting updated with a new 'Device Usage' section to help users customize their device after they've left the OOBE screen.
At the moment, it's unclear how new 'Device Usage' setting will work because it crashes in the preview builds. The option appears under the 'Personalization' page of the Settings app, so it's safe to assume that Microsoft is not working on Google's Digital Wellbeing-like feature for the OS.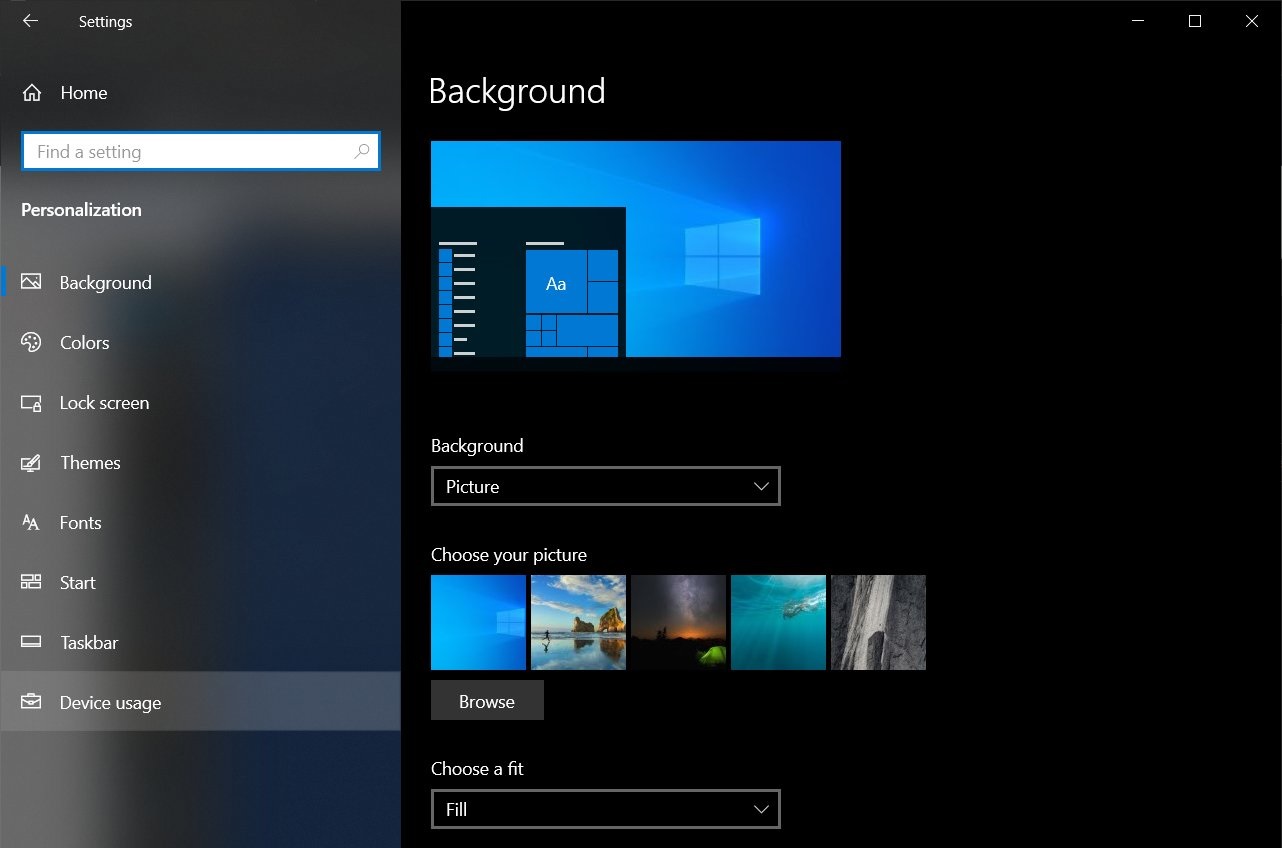 Instead, it looks like the new Device Usage screen will allow users to have their system more tailored to their personal needs. The 'Device Usage' page is internally codenamed 'SettingsUserIntentPage', which also suggests that the Device Usage setting is linked to the new OOBE experience.
If the new settings page is indeed based on the OOBE experience and our theory is correct, users will be able to pick the main usage category for their machine. The following 'device usage' categories will be offered initially:
Gaming
Family
Creativity
Schoolwork
Entertainment
Business.
If you select 'Gaming', Windows 10 will be optimized for gaming, but it's unclear how the 'optimization' will work and what changes will be made to your system.
It's also unclear if this feature will be included in the next big feature update 'Sun Valley'.
As we mentioned at the outset, Microsoft isn't fully confident about the features they test in the preview builds and they're only exploring the idea.
This new 'Device Usage' change has been introduced with Windows 10 Build 21313, although note that it can be enabled using third-party tools only.