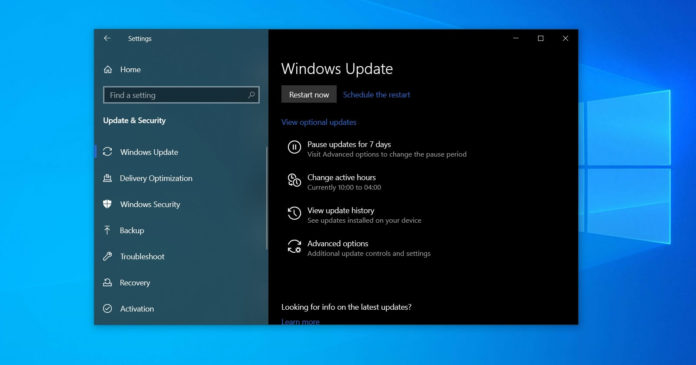 Microsoft has now unceremoniously killed off Windows 10's optional cumulative update (KB5001649) after various users reported problems when applying the patch. KB5001649 is an out-of-band patch designed to address the remaining printing problems in Windows 10 version 20H2/2004.
KB5001649 (Build 19042.870) for version 2004/20H2 was released to replace the last hotfix KB5001567, and enable mitigation for two problems – blue screens when printing and unexpected results when printing.
However, many users told us that the installation of the second emergency update ends abruptly. In our tests, we also noticed that Windows 10 update designed to fix printing issues fails with a mysterious error message when we click on the "Download and install" button, as shown in the below screenshot.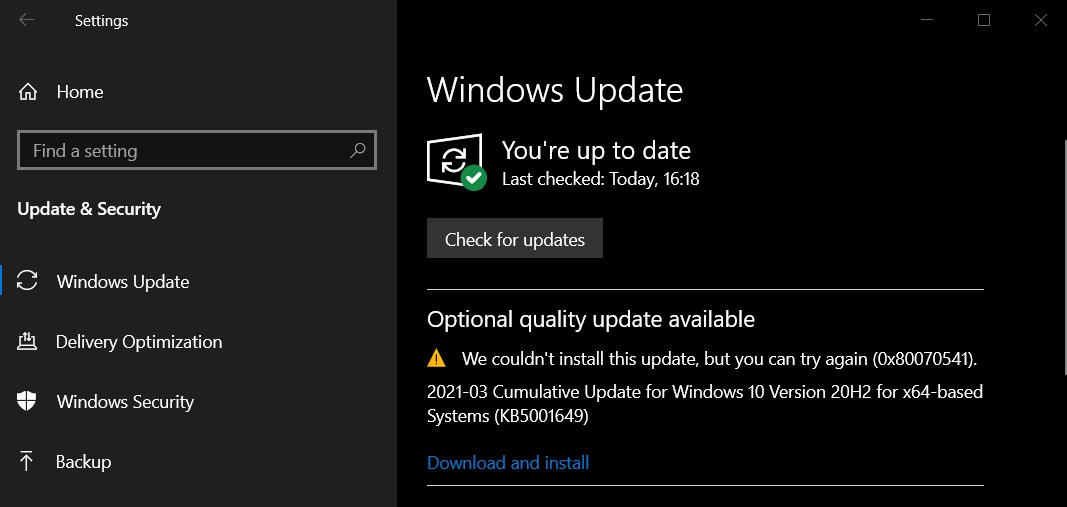 It's worth noting that traditional methods to repair Windows Update fails and the 'Windows Update troubleshooter' option in the Settings app doesn't work either.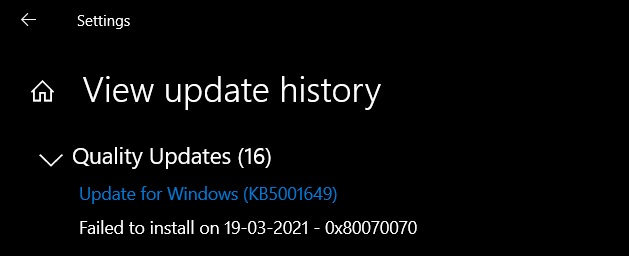 The Windows 10 printer fix update has been pulled?
According to tests performed by us on multiple devices and different configurations of virtual machines, it appears that Microsoft has now pulled the update (Build 19042.870), and replaced it with the last hotfix KB5001567 (19042.868), which so far seems to be working as intended.
Several users have also confirmed that the patch is no longer being offered via Windows Update, but you can still download it from Microsoft Update Catalog.
At the same time, it's possible that Microsoft is using machine learning to throttle the rollout of the patch, which means only some users are seeing it.
Microsoft has already confirmed that it uses AI/ML to improve the quality and reliability of an update roll-out. If failures/installation issues are detected by their systems, Windows 10 updates or drivers updates are pulled from the Windows Update database.
It's unclear when the update will be republished. However, if you really need this patch for your device, go to the Microsoft Update Catalog website, enter the KB number (KB5001649) in the search box, and then click on the download button.
Microsoft hasn't acknowledged the latest issues yet.