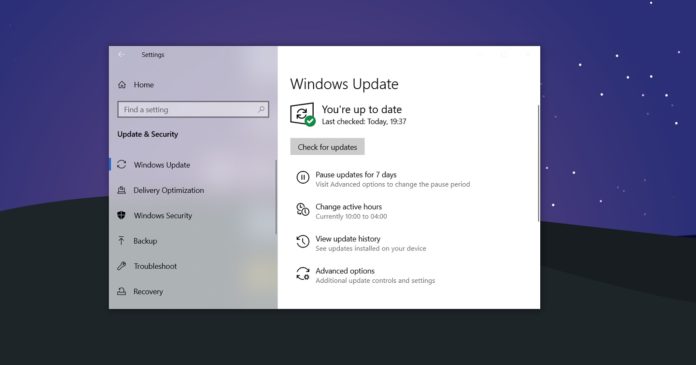 Windows 10 has just received a fix for the Blue Screen of Death "APC_INDEX_MISMATCH" and "win32kfull.sys" errors. For version 20H2 / 2004, Windows 10 KB5001567 is currently rolling out via Windows Update and it fixes all the printer issues which were accidentally caused by KB5000802 and other security updates.
As you may recall, Windows 10 KB5000802, KB5000803, KB5000808 and other cumulative updates released on March 9 proved seriously troublesome for devices using certain printer drivers. After the update, users were unable to use printers from popular brands, such as Kyocera, Ricoh and others.
Windows 10 KB5000802 update also resulted in issues for software-based printing, which includes LibreOffice, Notepad, and even print to PDF functionality was affected in rare cases.
Fortunately, a proper fix for the "APC_INDEX_MISMATCH" bug is now rolling out and it will also patch your printer issues. For version 20H2, the hotfix is in the form of Windows 10 KB5001567, which is currently marked as "optional quality update".
If you check for updates today, you'll see the following update under the "optional quality update available" section:
2021-03 Cumulative Update for Windows 10 Version 20H2 for x64-based Systems (KB5001567)
Download Links for Windows 10 KB5001567
Windows 10 KB5001567 Direct Download Links: 64-bit and 32-bit (x86).
APC_INDEX_MISMATCH fix for Windows 10 version 1909, version 1809 and older
For those on older versions of Windows 10, a new optional hotfix update is available for your device too.
If you're still using version 1903/1909, Microsoft says your device will receive Windows 10 KB5001566 to fix an issue that might cause blue screen "APC_INDEX_MISMATCH" when using apps to print to certain printers.
Here's a list of all cumulative updates released to fix the "APC_INDEX_MISMATCH for win32kfull.sys" error:
Windows 10 version 20H2/2004 – KB5001567
Windows 10 version 1909/1903 – KB5001566
Windows 10 version 1809 – KB5001568 (Enterprise & Education editions)
Windows 10 version 1803 – KB5001565 (Enterprise & Education editions)
How to get the fix now
This fix is currently marked "optional", which means it won't be downloaded and installed on your computer automatically, at least not yet. If you want the patch now, you can grab the cumulative update by downloading it manually from Windows Update.
To fix the win32kfull.sys error, Microsoft recommends following these steps:
Open Settings.
Click on 'Check for updates.
Under the optional updates section, click on 'Download and Install' or you can also visit optional updates in the Settings app.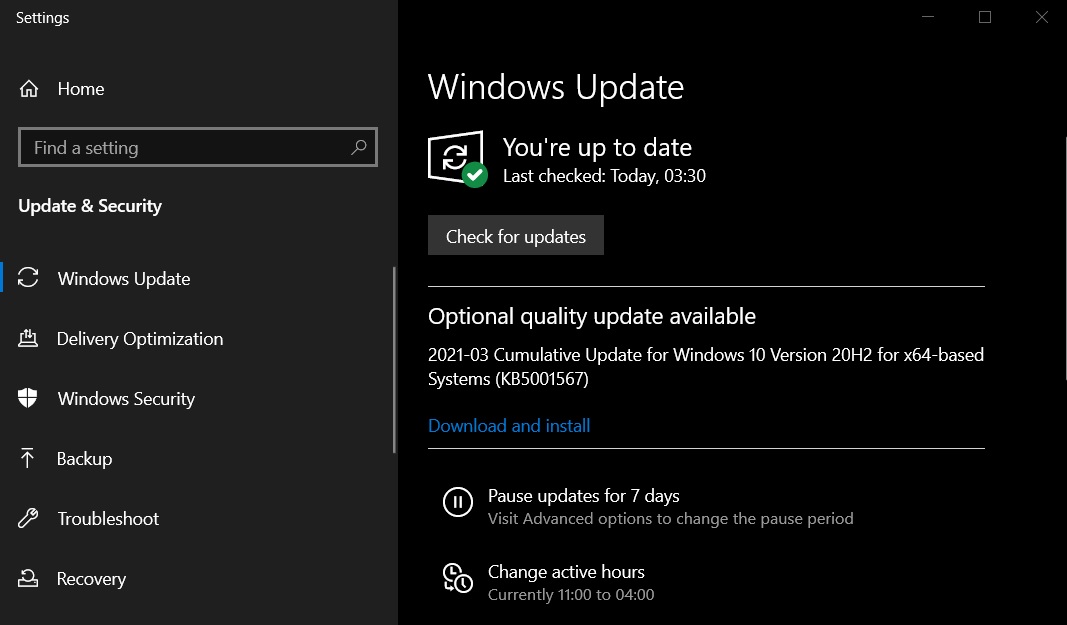 As you can see in the above screenshot, you can apply the hotfix by clicking on the "Download and install" button. Once done, you'll need to reboot the system and your printers will start working again.
The second method to get the cumulative update is by directly downloading it from the Microsoft Update Catalog, where you'll find the download links for 32-bit and 64-bit Windows 10 respectively.
Windows 10 Blue Screens after March 2021 cumulative updates
As we mentioned at the outset, new patches released on March 9 are leading to some users experiencing Blue Screen of Death (BSoD) crashes when they click on the 'print' option in some apps.
If your device is affected, it'll immediately crash with the following error message:
APC_INDEX_MISMATCH for win32kfull.sys
In a statement, Microsoft said that the bug is hitting a "subset of customers" only, but users told us that variety of printers are affected. In user reports, we observed that the bug is hitting printers from Kyocera, Ricoh, and others.
For now, it looks like you can apply the out of the band 'optional update' to address the printing and blue screen bugs.
It's also important to note that Microsoft is planning to include these fixes in April 2021 cumulative updates (Patch Tuesday), which is currently scheduled to launch on April 13.