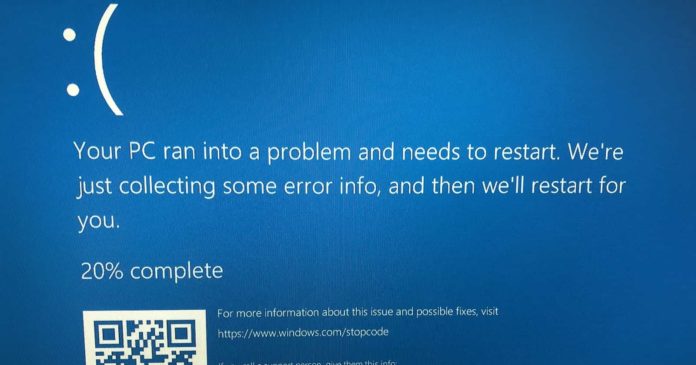 Windows 10 KB5001649 out-of-cycle emergency update is rolling out to enable the mitigation for two critical bugs – blue screens and printing.
It is the second emergency update released this month and it has been released to fix issues with Windows 10's March 2021 updates and the last emergency updates, which were causing stability problems, BSOD, and, in some cases, weird results when printing documents.
According to our tests, the Windows KB5001649 update contains the following fixes:
Fixes Blue Screen of Death caused by March 2021 update.
Fixes an issue where the document might print as solid black/color boxes.
Fixes an issue where elements, logo, barcodes, etc would be missing on the invoice and other documents.
Fixes an issue where table lines might be missing.
Fixes an issue where a printed document will result in a blank page. This also affects software-based printing
After we reported that many users had begun experiencing blue screens and printing problems, Microsoft issued a statement acknowledging the critical bug. Microsoft also offered a temporary workaround, but the workaround couldn't fix the issue for everyone, and another fix was issued in the form of an out-of-band cumulative update.
Incredibly, hotfix also contained printing issues and some folks reported fresh problems, including a bug where Windows won't print documents with all texts, elements, and invoices will only have the company's logo.
With today's update, Microsoft seems to have fixed the blue screen error code "APC_INDEX_MISMATCH" and several printing issues in Windows 10 version 1803 and newer.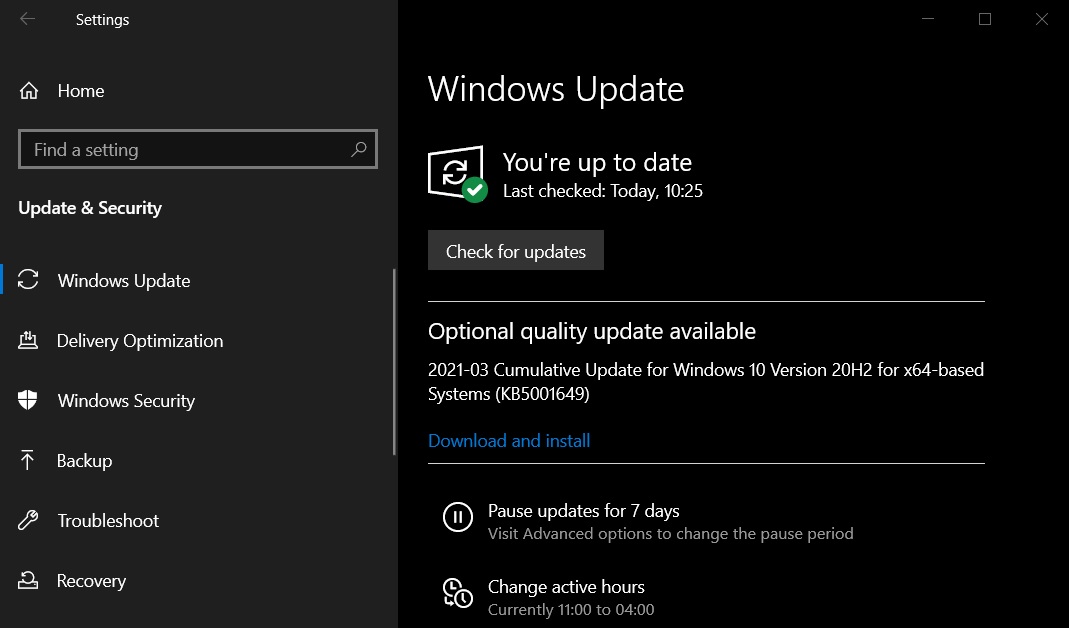 For those on version 20H2/2004, Microsoft is pushing Windows 10 KB5001649. To download this patch, simply check for updates and the following update will appear on your screen:
2021-03 Cumulative Update for Windows 10 Version 20H2 for x64-based Systems (KB5001649)
As you can see in the above screenshot, you need to click on "Download and install" to apply the emergency patch. If you're unable to apply the cumulative update via the Settings app, Microsoft has also published offline installers.
Download links for KB5001649 offline installer
Windows 10 KB5001649 Direct Download Links: 64-bit and 32-bit (x86).
Printing fix for older versions of Windows
In addition to version 20H2 and version 2004, Microsoft has also issued a second hotfix for older versions of the operating system. For version 1909, there's a new patch labelled as Windows 10 KB5001648 and it includes identical fixes.
For those using Windows 10 versions from the year 2019 and 2018, there's a new update available for your device too.
List of March 18 Windows Update updates:
Windows 10 version 20H2/2004 – KB5001649 (Build 19041.870 and Build 19042.870)
Windows 10 version 1909/1903 – KB5001648 (Build 18363.1443)
Windows 10 version 1809 – KB5001638 (Build 17763.1823)
Windows 10 version 1803 – KB5001634 (Build 17134.2090)
Microsoft recommends installing the patch only if you've blue screens and printing problems. If you don't have any such issues, it's safe to skip the additional updates and wait for the April 2021 Patch Tuesday release.
What are the printing issues in the latest update?
Over the weekend, users told us that they cannot print anything properly after applying the latest updates, which includes the last hotfix. For some folks, parts of a printed document would be missing, such as the table or the rows/columns of the table.
For others, documents will print with solid black/colour boxes and the company's logo. Of course, there's another bug where Windows 10 won't print anything, even if you use software-based solutions like "Print to PDF".
It's also possible that black pages will be printed or nothing will happen when using software-based printing.
Important notice: This patch appears to be plagued with installation issues and it might not install on your device. If you really need the update, get it using the offline installers.