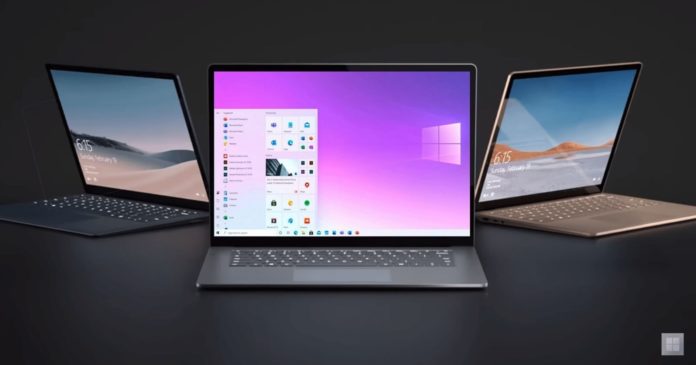 Microsoft's latest patch for Windows 10 printer issues doesn't work properly for everyone, and causes another printing problem, according to user reports. The affected Windows 10 updates are Windows 10 KB5000802 (March patch), Windows 10 KB5001567 (hotfix for BSOD), and other updates released between March 9 and 16.
It was reported last week that Windows 10 March 2021 cumulative updates caused serious problems including "APC_INDEX_MISMATCH" and "win32kfull.sys" blue screens, especially for those using printers.
On March 15, Microsoft published four optional 'emergency' updates – KB5001567, KB5001566, KB5001568 and KB5001565 – to address recent printing and blue screens some users have experienced in version 20H2, version 2004, version 1909, and older.
New printing issues after KB5000802, KB5001567, KB5000808, KB5001568 and other updates
According to user reports, the hotfix for Windows 10 also causes working printers and software-based printing to break.
"We had no BSOD issues, but when printing photos only part of these appear on paper, also, invoices are printed, but without graphics. We also have the problem with all Dymo printers, which print blank labels. This KB5001567 patch does not solve these two (for us major) printing problems (running Windows 10 20.04, printing to PDF, HP and Dymo)," one user told us.
"I assume this has fixed some BSOD issues, but I hadn't seen any of those. What I've seen tons of is "can't print at all" or "can only print the first page of a multi-page doc" or "printing is missing half the page" etc. And none of those issues appears to be fixed by this out of band update," another user confirmed the problem.
Incredibly, this is the same issue many people experienced last year after they installed June 2020 cumulative updates, which was supposed to address performance issues.
Unexpected results when printing from some apps on Windows 10
In an update to one of the support documents, Microsoft has confirmed that elements of documents might print as solid black after recent cumulative updates.
The colours, logos, and tables lines will be missing in the printed documents as well.
Here's a complete list of all affected cumulative updates:
Version 20H2/2004 — KB5000802 (March security update)
Version 1909 — KB5000808 (March security update)
Version 1809 — KB5000822 (March security update)
Version 1803 — KB5000809 (March security update)
Version 20H2/2004 – KB5001567 (hotfix for BSOD)
Version 1909/1903 – KB5001566 (hotfix for BSOD)
Version 1809 – KB5001568 (hotfix for BSOD)
Version 1803 – KB5001565 (hotfix for BSOD)
In some cases, Windows 10 March 2021 update also causes a blank page or label when printing from some apps.
Microsoft is currently investigating the second printing problem and it plans to issue another fix in the coming week.