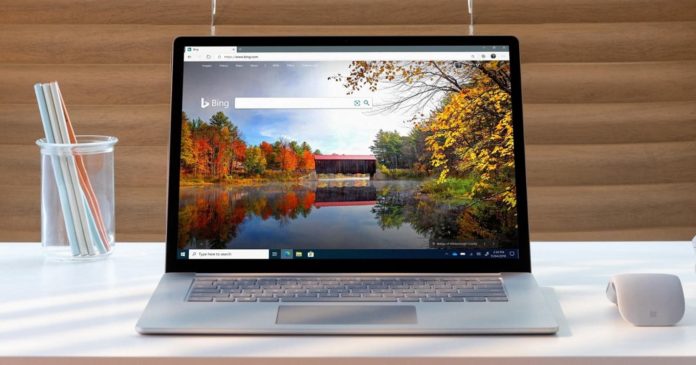 Since the disconnection of Internet Explorer and Microsoft's bad handling of Edge browser (originally known as Spartan), Microsoft browser market share has decreased significantly as users switched to other browsers like Google Chrome and Firefox.
After Microsoft failed to galvanize interest in its Edge browser, the company retooled Edge to be a Chromium-based browser, an open-source code that powers Chrome, Vivaldi and other browsers.
Microsoft Edge seems to have benefited from the Chromium and cross-platform approach, according to independent market share report and a new job listing from the company.
While Chrome is still the most popular web browser today, sitting comfortably at 65% + market share, Microsoft says Edge is growing in popularity.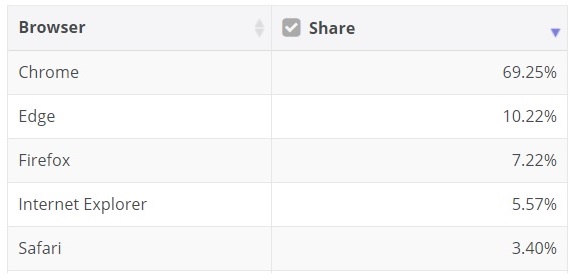 Microsoft recently made an interesting claim about Edge usage. According to the company, Edge now has more than 600 million users, thanks to the general availability on Windows, macOS, Android, iOS, macOS, and now Linux.
"With the general availability, Edge has already reached 600 million customers and is taking a fresh approach to browsing," Microsoft noted in a job listing for Principal Software Engineer role in India.

The rise in Edge's market share is mainly due to quality improvements and Microsoft's aggressive marketing strategy. For those unaware, Windows 10's OOBE (out of the box experience) screen now also comes with a full-screen recommendation for Edge browser.
Microsoft Edge quality improvements
Over the past few months, more users have grown to like Microsoft Edge, thanks to its use of Chromium, which gives Edge the same feature set as Chrome. Unlike Chrome, Microsoft Edge is faster and has a snappy scrolling experience.
In addition to improved performance, Edge also includes a solid number of features – Collections, Vertical Tabs, Smart Copy, Sidebar search, Favorites, Reading List, a new history page, customizable New Tab Page, and built-in tracking protection.
Microsoft Edge currently stands just fine on its own as a solid browser alternative to Chrome and the browser has almost doubled its market share despite being only a year out of beta.