In production builds, Microsoft is A/B testing a new 'feature' that is designed to nag users with fullscreen window-less Microsoft Edge recommendations in the OOBE screen.
The nag will appear when users set up their PC, sign in to their system after applying updates, or when they click on a new ad banner within the Settings.
With Windows 10 October 2020 Update, Microsoft has finally ditched the legacy Edge browser that launched alongside Windows 10 in 2015. Microsoft Edge has been updated to the same code that fuels Google Chrome and Microsoft is again pushing recommendation banners for its Chromium-based Edge within the OS.
Microsoft is trying to convince users of rival browsers who are visiting Windows Settings of the benefits of trying the Chromium Edge. In the Settings app, there's a new banner that appears to be rolling out to non-Insiders.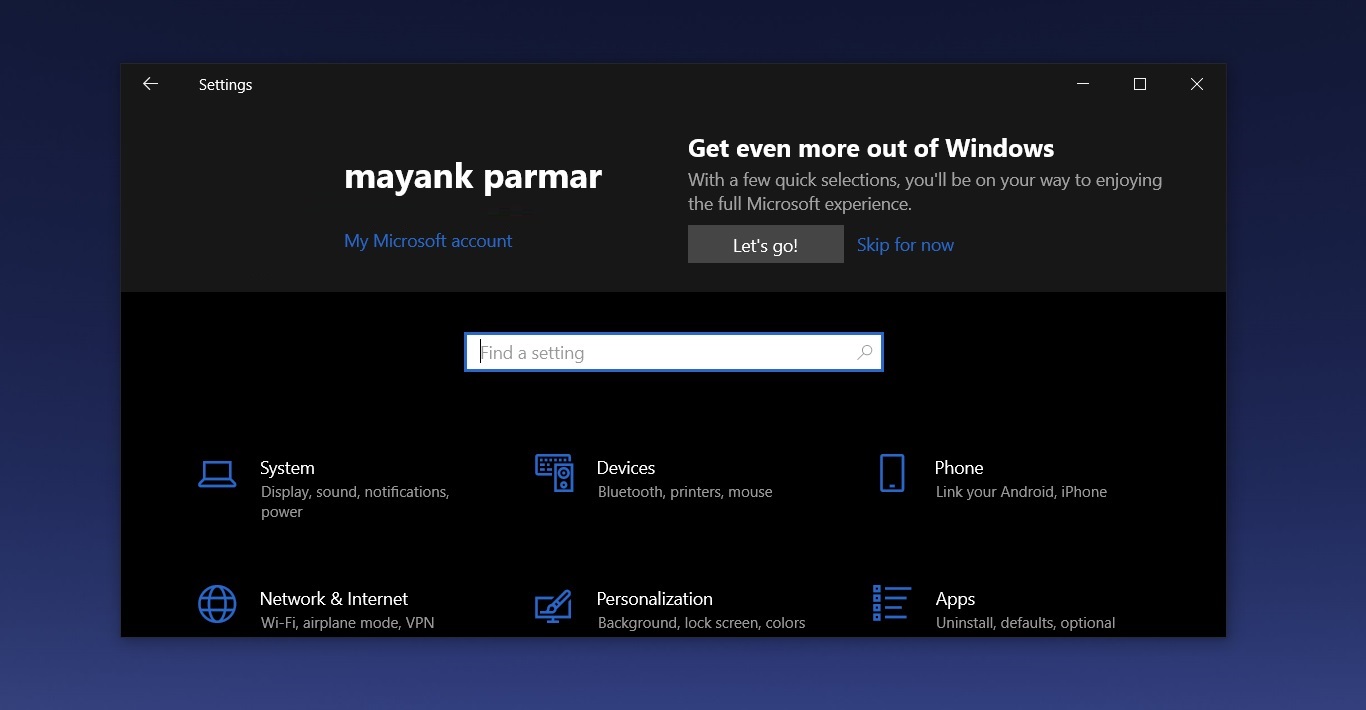 As you can see in the above screenshot, the advert appears across the top of the Settings app window, just above the settings options. The banner states that you can "get even more out of Windows" and it surprisingly launches the OOBE (out of the box experience) screen.
The ad/recommendation we saw noted: "With a few quick selections, you'll be on your way to enjoying full Microsoft experience". The "Let's go" button opens the full-screen window-less OOBE screen.
In the OOBE screen, there's a new page titled "Use recommended browser settings" that advises users to restore the Microsoft Edge and pin the browser to the desktop and taskbar.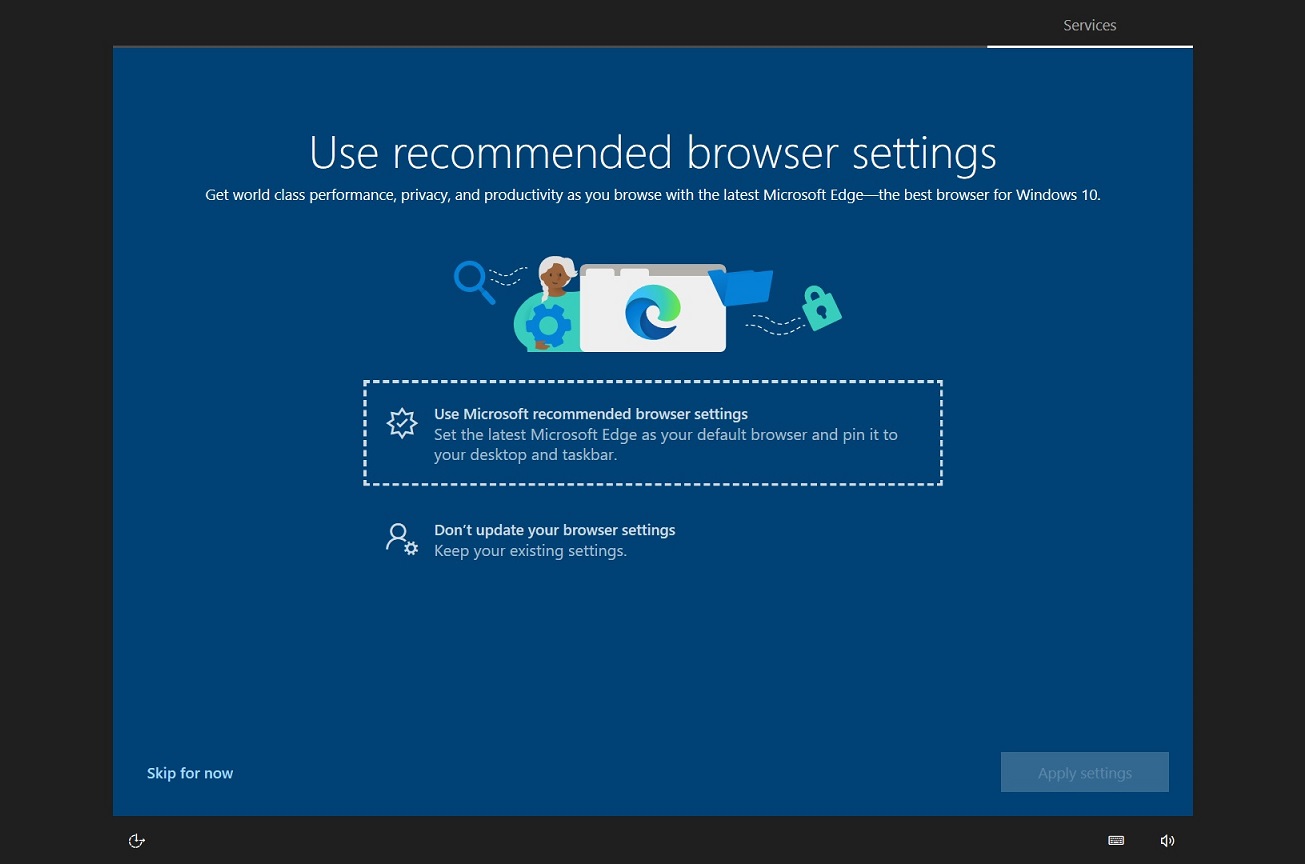 Clicking the "Use Microsoft recommended browser settings" will set Edge as your default browser and pin it to the taskbar/desktop.
This ad appeared only when our devices were set to use Google Chrome and Firefox as the default web browser.
The user can easily close the advert by clicking the second option "Don't update your browser settings". If you try to skip the setup, the pop-up will appear again in future.
Unfortunately, you cannot permanently disable these recommendations in Windows 10.
It's worth noting that Microsoft's rival Google is also aggressively pushing Chrome to users accessing Google Search, Gmail, Google Drive, Chrome Store, and other services via Microsoft Edge.