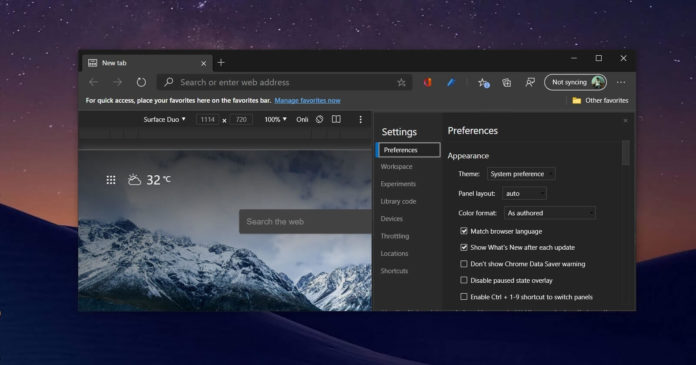 While Google Chrome has been steadily gaining users even after Microsoft killed off legacy Edge for the open-source Chrome platform, October 2020 actually saw the browser lose market share, while Microsoft Edge saw a significant surge in users.
This report is based on the latest data from NetMarketShare, a company that keeps track of what people on the internet are using to view their favourite websites.
Remember that NetMarketShare records devices that access certain sites, but the sample size is pretty huge and it gives us a decent idea of a browser's market share.
The October 2020 market share report seems like it's bad news for Google. According to the latest numbers, Microsoft Edge now has a 10.22% market share when it comes to the desktop market.
The market share of Microsoft Edge went from 8.84% in September to 10.22% in October.
This is a huge leap over the Q4 2019 stats, which was just 5.60%, so this is an impressive 4.62% increase year-over-year.
Google Chrome still enjoys a hefty lead over Microsoft Edge, but Google surely can't be too please with those numbers. According to the report, Chrome share dropped from 69.94% to 69.25% and Firefox increased to 7.22% from 7.19%.

Google enjoys the browser market share because it has dominance over the internet. For example, all Android phones come pre-installed with Chrome and Google search results also encourage users to use Chrome for "security, performance, and privacy".
Earlier this year, it was reported widely that Google was attempting to scare Edge when they visited Chrome Web Store. Edge users visiting Chrome Web Store were shown a warning message stating that Chrome is the recommended browser to use extensions securely and the message only targeted Edge.
It's also worth noting that Chromium Edge now comes pre-installed with Windows 10 October 2020 Update or newer and there's a new taskbar ad that encourages people to try Edge.
The advertisements/recommendations in Windows 10 and other Microsoft services will also help Edge gain more users in the coming months.