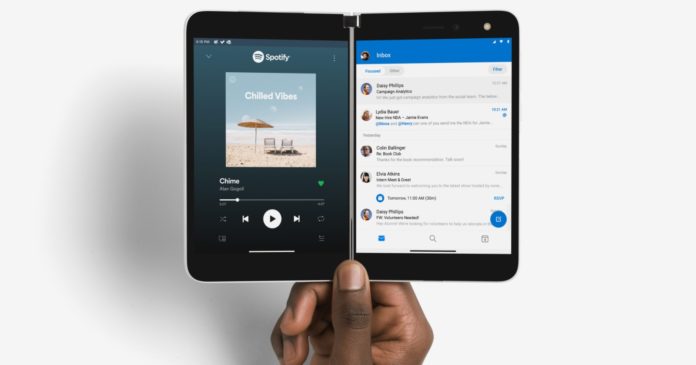 Microsoft's innovative Surface Duo brings a ton to the table, but it currently comes in only one color variant.
To give the look some new life, Microsoft is finally considering a new black color variant in the not-too-distant future and the new Surface Duo might debut early next year when the tech giant is expected to expand the dual-screen phone to more markets.
Last week, reliable sources informed us that Surface Duo is being prepared for the international launch in early 2021. Microsoft is already in touch with mobile carriers in the United Kingdom to sell the revolutionary mobile device to more customers.
As we discussed in our older articles, Microsoft's Surface Duo is impressive in the looks department. It comes with glass and thin design, and it certainly looks premium, but it's only available in one color. That's a real shame, considering the Lumia-branded phones were offered in numerous color options.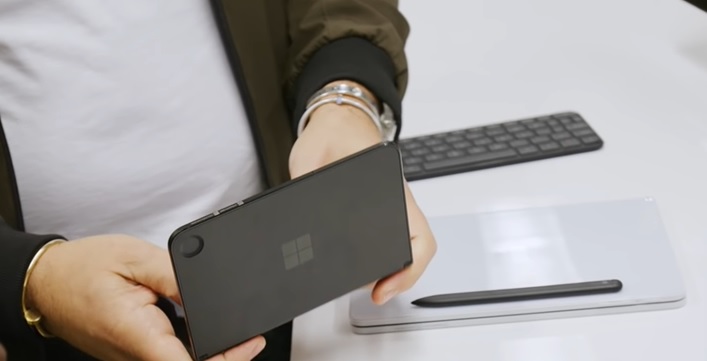 Luckily, a new rumour suggests that a black color option for the Surface Duo may be in the pipeline. We just don't know the release date yet, but the only thing we do know is that, apparently, Microsoft could announce the black variant for the United States and the international market.
Remember that the plans are subject to change and Microsoft could cancel the black Surface Duo to focus on the next-gen hardware.
With Surface Duo, you'll get two 5.6-inch PixelSense Fusion displays that become one large 8.1-inch display when the phone is unfolded. The Duo also includes a 360-degree hinge that will allow you to use the phone in multiple form factors, such as tablet mode, book mode, and laptop.
Surface Duo includes Snapdragon 855 chipset, 6GB of RAM, with either 128GB or 256GB of storage. You'll also get a 3,577mAh battery that is spread under the two displays.