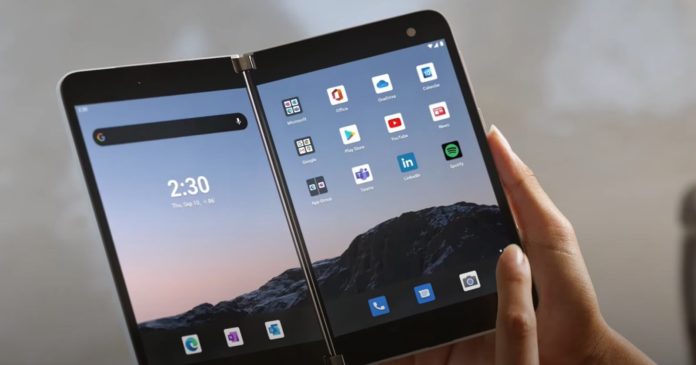 Surface Duo was launched in August and Microsoft is finally planning to bring the Surface Duo to markets outside the United States early next year.
Surface Duo has already received certifications in Japan (Asia), UK (Europe), and Canada. However, Microsoft decided to push back the launch of its revolutionary device outside the United States until early 2021.
According to the sources familiar with the development, Surface Duo is still on track to launch in Europe and Microsoft is already in touch with mobile carriers in the United Kingdom.
While the Surface Duo has received certification in Japan, it remains unclear if are any plans to bring the device to Japan or other markets in Asia early next year. For now, it's likely that Surface Duo will at least launch in Europe by early 2021 and Microsoft will consider expansion plans if the product meets internal expectations.
Surface Duo has impressed the consumers in the United States with its robust dual-screen design, hinge, and impressive multitasking experience. However, some users reported hardware issues including hinge and charging port issues.
Surface Duo is Microsoft's first Android phone with two 5.6-inch screens that combine into one larger 8.1-inch display. Microsoft is using PixelSense Fusion display with Corning Gorilla Glass protection and it's all held together by a hinge, which is being deemed as "revolutionary 360-degree hinge".
Unlike Samsung's first or second-generation Galaxy Fold, Surface Duo is only 4.8mm thick in its unfolded form and it's one of the "the thinnest mobile devices on the market," which makes it the best-looking foldable that a tech giant has produced to date.
When it's folded or in your pocket, Surface Duo is roughly 9.6mm thick.
Surface Duo ships with Android 10 and Android 11 update is also being prepared, but it's unclear when it will begin rolling out to consumers.