Microsoft Teams for Windows 10 and macOS is getting a new update that will give users greater control over conversations.
Microsoft Teams currently allows staff and users to communicate from anywhere – via text, voice or video conference. Both free and paid version of Microsoft Teams allows users to communicate via chat, but the desktop app is currently lacking support for 'pinned posts'.
Microsoft is now rolling out a new feature that will allow users to pin any message in a channel. A pinned message will be visible to all members of the organization in the channel and it can be unpinned anytime. Microsoft is also allowing users to pin videos or even GIFs as long as they're in the channel chatbox.
In addition, Microsoft is finally rolling out the new pre-join meeting experience for Teams meetings. The new pre-join UI will allow you to easily configure your audio, video, and device before entering the meeting.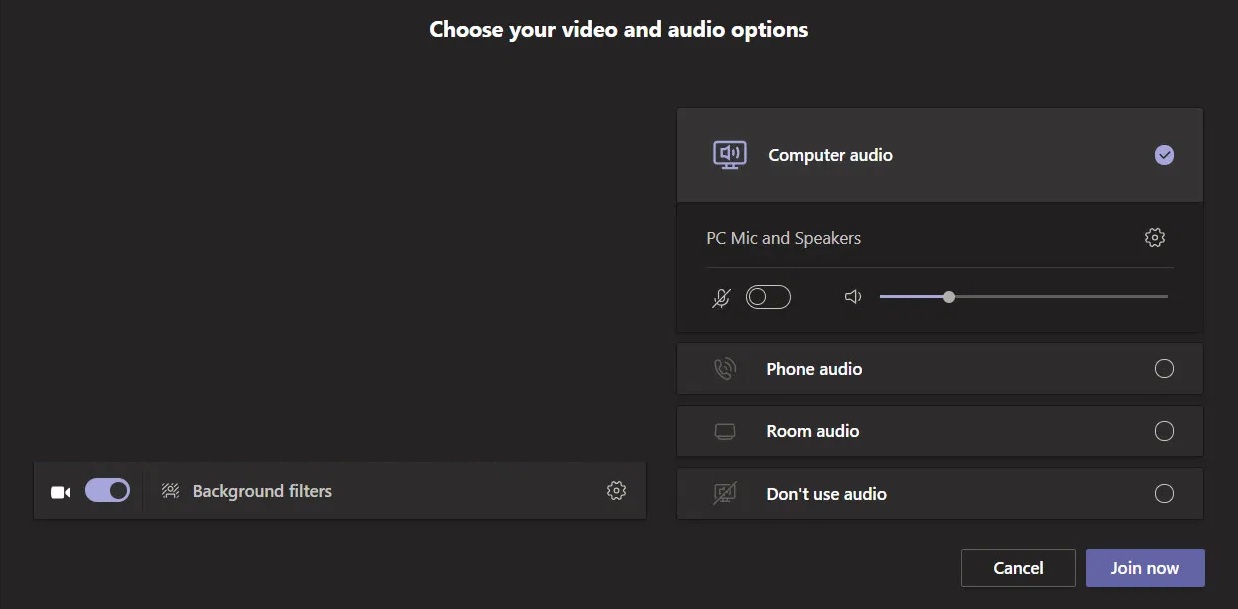 In the new experience, you'll be able to verify your audio and video devices before entering the meeting. This will help you prevent situations like your hardware not working properly in a live meeting. Of course, you can always change the settings after joining the meeting.
Other features including 'Polls for Teams' is also rolling out to users. Polls integration will organizers to conduct more engaging and productive meetings, and you'll be able to manage all your polls under a tab in the Teams meeting.
Early next year, Microsoft will finally allow you to save your meeting recordings to your OneDrive personal accounts. In addition, the tech giant plans to introduce new automatic retention labels and the ability to save meetings to SharePoint.
Later this, Microsoft will also enable support for multiple accounts in Teams for your personal accounts.