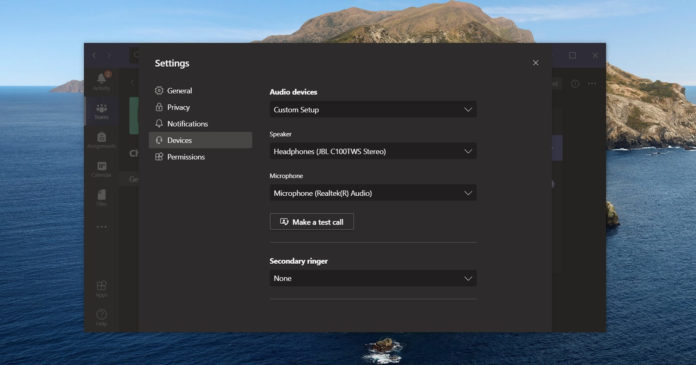 Microsoft Teams is finally getting a new feature that will help you gather feedback from participants and improve engagement in a meeting or online class. The feature is called "Polls" and it's getting a significant update in the latest Microsoft Teams version for Windows 10.
After the update, Microsoft Teams will allow you to create multiple-choice or single-answer polls and draft polls before you join a meeting.
Microsoft Teams has always supported polls integration via Microsoft Forms and today's update is making it easier for the users to create polls. If you create a poll during the meeting, Microsoft Teams will automatically alert all attendees with pop-up notifications when the poll is live.
Attendees will be able to vote, participate in quiz competition, and send feedback using the poll created by the organizer. Users can also skip the poll during the live meeting and cast their vote after the meeting has ended by the organizer. Depending on the user behaviour, you can customize the polls experience to create engaging meeting environment.
Organizers can view the results of the poll by heading to the meeting tab and export them to Microsoft Excel as well.
If you'd like to view the results in future again, simply head to the meeting tab and browse the polls screen, and you can then view the polls from past meetings.
In addition, Microsoft appears to be rolling out another update that will improve the meeting experience for guests or those who joined via a meeting link. After the update, users who joined via a meeting link will be able to access chats, files, etc when the meeting has ended.
Microsoft has also promised support for multiple personal accounts in Teams, noise-cancellation, praise badges, new together mode scenes, and more. These new features will begin rolling out in the coming weeks.