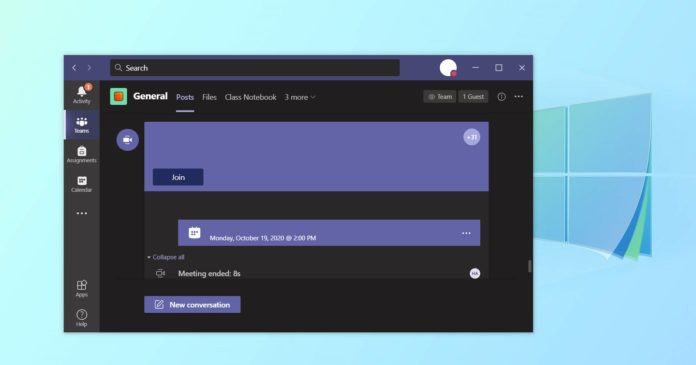 Microsoft Teams collaboration platform is braced for another update on Windows 10 and macOS that could deliver new useful additions for users that attend calls frequently.
According to the roadmap, Microsoft is working on a new feature that will allow SharePoint users to integrate Teams, so they can easily access the news, documents, group activity and more. In Teams, you can open "Add a Team" flow option and choose the SharePoint content as a tab.
Microsoft is working another new feature that will allow you to include your computer's sound when you share the desktop or an app window on macOS. This feature has always been available on Windows, and it's finally coming to macOS. It will allow you to share a video and its voice seamlessly with other users.
Another feature is "Meeting moderation". This will allow meeting organizers to instantly turn off chat, moderate the comments, and turn it on again.
In December, Microsoft says it will also begin rolling out a new calling experience that will show your contacts, voicemail, and call history together. This will allow you to join a call in future again or call back with a single click.
For your Microsoft Teams Breakout Room, Microsoft will allow the attendees to manage the meeting using Cortana, voice assistance.
Microsoft is also planning to multi-window experiences by allowing users to quickly access the meetings and calls from separate windows. The feature is already available for users and Microsoft is now making it faster and better with backend tweaks.
Last week, Microsoft also started rolling new controls for the "Presence Status" feature.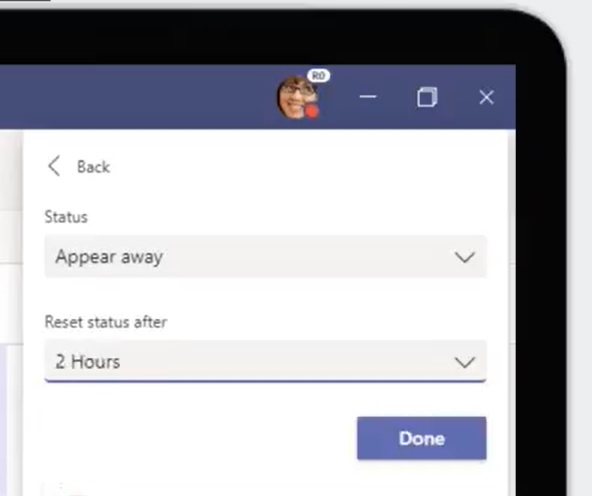 After the update, Microsoft Teams will allow Windows 10 users to specify a period of time for a particular status. For example, you can set your Teams status to "Offline" or "Away" for 30 minutes, one hour, two hours, one day, or one week. You can also use the 'Custom' option to set your status for a week and beyond.
It's also worth noting that the new noise suppression feature for distraction-free calls is also rolling out to users and you can enable it from the Settings menu.