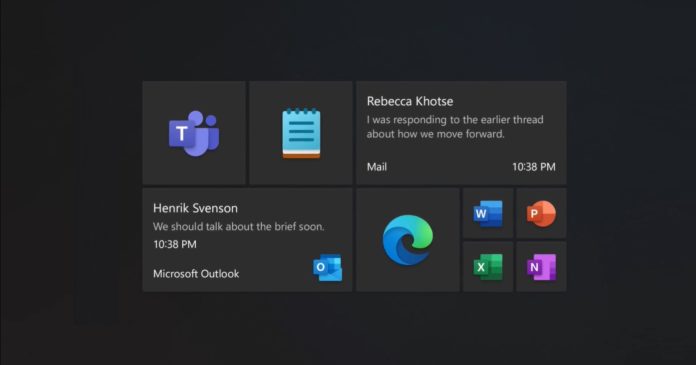 Windows 10 will be returning to a look from the Windows 7, Vista and XP era as Microsoft is planning to embrace rounded corners for top-level windows.
Up until metro UI-based Windows 8, Microsoft has been using aero effect and rounded corners across all app windows. However, the approach changed after Windows 8 was released with sharp corners and live tiles.
According to a new clarification issued by Microsoft on Github, Windows 10's highly-anticipated WinUI will also bring rounded corners to top-level windows and pop-ups of apps, but implementation will be up to the app developers.
This means you can expect app windows with rounded corners, similar to the default layout that we had on Windows.
As you can see in the mockup screenshot of Teams desktop app below, Microsoft is clearly replacing the sharp edges that served as the foundation of Windows 8's Metro UI.
This restyled UI is part of the Fluent Design makeover, as the company itself confirmed in its GitHub project.
Rounded corners are supposed to go live in the second half of 2021, but as it typically happens when major changes are released, Microsoft will first allow testers in the Windows Insider program to try the new UI before others.

If we're lucky and Microsoft sticks to its own internal schedule, we might get a glimpse of Windows 10's new UI in the preview builds by Spring 2021 (Q3-Q5).
The other big aesthetic changes are coming to Windows 10 app icons. Earlier this year, Microsoft introduced a new standard icon shape that looks a lot more colourful and curved.
The design language is still Fluent Design, but it's constantly evolving and it now puts emphasis on shadows and round edges.
It's also worth noting that new rounded corners design is already a part of key Windows 10 apps including Calculator, Alarms & Clock, Calendar, and even Windows Terminal. In fact, new rounded corners design is actively used in the new Chromium-based Edge browser.