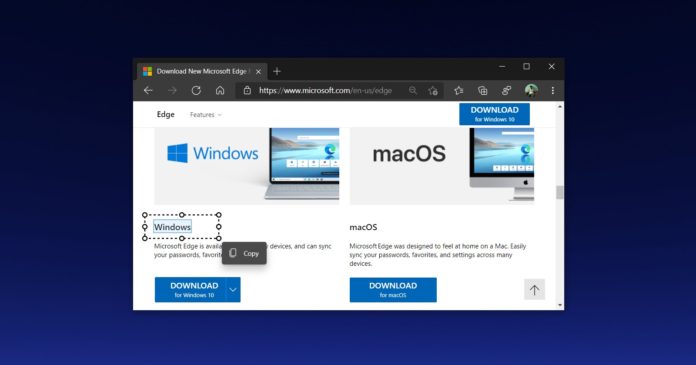 Microsoft is now testing a new feature called "Smart Copy" in Chromium Edge to change the way copy and paste works in documents, emails, etc.
At its annual briefing earlier this year, Microsoft announced its future plans for the Chromium-based Edge browser. Microsoft said that it's working on Vertical Tabs (a feature that switches horizontal tabs along the top of the browser to vertical ones), Smart Copy, and a new copy and paste experience that will convert links to plain text.
Unlike the new copy and paste experience introduced in Microsoft Edge last week, this new Smart Copy feature will allow you to copy a chunk of a web page and paste it into Windows apps without losing any of the formating.
With Smart Copy feature, you can copy a section of the web page to your clipboard and paste it in Microsoft Word, OneNote or other apps without losing any of the formatting.
For example, you can copy a long table from a webpage and paste it in your Word document without breaking the format of the table. You can also copy images, texts, links and then paste it all together in the document without a single change to the format or order.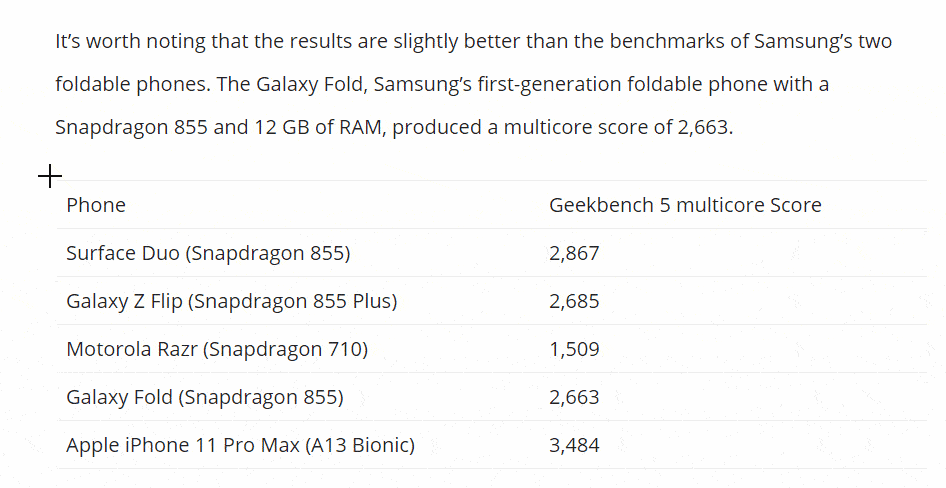 The Smart Copy feature is now available in Microsoft Edge Canary and you should be able to access it using the keyboard shortcut: Ctrl+Shift+X.
It's no secret that Microsoft is very excited about these new features in Chromium Edge and the tech giant is also rolling out other improvements to users. For example, Microsoft has now enabled support for Web Capture feature in Edge Stable to help you capture full-page screenshots and then take notes if you're researching anything online.
Edge's Web Capture is more ephemeral than extensions or screenshot tool in Dev Tools, and users will be able to share the screenshots with others too.