An interesting visual change called 'Vertical tabs' is coming to Microsoft Edge (Chromium) later this year. As the name suggests, Microsoft Edge's vertical tab feature will allow you to set all of your tabs to the left side of the screen, although it's not yet clear if you'll be allowed to choose the screen location manually.
In late May, Microsoft promised that this feature will arrive in Insider Channels (Canary, Dev, Beta) within the next few months.
Now, Microsoft has started adding support for vertical tabs in Edge Canary, but it appears that the feature is yet not available for everyone. As you can see in the screenshot below, the vertical tabs support seems ideal for laptops and desktops with a 16:9 display or those who open a lot of tabs at the same time.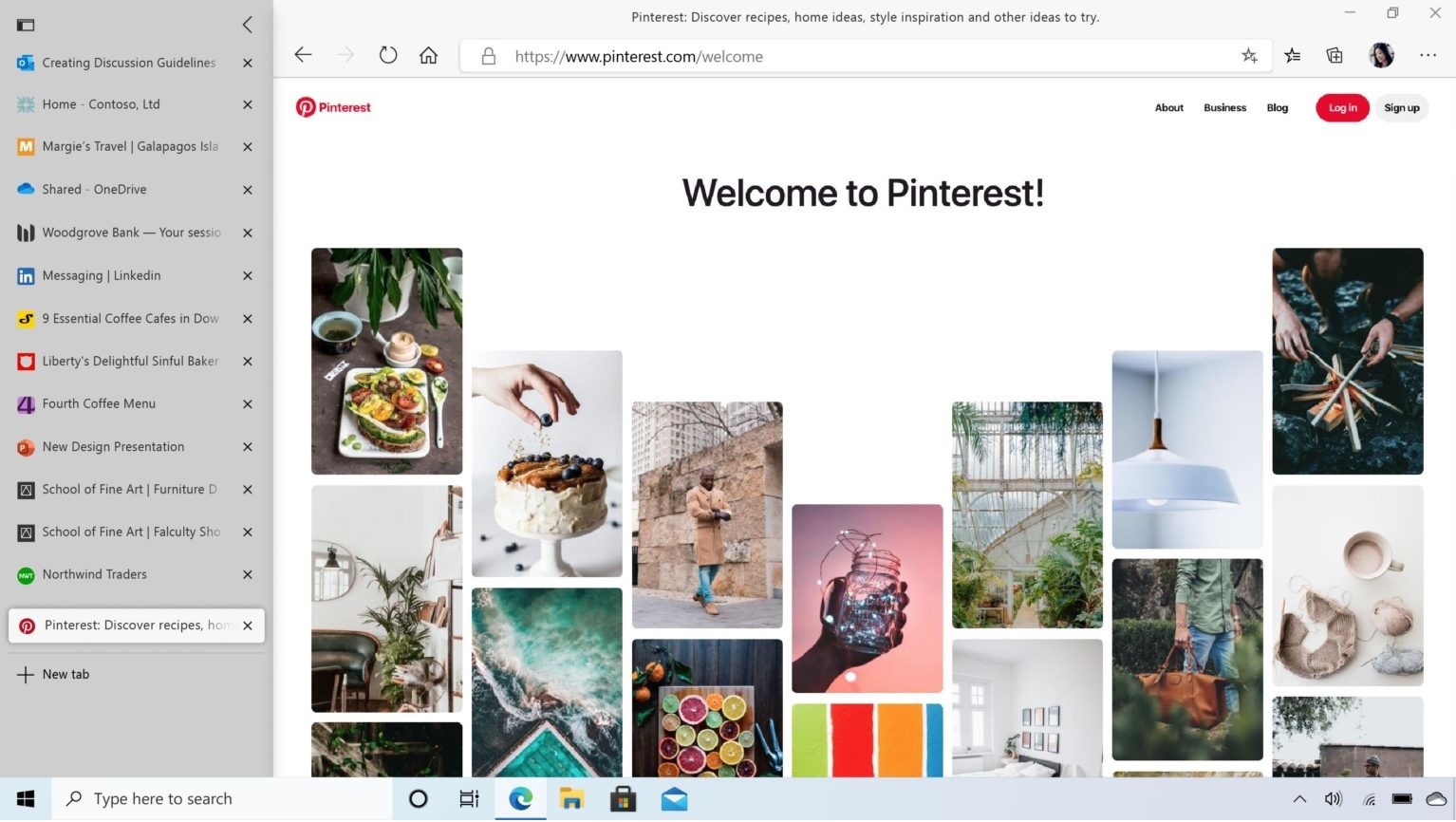 You can scroll through a list of tabs and see the name and as well as the favicon of each open tabs. In addition, you can easily switch between the vertical and traditional tab layout with one tap.
For now, it appears that built-in vertical tabs support will remain exclusive to Microsoft Edge. Rather than vertical tabs, Google's solution for organizing tabs comes in the form of "Tab Groups", which are already available for everyone.
It's worth noting that add-ons for browsers like Firefox or Chrome have also offered users the ability to use vertical tabs, but Microsoft's solution appears to be better and faster.
Google Chrome themes
After a new update to Microsoft Edge Dev, you can now install Google Chrome themes natively in the browser. Previously, installing Chrome themes in Edge was possible only after enabling a flag in the browser.
At the moment, native support for Chrome themes is only available for Microsoft Edge Dev and Canary.
Other features that Microsoft teased are Smart Copy, Give with Bing, advanced PDF reader, and general improvements.