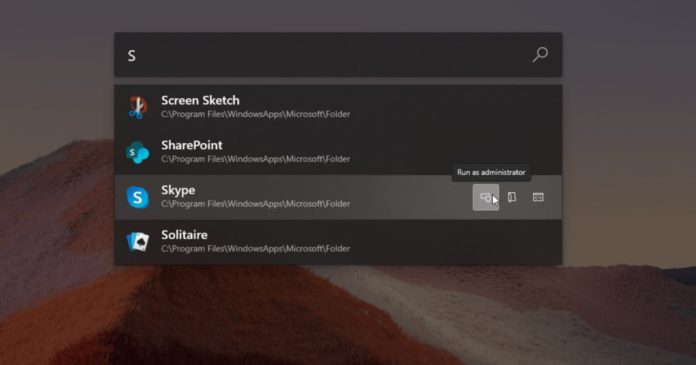 Microsoft is considering a new update for its PowerToys tool to introduce a range of new features and further expand customization options on Windows 10.
According to the roadmap, Microsoft is currently considering a new screen recording tool, Always on Top mode, custom font rendering feature, a brand-new Color Picker, and more for Windows 10 PowerToys tool.
Windows 10 has a screen recording tool and it's built into the Game Bar. While the Game Bar based Recorder works great, it's not a perfect replacement for a screen recording tool.
Microsoft appears to be working on an amazingly useful tool called Screen/GIF recorder and it's currently part of the PowerToys project. This new feature will allow you to record your screen, and you'll be able to save it as an animated GIF or video file.

The new screen recording tool will be offered outside the Game Bar and it will use Windows 10's built-in screen snipping APIs. Microsoft is currently planning to enable support for text overlays on videos, keystrokes and cursor recording, and more.
Always on Top
Microsoft also appears to be considering a new feature called "Always on Top" mode that will allow you to keep your favorite app's window floating over any other window.
Currently, Microsoft or Windows doesn't offer a built-in way to enable Always on Top mode for any app.
In future, users will be able to use PowerToys to enable Always on Top mode for their apps and this will allow the app to hover over other app windows, without disappearing.
Font rendering settings
PowerToys will get another interesting feature called "Font rendering settings".
Microsoft plans to offer a greater pool of settings to customize the font rendering system with features like smoothing mode, which could be useful if you have a computer or laptop with high-resolution.
Color Picker 2
PowerToys already comes with a Color Picker (a free tool to identify the value of any color on your screen) and it's finally getting better next year.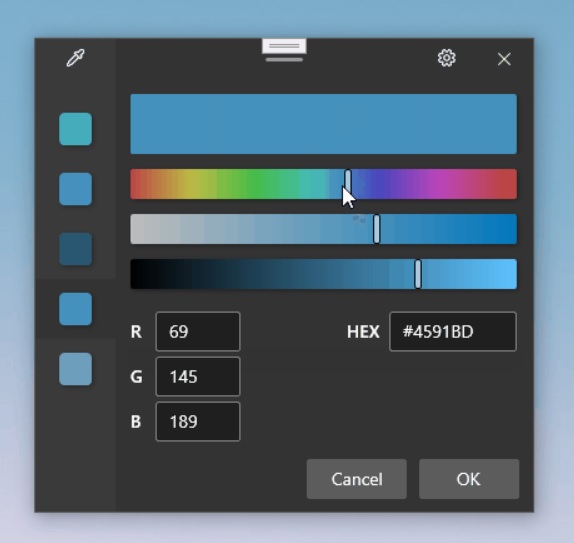 Color Picker 2 will align with Windows 10X's interface, Fluent Design, and it will also you to easily identify colors on your sreeen.
Quick Terminate app
Another utility could be 'Quick Terminate'. This feature will allow you to terminate the app and its background processes with one tap. Currently, you need to go through the long list of active processes in Task Manager to find and nuke a particular app process.
Quick Terminate will allow you to terminate the app and its processes with a keyboard shortcut.
Cursor finder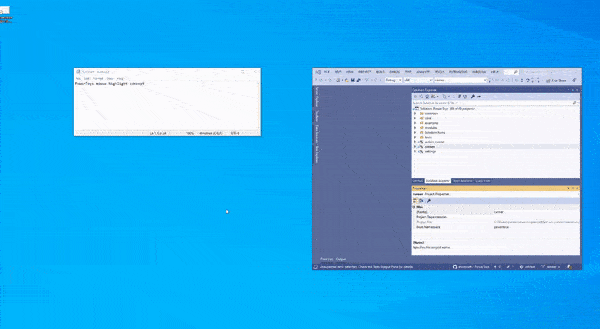 Microsoft also appears to be working on a new Cursor Finder that will be activated when you press a keyboard shortcut.
Paste as plain text
When you copy content from a website and paste it in your email or Windows apps such as Word, you'll often find that it keeps its original special formating.
Some apps allow users to paste as plain text using 'Ctrl+Shift+V' keyboard, and it looks like PowerToys will bring this capability to all apps on Windows 10.
There is no definitive release date for the next PowerToys update, but these features are expected to land sometime next year.