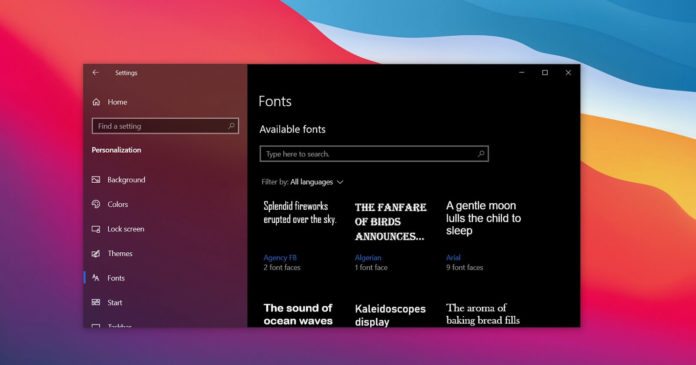 After recent Windows 10 updates, managing fonts in Windows is a straightforward process as you can now use the new font management options in the Settings app, but there's always room for improvements.
Microsoft appears to be working on more feature-rich font manager and it could come next year via PowerToys. For those unaware, PowerToys is an open-source app created by a small group of talented developers at Microsoft and it gives users access to utilities in one go.
With PowerToys, you can obtain six-digit hexadecimal codes for colors using keyboard shortcut key combo Windows key + Shift + C. Similarly, you can use it to create windows layouts for multiple monitor setup and remap keyboard keys or change default shortcuts.
The next feature could be a new font rendering system and it could arrive next year, according to a new update posted in the roadmap of PowerToys. Microsoft says Windows is already great at supporting a vast amount of hardware, but this new feature could be useful for those who want their fonts to render differently.
With Windows 10's upcoming font rendering system, Microsoft will help users customize the font appearance and those with higher resolution screens are going to like it.
If this feature is released, users will be able to change the default text rendering and force symmetric smoothing. For example, the letters will be smoothed and look sleek in large sizes, but the end result ultimately depends on how Microsoft will design the new text rendering options.
Color Picker is getting better
In addition, Microsoft is working on Color Picker v2 that will use Fluent Design including drop shadows for better contrast. It will also respect user theme and accent preference, thanks to the new theme aware API.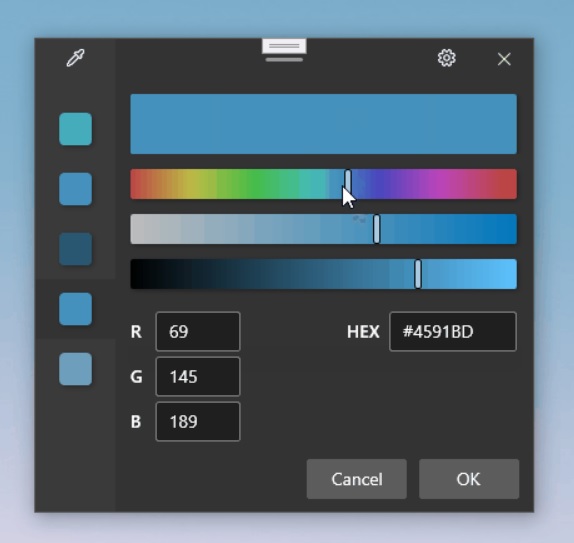 The new Color Picker will now allow users to pick a different shade of color with a single tap on the smaller rectangles, as shown in the above screenshot.
The new font rendering system, Color Picker and macOS-like cursor finder will be released next year with big PowerToys update.