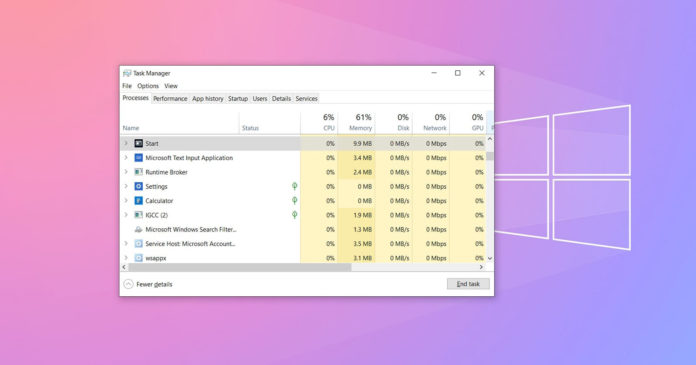 Windows 10 could be getting a new way to terminate app processes without opening Task Manager. The idea is a simplified version of Task Manager that will allow users to kill app processes or programs which are hogging too much memory.
Windows 10 currently lets you right-click on the taskbar icons and select the 'Close window' option displayed at the bottom of the menu to close an app, but it doesn't kill the app process completely.
If you want to terminate the app and its background processes, you still need to open Windows 10's Task Manager or Xbox Game Bar's Resources widgets where you have to locate the process and terminate it there.
The PowerToys team at Microsoft is now considering a new feature called "Quick Terminate" app that will allow users to end the process of the program using a 'Terminate' window or keyboard shortcut.
In other words, you can soon access a special menu or use a keyboard shortcut to select 'terminate' option to kill the program (if it isn't not working – just like you can already do with Task Manager). This feature, if implemented, will kill the process immediately without waiting for additional user interaction.
It'll be similar to Task Manager or open-source tools in terms of core functionality, but it would be easily accessible. Plus, you don't have to go through the long list of running processes to kill a particular app.
According to the roadmap, Windows 10's upcoming Quick Terminate app will be included in an update that will ship sometime next year.
Due to limited resources, Microsoft is currently focusing on bug fixes and performance improvements for the PowerToys. Advanced features like the Quick Terminate app and macOS-like cursor finder will be released next year.
It's also worth noting that Microsoft is said to be working on another feature called "App Manager" that will give a breakdown of running processes on your PC and allow you to force an app to close.