Microsoft is looking to give the interface of the Start Menu, Action Center, and legacy File Explorer a major UI overhaul. This report is based on references found within Windows 10 preview builds, internal documentation, and industry sources.
If you've been following the development of Windows for the last few years, you'll have noticed a shift in the company's design approach. Beginning with Windows 8, Microsoft introduced the "Metro Design" and it was also brought to other Microsoft services, and the metro feel has evolved into Fluent Design.
Based on references found in internal documents, the next stage in the evolution of Windows 10 is an update to the existing design language – Fluent Design.
The Fluent Design is not getting a complete overhaul, but Microsoft appears to be working on the next iteration of it and the improvements are also coming to Windows 10.
Windows 10 Start Menu, Action Center, and even File Explorer will receive an updated user interface. We don't know if the tech giant is working on a modern File Explorer, but the tech giant is mulling a new UI for the legacy File Explorer.
You can expect improvements to the context menus, hamburger menu, app bar, taskbar, and other UI areas.
Microsoft is also hoping to straighten up various user interface inconsistencies that can appear throughout the core areas of the operating system.
In addition, Windows 10 Fluent Design update may be more concerned with the animation and transitioning between the shells. It's also believed that Windows 10 may leverage WinUI 3.0, Fluent Design, rounded corners, amongst others.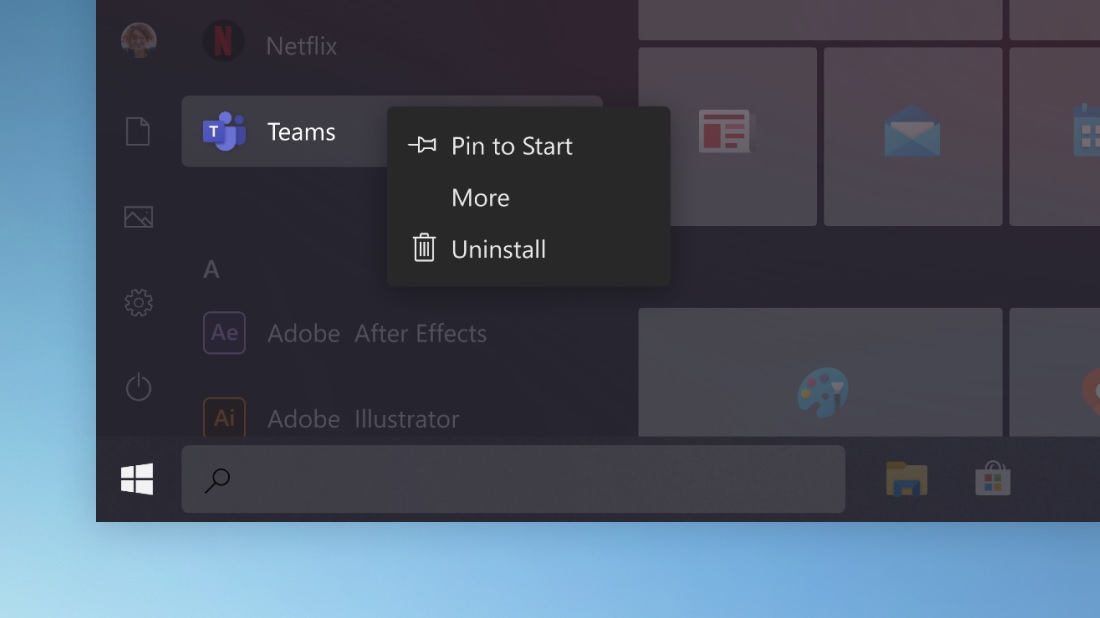 Windows 10 UI overhaul project is headed by Surface head Panos Panay and it's unlikely to arrive before the holiday season of 2021. The project has been in development over at Microsoft for a few months, and the work has only started, which means the updated user interface will arrive in Windows 10's fall 2021 update.
Of course, Insiders will see it after the summer of 2021.
Fluent Design evolution
Fluent Design was first announced in 2017 and it was supposed to refresh design language of Windows 10 and other Microsoft products. While the Fluent Design is available in some apps and services, those efforts have failed to make any difference for Windows 10.
Windows 10 still has a UI consistency problem and Microsoft has been unable to modernize the legacy components.
With Fluent Design, Microsoft promised to deliver a refreshed visual experience with new animations to help you find your way around the Start Menu, Taskbar, Action Center, and apps more quickly and naturally.
Microsoft has always described Fluent Design as "an evolution of Metro" and this visual language is finally set to receive some long due improvements in 2021.
Remember that Windows 10 won't look radically different from the current design theme, but there'll be some noticeable improvements.