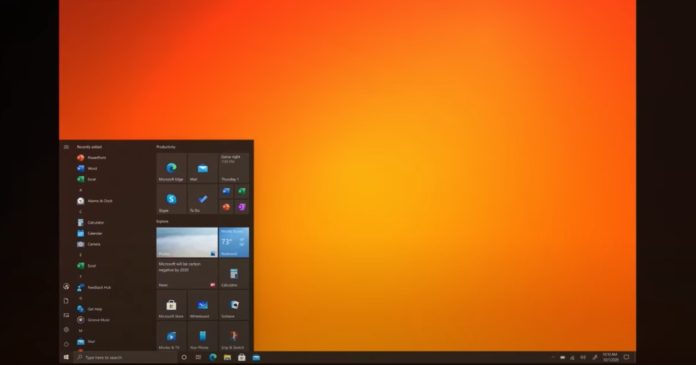 Microsoft will start proper work on the next Windows 10 feature update – due to land in the second half of 2021 – in the coming weeks. Testers will soon begin receiving preview builds from the next Windows 10 feature update and when this happens, you will notice a big leap in the build version numbers.
Microsoft is now internally testing Windows 10 Build 212xx, which is likely to be part of the Windows 10 21H2 update. Note that Insiders are currently getting builds with version number 202xx, so this would be a jump of 1000 build numbers.
Windows 10 21H1 was originally believed to be the next major update for Windows 10, following the minor October 2020 Update (20H2), but rumours suggest that there is a change in the development schedule.
There's a possibility that Microsoft might skip the Windows 10 21H1 and let testers jump on the Windows 10 21H2 bandwagon. This is because Microsoft wants to release Windows 10X in the first half of 2021 and to make room for the modular operating system, Windows 10 will receive only one feature update next year.
We also don't know when testers will receive the bits of Windows 10X ahead of its final launch in 2021.
In the next few weeks or even a month, Microsoft will begin making changes to the Insider testing channels. The active development branch "RS_PRERELEASE" will see a big leap in build numbers and users in the Fast Channel will begin receiving the builds from a future Windows update.
For those unaware, RS_PRERELEASE is the active development branch where the Microsoft developers implement their code changes into the OS and new features first show up in these builds. Insiders are already receiving builds from this branch via the Fast Channel (also known as Fast Ring).
Windows 10 October 2020 Update, which is now available for download, is a minor service pack-style affair with no major improvements except the theme-aware tiles in the Start Menu.
Unlike the October 2020 Update, we're expecting the next feature update (21H1/21H2) to deliver a bunch of new features. For example, Microsoft is experimenting with WinUI improvements and the tech giant is also exploring rounded corners for Start Menu and taskbar search bar.