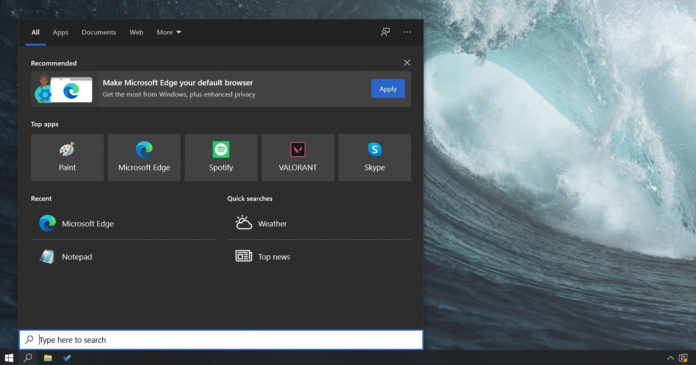 Microsoft is rolling out a new Windows 10 update with improvements for built-in display monitor settings and Windows Search experience.
In the preview builds, Microsoft is testing a new feature that will allow you to change the refresh rate of your display. The feature is finally built right into Windows 10 and you don't have to use Nvidia or Intel's Control Panel program to change the refresh rate of your monitor.
This feature will begin rolling out to all Windows 10 devices later this year. As shown in the screenshot below, you can access refresh rate options from Settings > System > Display > Advanced display settings.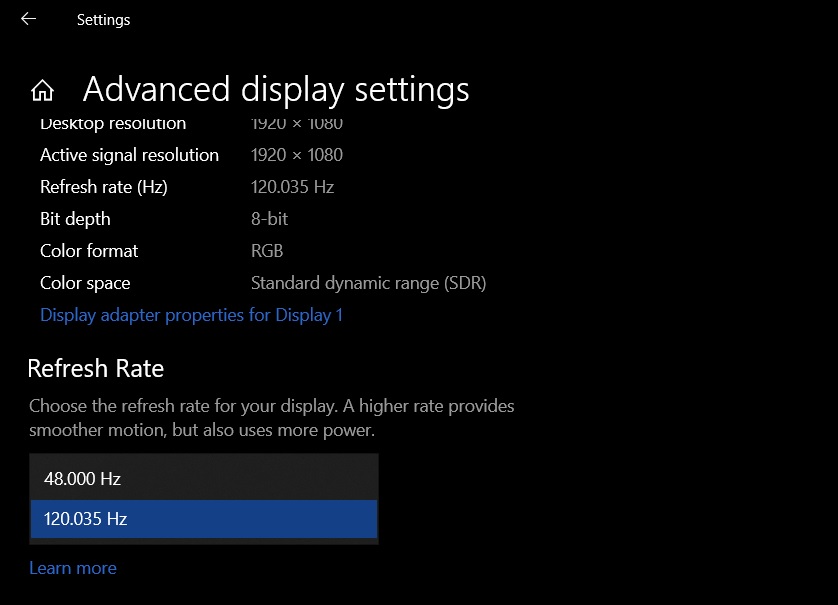 Windows Search is getting better
Microsoft is finally rolling out some much-needed improvements to Windows Search on devices running Windows 10 version 1903, version 1909, version 2004, and 20H2.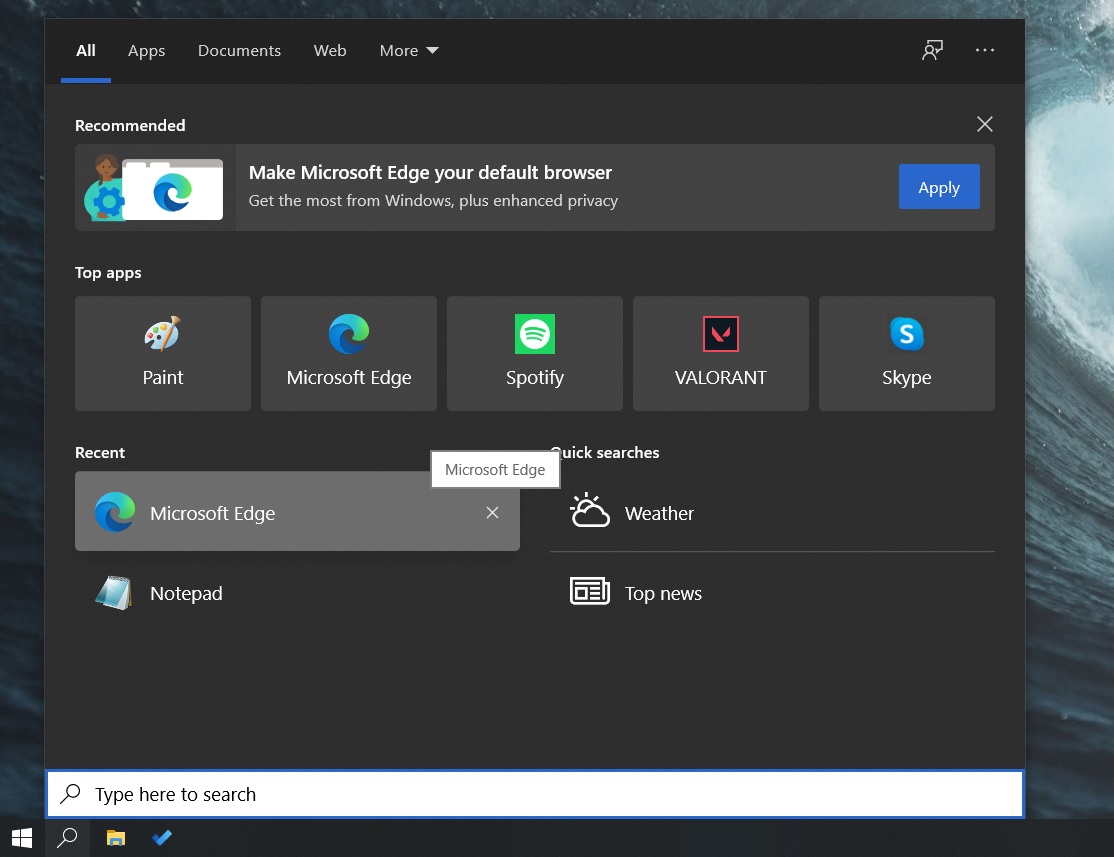 After the update, you will notice improvements to the 'recent list' box that now shows the last four items and the box is updated every time when you search for items. The 'recent list' box in Windows Search can now show URLs, files, settings, and apps.
Microsoft is also introducing a new option "x" that lets you remove individual items. The remove button shows when you hover your mouse over individual items in this list.
If you don't like the recent results feature, Microsoft is now also allowing users to turn off the feature completely under the Settings > Search > Permissions and History. By default, the recent list will be hidden if you've not used Windows Search before.
Microsoft will still use the Windows Search box to promote Microsoft Edge, Skype, and other services, including a new 'educational string' that will remind you about Windows Search capabilities.
The Windows Search update is rolling out to everyone and you don't have to join the Insider program to see these improvements. Later this year, Microsoft will also add dark mode to Windows Search results to match your theme preference.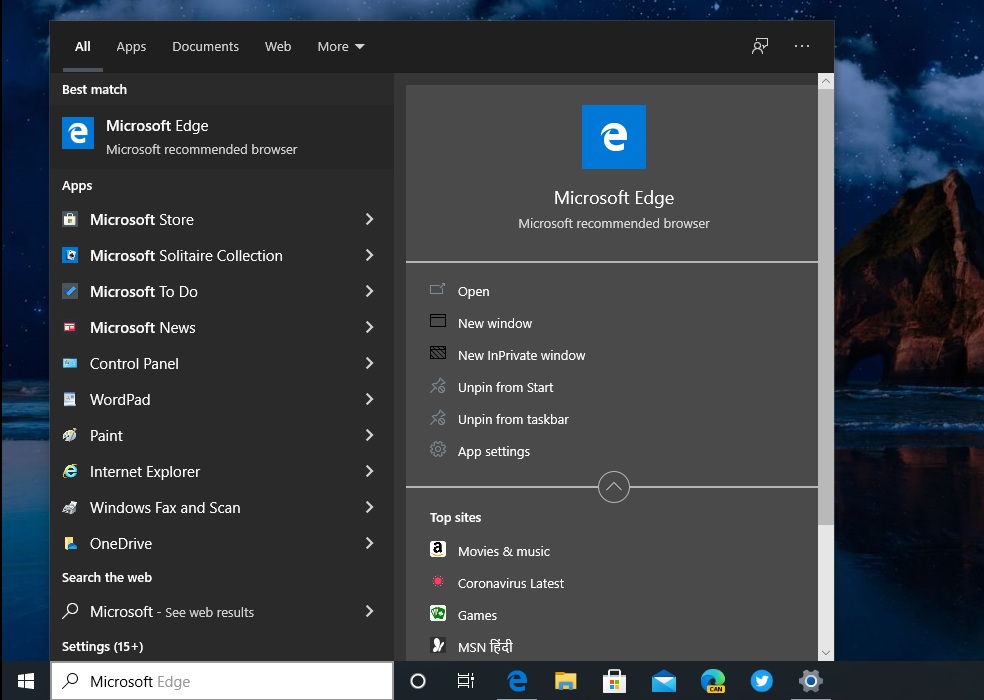 Note that if you have performance issues with Windows 10's built-in search experience, Microsoft recently introduced a new Registry value that turns off Bing results to improve the accuracy of local results.