The dark mode phenomenon continues to spread through websites and apps on all platforms – and Microsoft also remains committed to the dark theme. With Build 20211 for Insiders, Microsoft appears to be testing a new dark mode update for Windows 10 to improve the UI consistency.
For anyone with the beta preview builds installed, there's a nice treat available now: dark mode in Windows Search.
Windows 10 preview update brings a dark mode that applies a black background to the Windows Search, user menus within the search interface, and Bing-powered web search pages. The pop-up open/uninstall dialogs are also dark.
This dark theme for Windows Search is meant to match Windows 10's black taskbar and theme-aware Start Menu.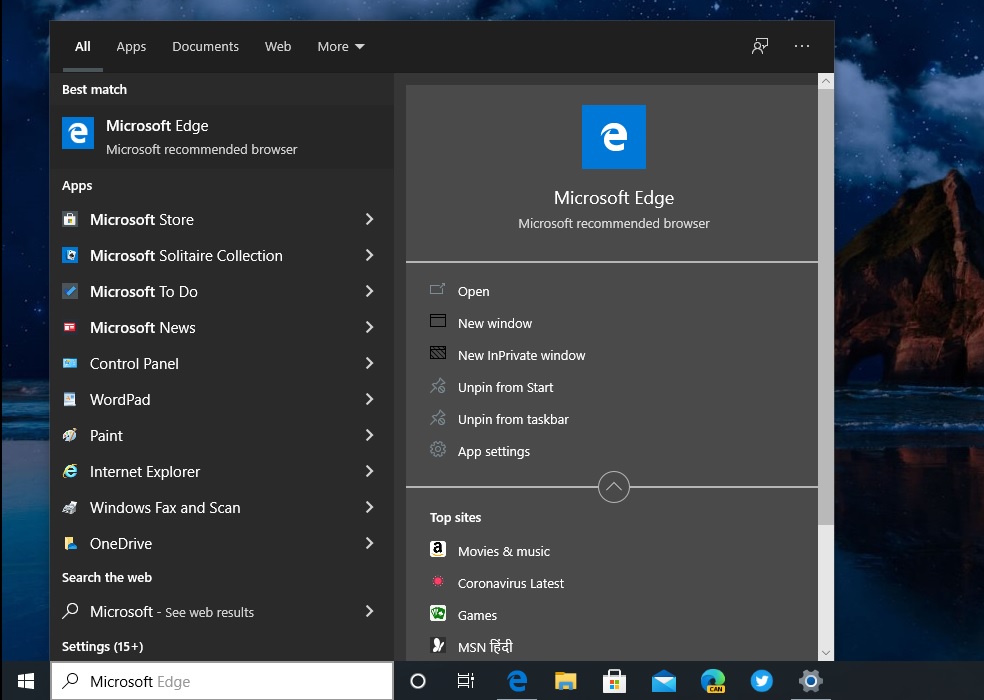 You'll be able to apply the new dark theme in Windows Search by going to Settings > Personalization > Colors and then selecting the 'Dark' option.
More than this, Microsoft also appears to be internally testing rounded corners and other improvements for Windows 10's design. The goal is to fix the consistency issues with Windows 10's interface and add a dark mode where it's missing currently.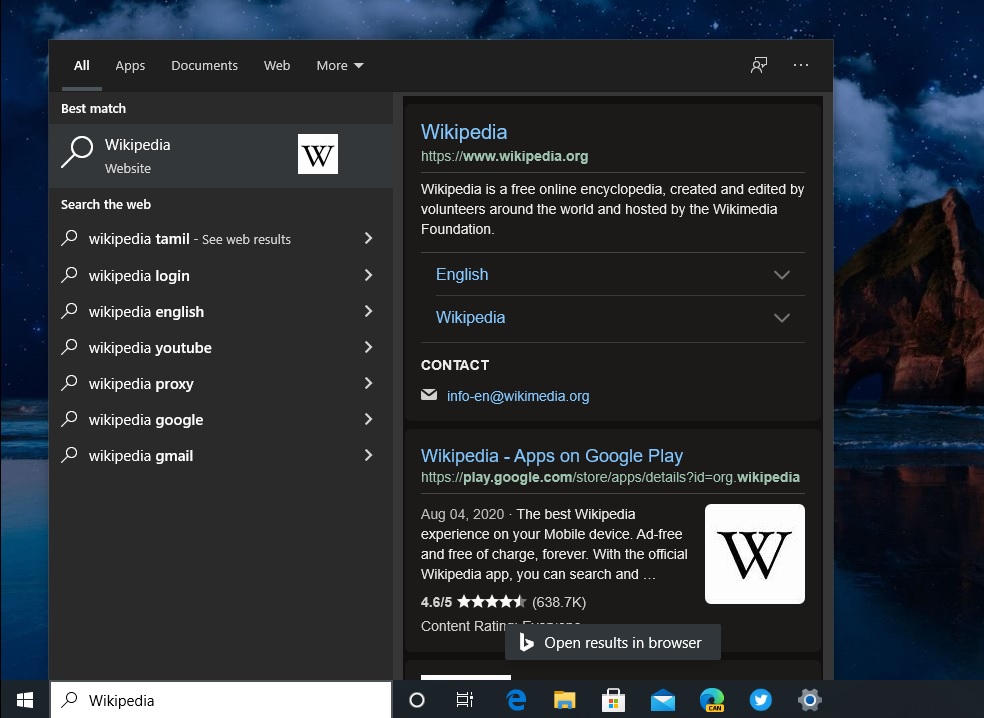 However, Microsoft's mission to apply a dark theme to other areas is much more difficult than one would expect.
Microsoft is currently unable to update all the dialogs, menus and configurations page with dark theme support because it has to work within "legacy UI frameworks". For example, Dark Mode is available for the File Explorer, but it's currently missing in the pop-up menus, such as the Properties tab.
WinUI is coming to Windows 10
WinUI, which is Microsoft's next-generation user platform, is also coming to the Start Menu and Action Center.
As we reported last month, a scan of the Microsoft Program Database (PDB) files in Windows 10 Build 20197 shows that the software giant is currently looking for a way to test the WinUI on desktop.
In future, you can expect Microsoft to use UI components from WinUI for Windows 10's Start Menu and Action Center to improve consistency across its entire ecosystem.