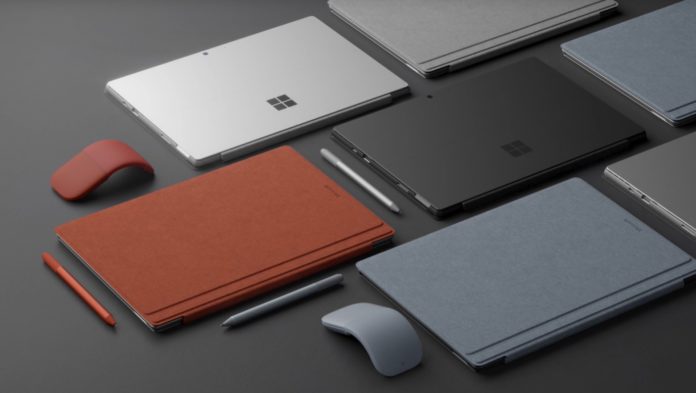 Microsoft rarely divulges info about upcoming Surface products, but multiple reports suggest that the tech giant is planning to announce updated Surface Pro X and smaller Surface Laptop in the next two weeks.
People familiar with the development citing unnamed sources says there will be no "Surface Laptop 4 and Surface Pro 8" at next event.
Microsoft has decided to delay the Surface Laptop 4 and Surface Pro X due to the economic crisis around the world.
At potential October event, Microsoft could launch updated versions of the ARM-based Surface Pro X. In addition, Microsoft will also potentially showcase new hardware accessories.
Unfortunately, we do not expect the above two flagship products in the fall of 2020, at least at the time of reporting.
It's possible that Microsoft plans to hold another event in the first half of 2021 to announce the Surface Laptop 4 and Surface Pro 8. Whatever the case, we should take this rumor with a pinch of salt because plans are always subject to change, especially in the current environment.
Surface Laptop "Sparti" and Surface Pro X refresh
According to reports, Surface Laptop "Sparti" is expected to feature a 12.5-inch display and Microsoft plans to sell it at around $500 to $600.
The device is expected to come with standard bezels, 12.5-inch PixelSense display, 4GB of RAM, and at least 64GB of storage.
This smaller and affordable Surface Laptop will ship with Windows 10 in S mode, a lightweight operating system that is particularly designed for budget devices.
Even as a lightweight OS, Windows 10 in S mode is frequently updated with general improvements and it's focused on the education sector, where Chromebooks are having success.
As we mentioned at the outset, Microsoft will also announce updated versions of the Arm-based Surface Pro X devices with SQ2 processor. This CPU will be based on the Qualcomm Snapdragon 8cx Gen 2 chip with additional improvements in terms of performance, Wi-Fi and Bluetooth.
It's believed that both devices could go on sale in the United States in October.