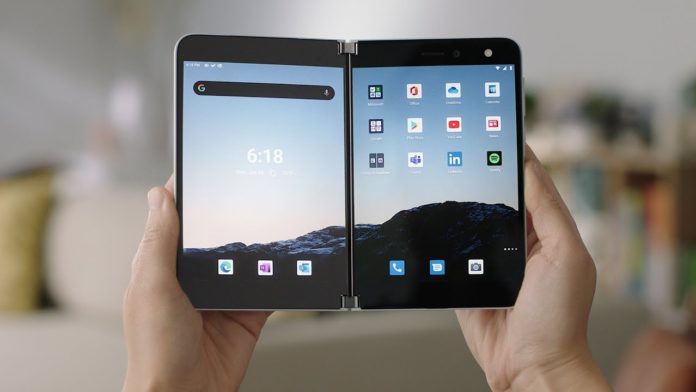 Samsung is readying the second generation of its foldable Galaxy Z Flip with better hardware, but Surface Duo is still the most practical solution to multi-tasking problems that have plagued Android devices with larger screens, especially flexible displays.
Surface Duo consists of two 5.6-inch screens, joined by 360-degree hinges. Together, the Duo expands to an 8.1-inch panel with a hinge still running down the middle.
Microsoft's first-ever Android device is incredibly slim and it's only 4.8 mm thick when opened or 9.9 mm when closed. For comparison, the original Galaxy Fold is 15.5 mm when closed up or 6.9 mm when opened flat.
Samsung hasn't shared the details of the Galaxy Fold 2 yet, but it's also expected to be as thick as the first-generation Galaxy Fold.
Thanks to a new photo shared by YouTuber MKBHD, we now have an early glimpse of the Surface Duo that helps highlight why Microsoft's solution is special. As you can see in the photo below, Surface Duo is only slightly thicker than the Samsung Note 20 Ultra's camera bump.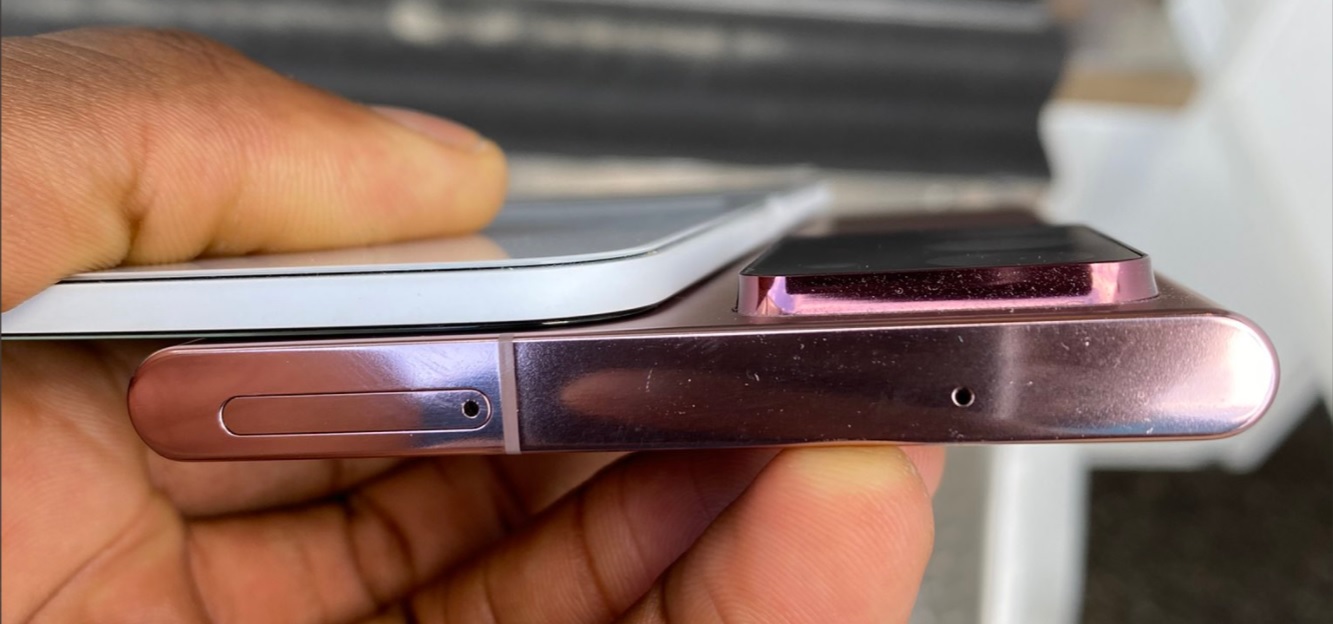 To achieve this ultra-thin form factor, Microsoft had to split the battery across two packs, one in each half of the device. The 3,577 mAh battery is squeezed inside the incredibly thin body of the Duo.
Microsoft has also created its smallest 360-degree hinge to support the design of the Surface Duo.
The result is dual-screen hardware that's definitely skinny and sleeker than other foldable phones. Unfortunately, this ultra-thin design demanded some compromises. For example, Microsoft was forced to use a single camera module because there isn't space in there for multiple cameras.
While the phone comes with only one 11-megapixel camera module, the camera performance is not at all terrible.
The Surface Duo goes on sale in the second week of September and it's priced at $1,399 but you can get it for $1,299 if you pre-order the device from Best Buy.