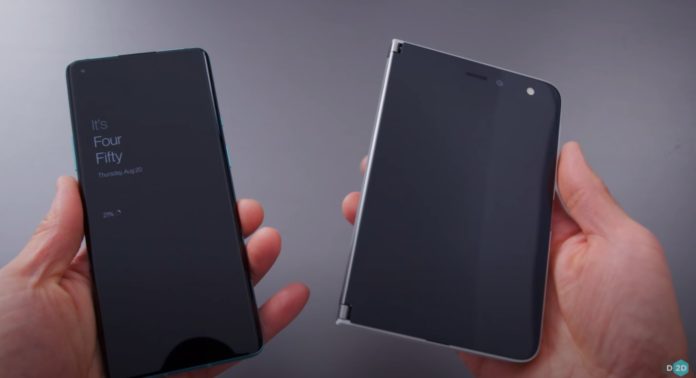 For $1,399 or $1,499, Surface Duo comes with two screens, 6GB of RAM, and the Snapdragon 855 SoC, which is the last generation processor but the benchmarks suggest that Microsoft has optimized the hardware to deliver better results than other flagship foldable.
In addition, this dual-screen phone comes with an 11-megapixel camera. Recently, Microsoft shared a little more information about what we can expect from the Surface Duo's unique camera.
There's nothing unusual about the Surface Duo's camera software. The camera app on the Surface Duo comes with the traditional UI and the view from the lens will cover the whole screen. There's large circular shutter button and you can also see the different shooting modes.
The Surface Duo is a great smartphone, but the price could be a deal-breaker for most. This week, Best Buy has cut the price of the Surface Duo in the United States by $100 to make it more competitive.
It's not abnormal for smartphones to cost more after the launch, but the Surface Duo comes with a higher price tag than usual for the company. Fortunately, Microsoft has partnered with AT&T to cut that price down quite a bit by knocking $100 off of each variant.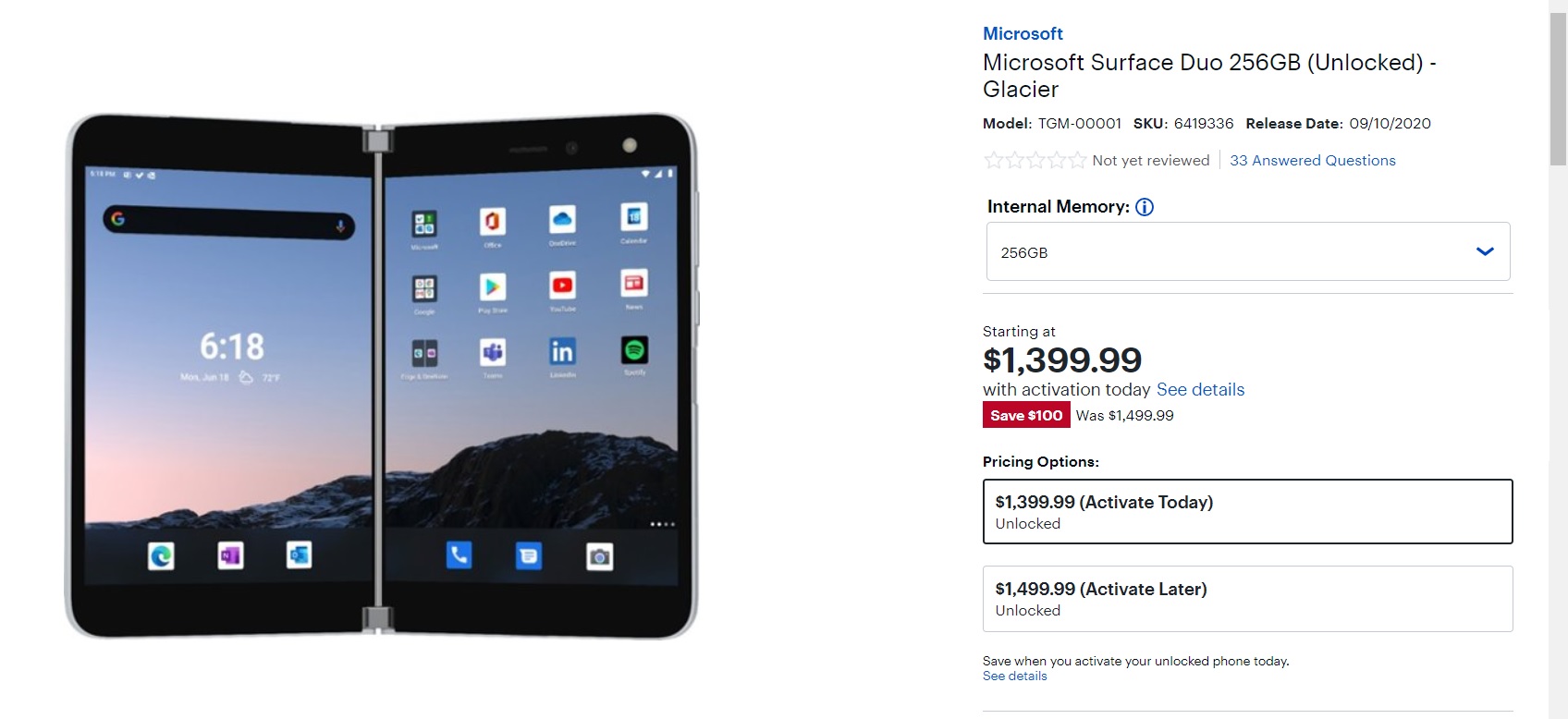 On Best Buy, whether you're buying the base model or the top-tier, you'll be saving $100 from the original launch price bag. But there's one catch – Best Buy says they can activate service on this unlocked phone with AT&T.
If you buy the Surface Duo with AT&T, you can get Surface Duo for $1,299 or $1,399. If you want to activate the services later with your own carrier, you need to pay the full price, which is $1,399 for the 128GB variant and $1,499 for the 256GB variant.
Either way, the unlocked phone always allows you to switch carriers whenever you want.