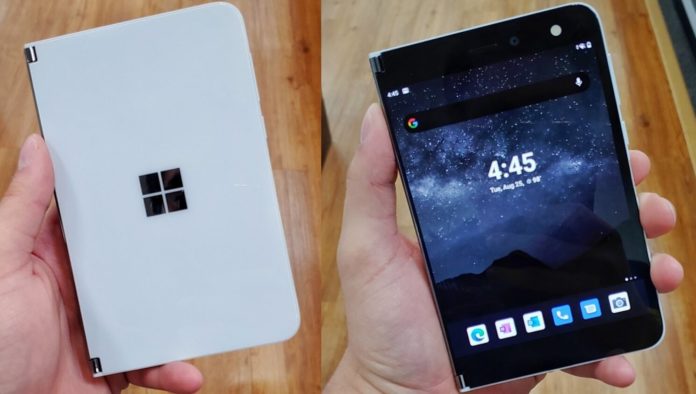 Microsoft's Surface Duo is like no other smartphone on the market today. It's more practical and durable than the Galaxy Fold or Flip, and it is one of the most interesting phones of 2020.
Microsoft has partnered with Google to ensure a seamless and fluid dual-screen Android experience. Both Google and Microsoft have optimized the key apps to ensure stable dual-screen experience and make Surface Duo a pretty conventional version of foldable hardware.
While Surface Duo is still a few weeks away, scheduled to launch on September 10 in the United States, some users managed to get their hands on the Surface Duo sample.
As you can see in the pictures above, this is a retail sample of the Surface Duo without any limitations. These new photos showcase Surface Duo's glass exterior, how thin it is, and the elegant design.
If you're still unsure whether to pick up a Surface Duo for yourself, Microsoft says customers can head to the nearest AT&T and Best Buy stores later this month and get their hands on a retail sample.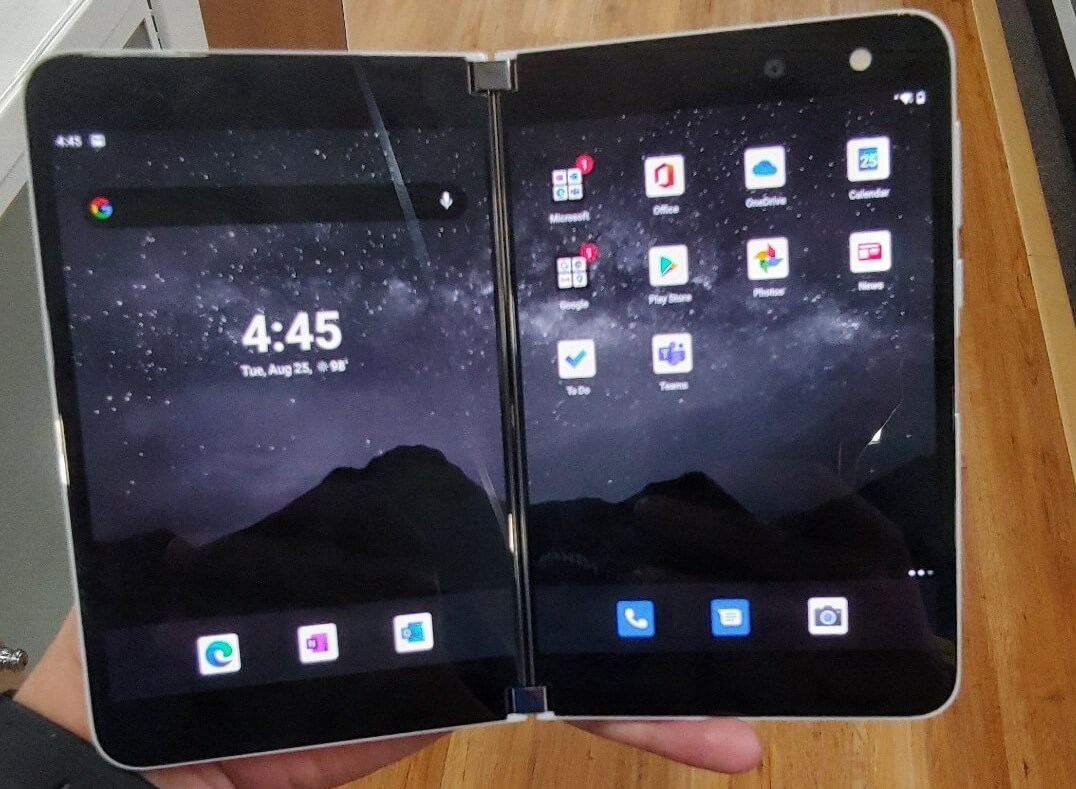 As we mentioned, Surface Duo is an Android phone and you can download whatever you want from Google's Play Store. By default, Surface Duo will come preinstalled with all Google apps and an extensive list of productivity-centric Microsoft apps or services, including Office, Outlook, OneDrive and Edge.
Surface Duo is largely an experimental product designed to test the waters for potential dual-screen hardware. Traditionally, those types of devices don't receive major Android updates, but Microsoft says its fully committed to this handset's long-term software support.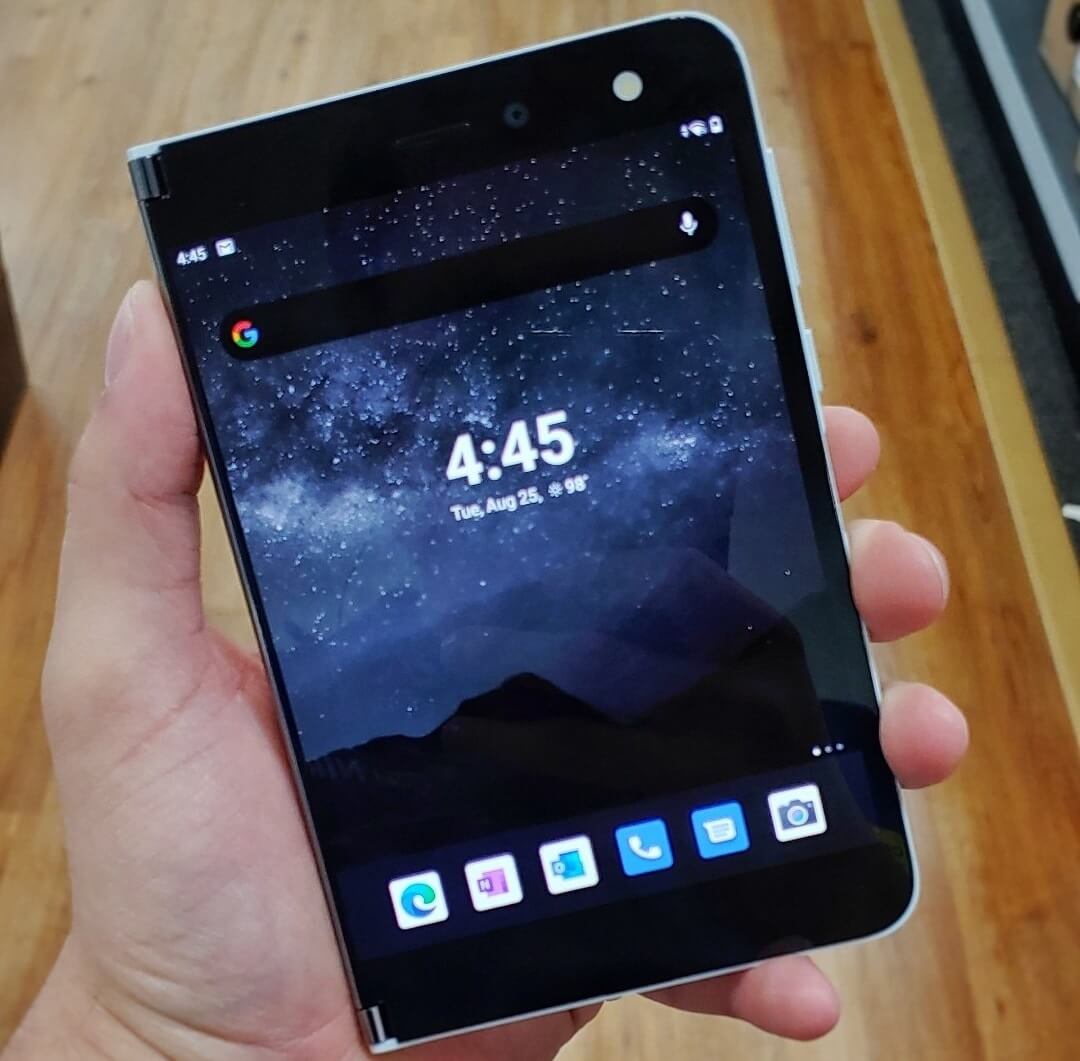 Microsoft has already confirmed that it plans to support Duo with OS and security updates for at least three years.
While that wouldn't be an impressive support timeline by Windows 10 Mobile standards, given that Microsoft supported all Windows Phones for more than 5 years, it appears that three-year update commitment is the new standard for Android phones.