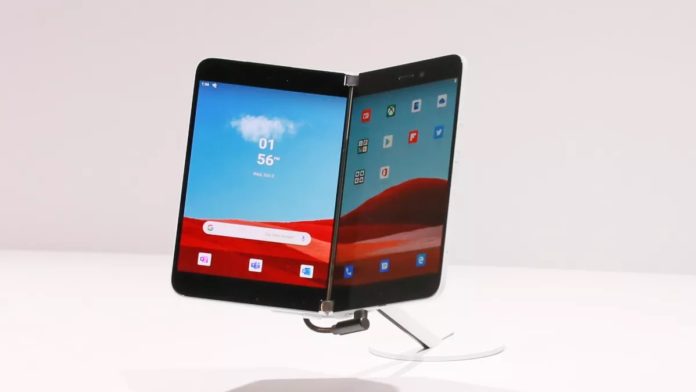 Microsoft's first Android phone is the Surface Duo with two separate screens and it's aimed at productivity work. Surface Duo was announced in October, and Microsoft is expected to release it later this month. If new certifications are to be believed, the Surface Duo will also launch outside the United States.
Surface Duo has already appeared in an FCC filing, Bluetooth SIG certifications, and UL LLC certifications (Canada). Now, the Surface Duo has appeared in Japan's Ministry of Internal Affairs and Communications, meaning there's a good chance the dual-screen hardware won't be exclusive to the US or Canada initially.
The certifications indicate that the dual-screen device will ship outside of the United States when it launches later this month. Surface Duo should also see a launch in Japan within the coming weeks or months.
It's worth pointing out that the model number in the FCC, Bluetooth SIG, UL LLC Canada, and Japan certification is 1930, which matches the model number in Microsoft's emulator for the Surface Duo.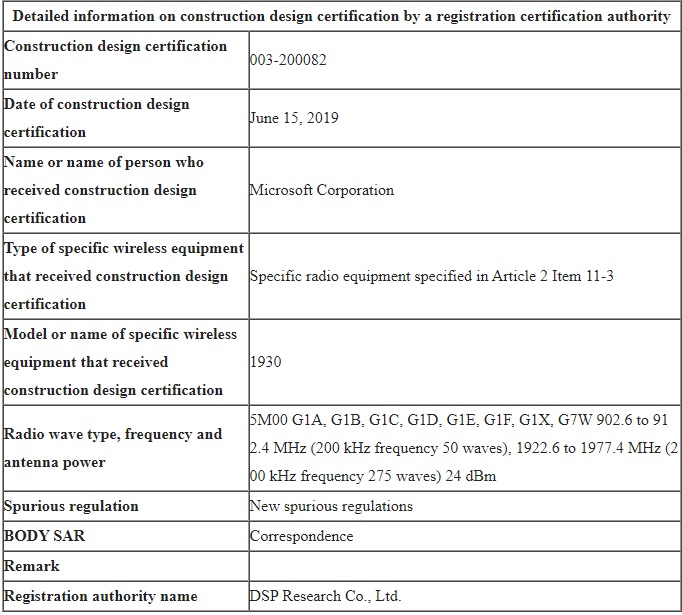 It's also likely that the device will launch in the UK, Australia and other regions.
According to the certification in Japan, Surface Duo will ship with Bluetooth 5.0, Wi-Fi, 3G, and 4G connectivity. Support for NFC remains unconfirmed.
Surface Duo rumours
According to reports, Surface Duo comes with the Snapdragon 855 processor, instead of the newer Snapdragon 865 and it won't support 5G networks.
The base model of Surface Duo is believed to have 6GB of RAM and 64GB of internal storage. In addition, the device will be offered with up to 256GB of internal storage.
It's also rumoured that the availability of the Surface Duo will be announced in the week of August 24, but plans could still change, so we'll have to wait and see.