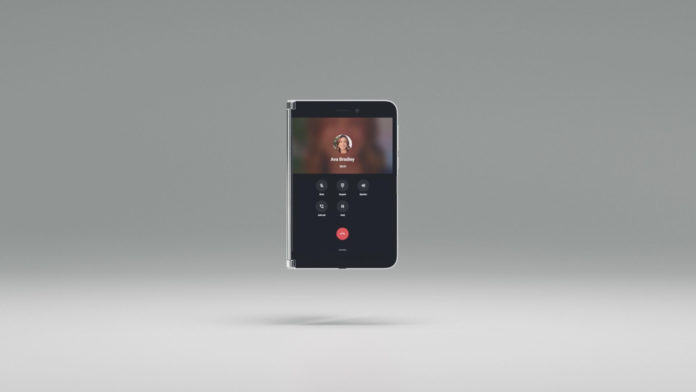 Last year, Microsoft announced the Surface Duo, a pocket-sized foldable that is based on Android and Microsoft Launcher 6. Surface Duo does everything you would expect an Android smartphone to do. It allows you to make calls, send text messages, and you can also install apps from the Google Play Store.
Surface Duo hardware design is very reminiscent of Surface Pro and Surface Laptop. It has Microsoft's traditional design feel and there'll be a four-square Microsoft logo on the back of the Duo.
To the left of the right display, you'll find an ambient light/proximity sensor flashing, while the single front-facing camera, flashlight and speaker grille are next to it. According to the information I have, Surface Duo's power button and volume rockers will be on the right side of the device.
Moving to the bottom of the right display, there's a USB-C port for fast charging and fast file transfer. What's missing? The 3.5mm headphone jack. From the pictures we've seen, we've yet to spot a headphone jack anywhere on the Surface Duo.
As far as we know, the headphone jack was missing on the early prototype of the Surface Duo and it's unlikely to be included in the production unit.
That's not surprising. Surface Pro X also doesn't have one.
As you know, Microsoft is also working on a special bumper case for the Surface Duo. There is a slight bulge on the back of the cover where the power and volume rocker sits, and this makes a nice area to grip, whereas the Galaxy Fold and other foldable devices are flat-backed.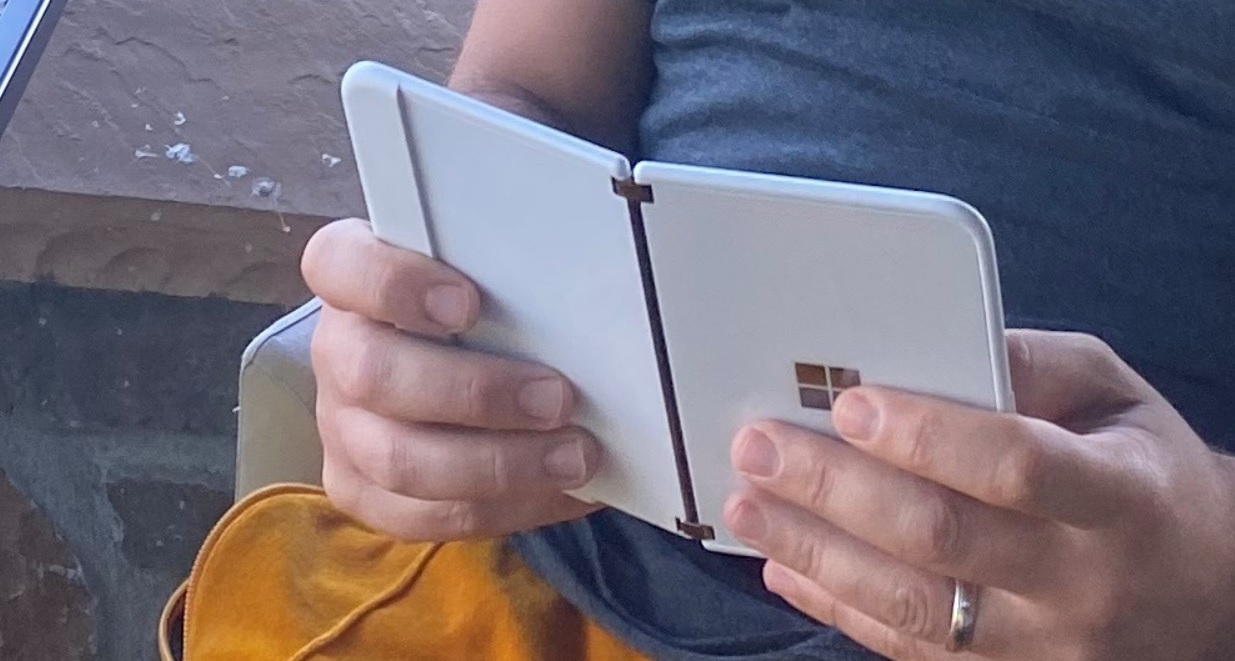 The rough feel of the bumper case and the slight bulge on its back will it more comfortable to grip in either hand.
Surface Duo will offer mid-core specifications, comfortable hold, and lots of software features that you would appreciate, but it won't a perfect phone for everyone.
For example, Surface Duo is missing features like wireless charging, 5G network coverage, NFC, microSD card reader, and a headphone jack.
Under the hood, Surface Duo comes with Qualcomm Snapdragon 855, 6GB of RAM, 64GB, 128GB and 256GB of internal storage. The Android 10 powered Surface Duo includes two 5.6 inch displays and a 360-degree hinge. When unfolded, the screen size is 8.3-inch.
It comes with an 11-megapixel camera and 3460 mAh battery. In addition, the dual-screen device will also have a fingerprint sensor.
There's still no word on how much this hardware will actually cost, but Microsoft is expected to share more details later this summer.