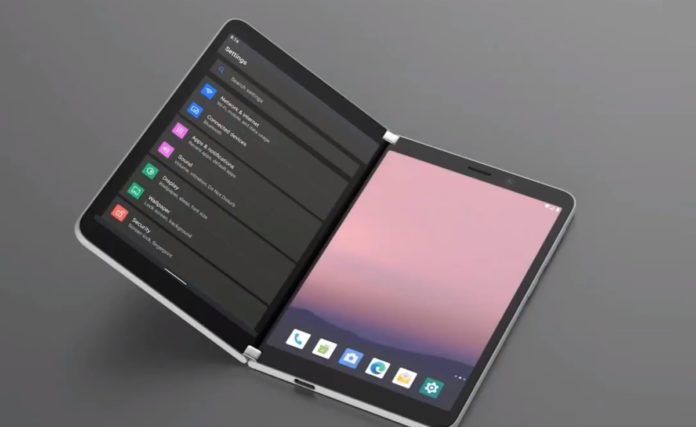 Surface Duo with Google's mobile OS and two screens is launching later this year. This smartphone from Microsoft will be running the Microsoft Launcher and support all Google services, including the Play Store but Microsoft plans to replace most of the Google services with its own solution.
Design-wise, Surface Duo is just a smaller variant of the Surface Neo running Windows 10X. The screens on the Surface Duo are quite large with sizable top and bottom bezels, but it's a slim and sleek device.
Software-wise, the dual-screen Surface Duo will ship with Android 10 and Microsoft Launcher 6 or newer. Microsoft Launcher 6 is built on a new codebase with support for landscape mode and this version is supposed to ship with the Surface Duo.
According to Microsoft, its new Launcher app allows the company to add multiple new features more easily.
According to the changelog, Microsoft Launcher 6 introduces Personalised news and Customizable app icons. In addition, Microsoft has introduced full-featured dark theme support and enabled low memory utilization, which should also reduce battery usage.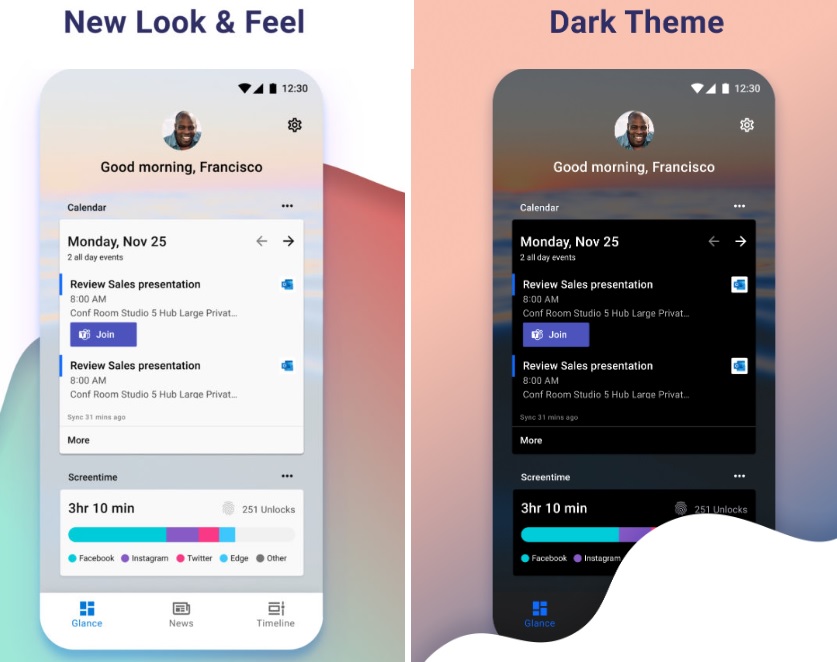 It's also worth noting that Microsoft Launcher 6 comes with a couple of hidden features that might be exclusive to the Surface Duo, but all other features will be available for everyone.
Microsoft noted that it has also added fluent animations support and there are plans to introduce new app icons.
Here's a list of all the new features in Microsoft Launcher v6:
Personalized news.
Landscape mode.
Customizable and adaptive icons.
Bing-powered beautiful wallpapers
Dark theme and it's compatible with Android's system-wide dark mode settings.
Improved performance, memory and battery optimization.
Fluent animations.
As as you update your build of the Microsoft Launcher to version 6, you'll be able to use a proper folder structure to organize your app drawer.