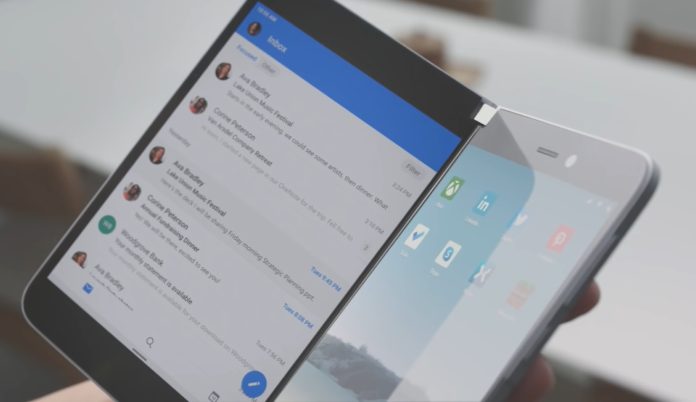 Earlier leaks suggested that Microsoft's Surface Duo, a dual-screen phone that runs on Android 10, could launch as early as the first week of August. It seems, however, that the leaked timeline might have been too optimistic and you might have to wait a bit longer for the Surface Duo.
Microsoft's Surface Duo will be missing its late July or early August rumoured launch target by a whole month at the earliest.
Microsoft has reportedly pushed back the launch plans of the Surface Duo to "sometime this summer", which means it may not show up during the first week of August. Although Surface Duo has been delayed, the phone is still expected to launch by the end of September.
It's worth noting that Samsung has also delayed its Galaxy Fold 2 and there is little to no chance that Samsung will tease its next-gen foldable phone at Unpacked 2020 event on August 5.
According to earlier reports, Microsoft has completed the hardware work for the Surface Duo, but the company is still working on Surface Duo software. Surface Duo comes with Snapdragon 855 SoC, 6GB of RAM, 64/128/256GB of storage, and an 11-megapixel front-facing camera.
As we reported earlier this month, Microsoft is also poised to get its Surface Duo through Google's Compatibility Test Suite (CTS). Google's CTS is a tool used by companies to ensure that OEM customization is compatible with Android and passing the certification is necessary to meet Google's requirements.
The recent findings also suggest the Surface Duo will make its way to the consumer market soon, but it's unlikely to make a public appearance in July.
Microsoft executives have also been teasing the Surface Duo lately. Recently, Microsoft's communications lead Frank Shaw showed off his Surface Duo that would work with a Surface Pen. In another teaser, Microsoft confirmed that the device comes with a front-facing flashlight to compensate for a single camera module.