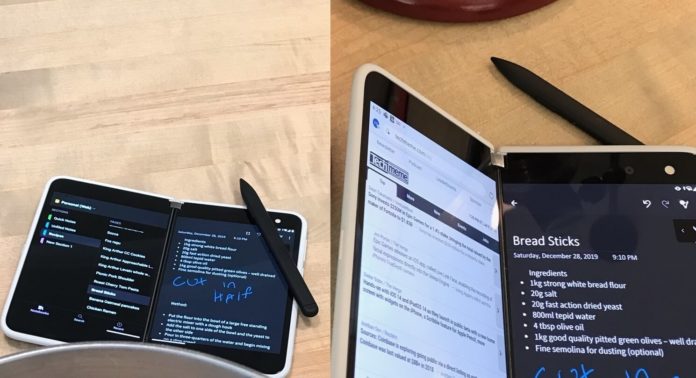 While Samsung Galaxy Fold 2 has reportedly been delayed and it may not launch during Samsung's Unpacked 2020 on August 5, rumour has it that Microsoft's highly-anticipated Surface Duo could launch any day now.
After Panos Panay teased bumper case for the Surface Duo, another teaser of the device with bumper case and Surface Pen has been shared by Frank X. Shaw, Corporate Vice President and Corporate Communications at Microsoft.
In a tweet, Frank X. Shaw showed off the Surface Duo with a Surface Pen, which could be a new model but it's very similar to the one that is available with Surface Pro X.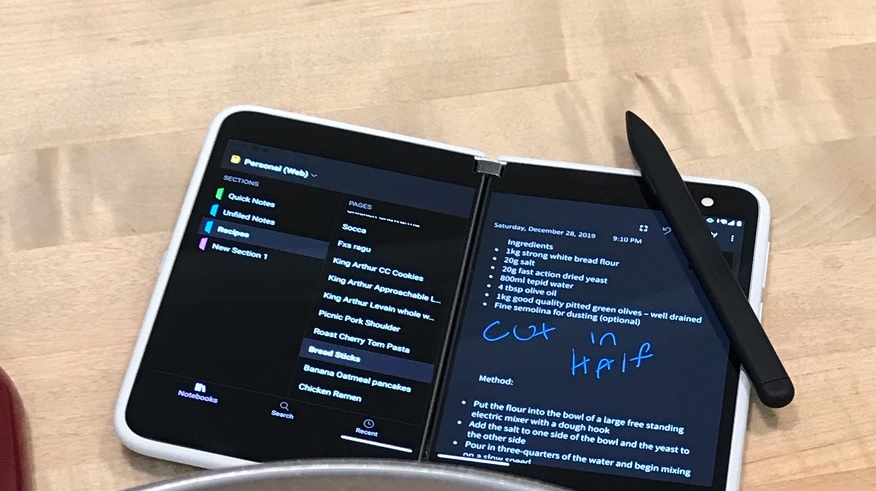 If the stylus teased in the photo is indeed the Surface Slim Pen, it will support wireless charging and Microsoft's N-trig tech, which promises incredible accuracy. It's likely that the classic Surface Pen will also work with the Surface Duo.
Surface Duo has resurfaced with a flashlight for its front-facing camera
In addition to the bumper case, another notable feature spotted in these photos is the front-facing flash.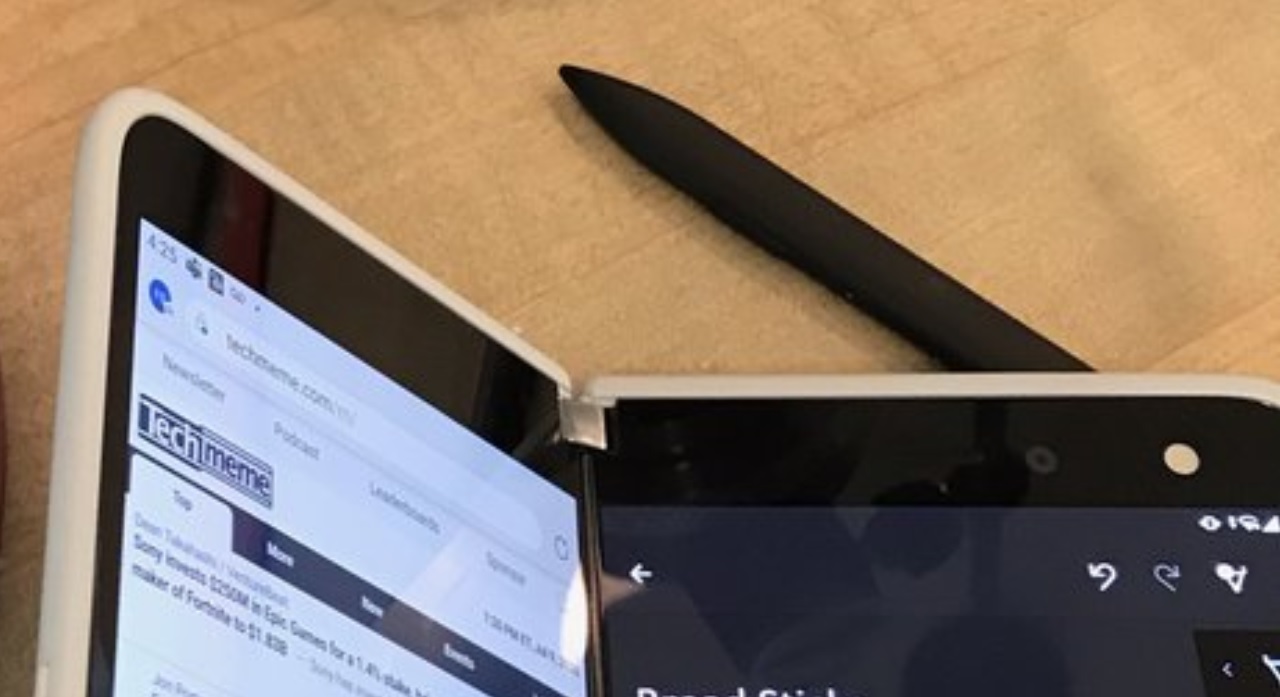 One consequence of a slim and sleek dual-screen hardware is that the Surface Duo will not feature a rear-facing camera. In other words, Surface Duo's front-facing camera will perform double duty and the front-facing flash should improve the quality of the pictures taken from the Surface Duo when flipped around.
As reported earlier, Surface Duo comes with two full displays separated by a hinge and it has the following specs:
11 MP f/2.0 snapper with 1.12um pixel size.
8.3 inches of the total screen.
Two 5.6-inch displays.
Qualcomm Snapdragon 855.
6GB of RAM.
64GB, 128GB, and 256GB of storage.
USB-C charger.
Android 10 (upgrade to Android 11).
Lacks support for wireless charging, NFC and 5G connectivity.
The marketing renders that Microsoft is planning to release later this year will highlight the device's multitasking power, including its ability to run two apps side by side on different screens. In addition, the tech giant plans to market features aimed at creators and artists.
There are several other details that we're yet to find out about the Surface Duo, including the pricing.
The shipping date, pricing and other information should be disclosed soon as Microsoft is believed to be planning to unveil the device sometime in August.