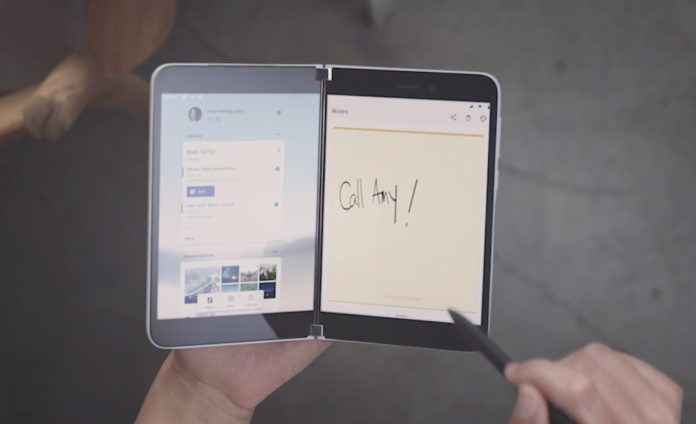 Microsoft is reportedly planning to launch the Surface Duo ahead of the Samsung's unveiling of the Galaxy Fold 2 in August 2020. With its new Surface Duo, Microsoft has made progress blending the best of mobile devices and tablet computers.
Microsoft also wants to make the Surface Duo work smoothly with its Surface Pen stylus that the company uses for its Surface Pro 7 and other products. As I highlighted in our exclusive report, Microsoft has been playing with the Android input stack to optimize the stylus behaviour on Surface Duo.
For instance, the tempered input stack enables support for touch input from your finger and the pen at the same. The software inside Surface Duo also allows the stylus to work seamlessly across both screens. In addition, there will be minimal lag when using the pen.
I'm also expecting Microsoft to market the stylus capabilities of the Surface Duo. For example, you can expect Microsoft to talk about how the Surface Duo could help creators show their skills.
In a support document published earlier this year, Microsoft has revealed that developers can use "Hinge Angle Sensor API" to enable smooth transition smooth for the Paint apps when you unfold the Surface Duo.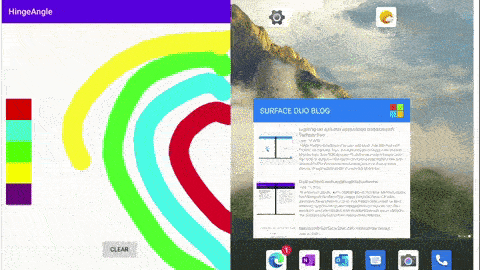 The Paint app will launch on the left screen by default with all necessary tools, including a colour picker and a clear button. Your drawing will automatically expand and get mirrored on the second screen when you span the single screen to dual-screen mode.
Likewise, Microsoft is also allowing app developers to use "ViewModel" and "LiveData" values to save the hinge angle and enable the app to observe these values and implement pen strokes accordingly.
It's no secret that Microsoft wants to make the Surface Duo work best with the Surface Pen and the company is working on multiple creators-focused features for the dual-screen hardware.
Microsoft is also working on gestures support for Surface Duo, including the ability to double-tap with the pen to take a screenshot.